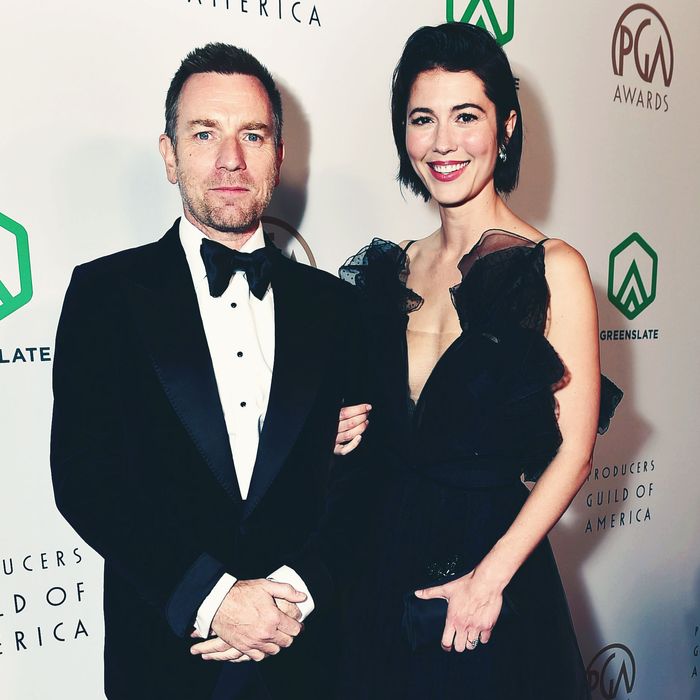 Look who reportedly got married!
Photo: Jordan Strauss/Invision/AP/Shutterstock
There are certain celebrity couples my brain simply cannot retain. While I am well versed in the machinations of Pete Davidson and Kim Kardashian, I am surprised anew every time I relearn that Dakota Johnson and Chris Martin are dating or that Ryan Gosling and Eva Mendes have been together for over a decade. Likewise, you may be pleasantly surprised to hear that Ewan McGregor and Mary Elizabeth Winstead have reportedly gotten married. Yay! Who knew! How fun!
According to People, the two tied the knot in a small ceremony attended by family and close friends over the weekend. The wedding took place outside, the menu was "farm to table," and this concludes all the information we know about this wedding. I love this unexpected and relatively normal-seeming couple!
Winstead and McGregor met on the set of the television series Fargo in 2016. In 2017, Winstead and her husband of seven years, Riley Stearns, filed for divorce. Early the next year, McGregor filed for divorce from Eve Mavrakis, whom he had been married to for 22 years. This was around the same time McGregor and Winstead were seen kissing at a café in London. (Oopsies!) In 2018, McGregor thanked both Mavrakis and Winstead in this Golden Globes acceptance speech for Best Actor in a Limited Series — a sweet and admittedly awkward choice! Winstead and McGregor welcomed their first child together in June 2021. (McGregor has four daughters with Mavrakis.)
Congratulations to the (reported) newlyweds! I wish them many peaceful years in relative obscurity.