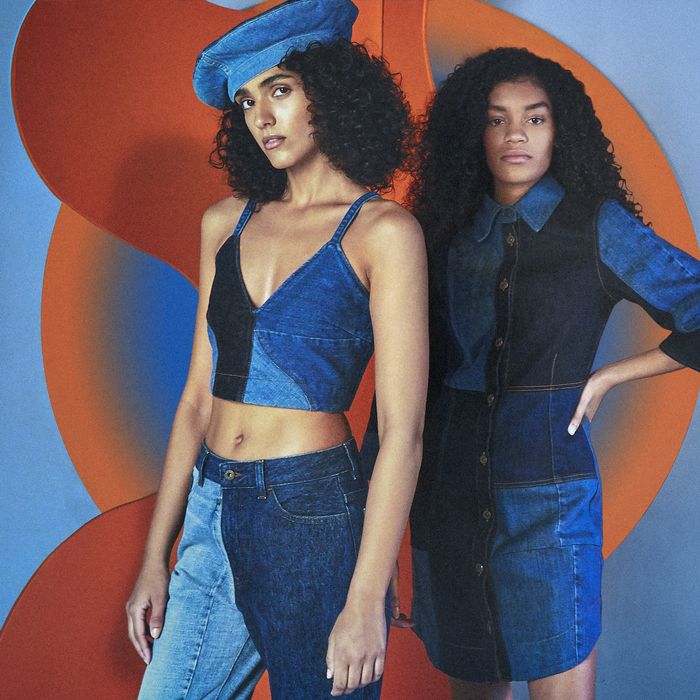 What is it?
Fresh off the heels of its collab with Juicy Couture, Danish brand Ganni has announced a second collab with London-based label Ahluwalia. Launched by Priya Ahluwalia in 2018, Ahluwalia is inspired by her London upbringing and Nigerian Indian heritage. The 16-piece collab between the brands is made entirely out of deadstock denim.
Do I need this?
Yes, if you're a fan of denim and sustainability. The upcycled collection features patchwork denim in all its forms. From dresses and jackets to puffer coats and hats, the denim has been reworked. The collection, however, doesn't come cheap; prices range from $135 for a denim beret to $595 for a patchwork coat. While you probably don't need a denim puffer coat with summer looming, there are summer denim pieces you can grab for now, and maybe save the coat for later.
What are people saying?
The response to the second collab is pretty positive, with more heart and heart-eye emojis than we can count. While this collab between the buzzy brands doesn't seem like it will fall victim to bots and resellers, some pieces are already sold out or low in stock. It's worth checking out now if you have a favorite in mind.
How do I get it?
The collection is available to shop now in Ganni stores and on Ganni.com.