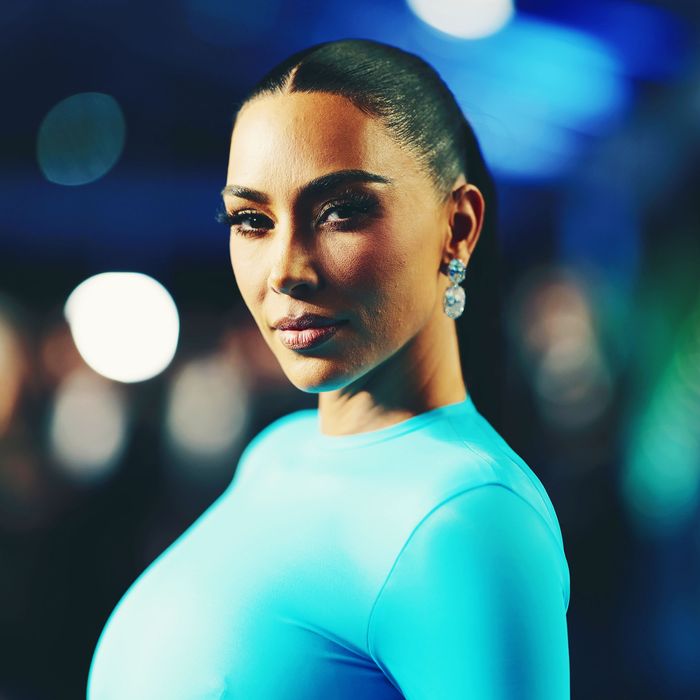 Photo: Rich Fury/Getty Images
Kim Kardashian, a billionaire, raised eyebrows last month when she announced that her advice for women in business was to "get your fucking ass up and work." The mogul later attempted to walk these comments back, acknowledging that they did not land well. They did not land well particularly with former employees who worked on the Kardashian-Jenner apps, who detail their dismal salaries and long working hours in a new Vice report.
While the app editors were not employed directly by the Kardashians—they worked for Whalerock Industries, the company hired to build and launch the now-defunct apps in 2015 — the sisters were reportedly fairly involved once the apps launched. Jessica DeFino, who joined as an assistant editor in May 2015 and wrote the Vice report, said that she was paid $35,000 a year—which she called a "low and laughable" salary, especially given the cost of living in Los Angeles—and discouraged from supplementing her income with outside freelance projects. She and other former employees say they were expected to work on weekends and holidays and sometimes even spent the night at the office. Jennifer Chan, who joined as a senior editor around the same time as DeFino, recalled spending one Christmas posting the many gifts Kanye had bestowed on Kim to the mogul's app, per her request. Another editor remembered being so overwhelmed by her workload that her hair started falling out, and DeFino says she developed a stress-related skin condition while working for the company.
The complaints are not limited to Kardashian Jenner Official Apps, which shuttered in 2018. Two former KKW Beauty employees interviewed by Vice reported similar working hours and say they were expected to take on responsibilities outside their job description without an increase in pay—which tracks with Kim's public claim in 2020 that her fragrance-and-beauty company was run by just seven people.
It's not the first time the Kardashians' business practices have been called into question. In 2020, Kylie and Kendall Jenner were accused of not paying factory workers for their fashion line, Kendall + Kylie. Last year, Kim was sued by former domestic workers who claim she failed to pay them overtime, withheld wages for taxes without reporting them to the government, and refused to give them legally mandated breaks while they cleaned and maintained her house in Hidden Hills. All the sisters have denied the accusations. Still, maybe it shouldn't be a surprise Kim and Jeff Bezos get along so well.