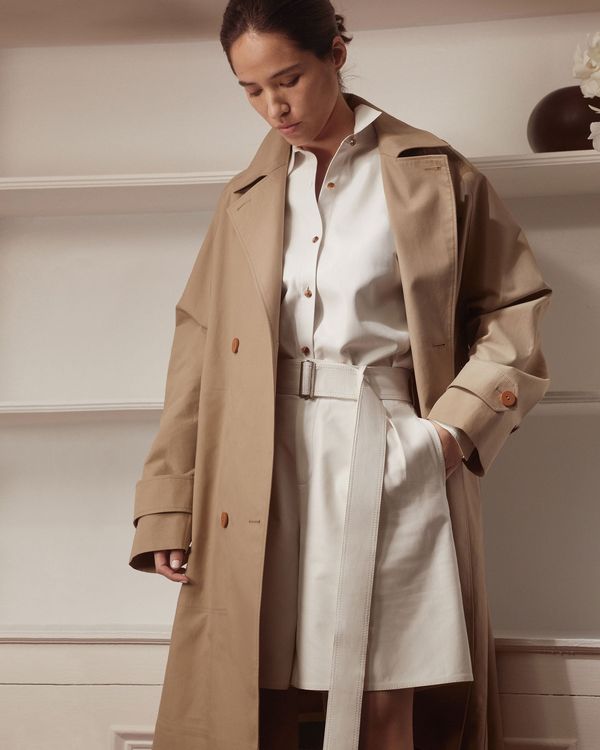 Launching earlier this week, the luxury brand Lafayette 148's Outdoor collection is a marriage of function and beauty from creative director Emily Smith, featuring Italian craftsmanship. The New York–based brand offers understated luxury essentials made for building out your wardrobe. Using conscious practices and fabrics, its goal is to produce more sustainable wardrobe staples. The collection features only three classic pieces, but each piece is quality, timeless, and well worth the investment. We picked out some of our favorite pieces below.
You can't go wrong with a classic trench coat. L148's is double-breasted and features water-resistant cotton for any kind of weather.
This cotton anorak is available in two shades and specially treated with a blend of synthetic fabrics to withstand the elements. While it comes in a match-everything beige, we also recommend the navy blue.
This jacket is made of 100 percent cotton and is crafted in Italy. It features utilitarian-inspired accents like deep pockets in the front.