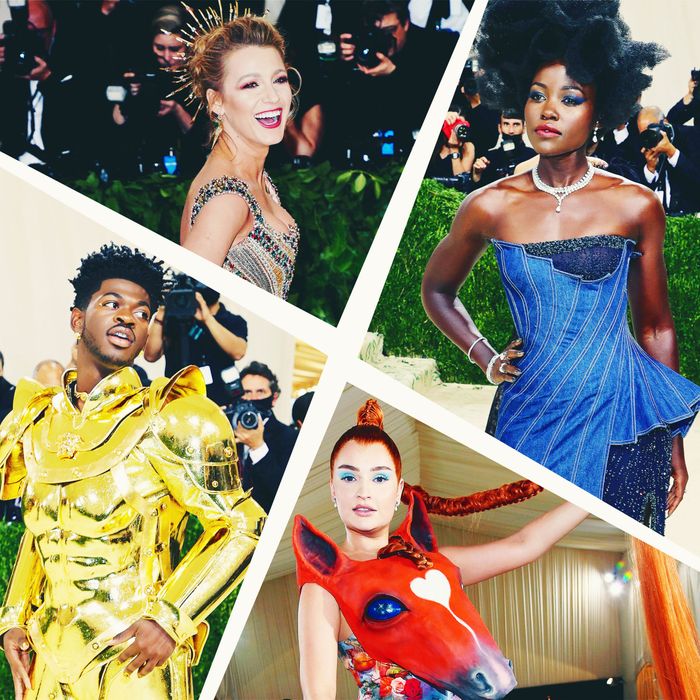 Photo-Illustration: The Cut. Photos: Getty Images
Ah, another red-carpet event right around the corner. Ready or not, there's nothing we can do about it but plop ourselves down on our couches and watch the biggest night of the year in fashion unfold — the 2022 Met Gala. Even if you know what it is, you probably don't know the little details, like how much a ticket costs (in 2019, tickets reportedly cost about $35,000 per person), which is what we're here for. Let's start with the basics, like …
When is the 2022 Met Gala?
The Met Gala is on Monday, May 2.
What's the Met Gala theme this year?
The theme for this year's gala is "In America: An Anthology of Fashion," and will serve as a part two to last year's theme of "In America: A Lexicon of Fashion."
May's event, however, will feature a lot more period drama since it is lovingly being referred to as "Gilded Glamour," highlighting New York from 1870 to 1890. The designers will still include prominent American ones like last year — think people like Tom Ford, Anna Sui, Christopher John Rogers, Marc Jacobs, Vera Wang, Ralph Lauren, and so on.
If you're still confused, see our in-depth breakdown of the dress code.
Wait, didn't the Met Gala just happen?
Basically, yes. Instead of the traditional first Monday of May date, last year the Met Gala took place on the first Monday in September. Why? Because of COVID-19, the 2020 and 2021 galas were postponed, and last year's event ended up taking place four months late.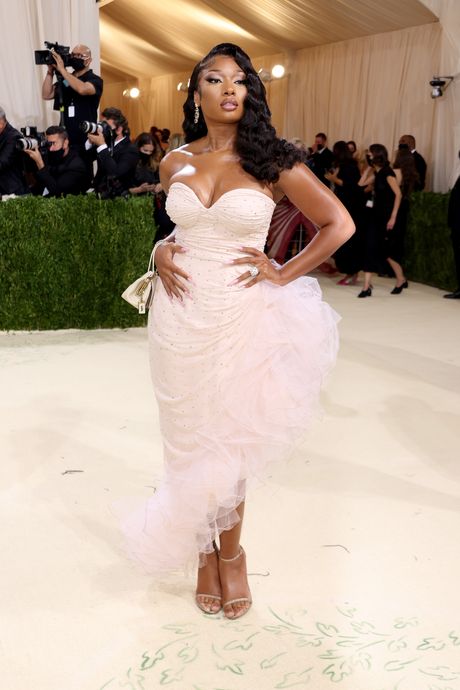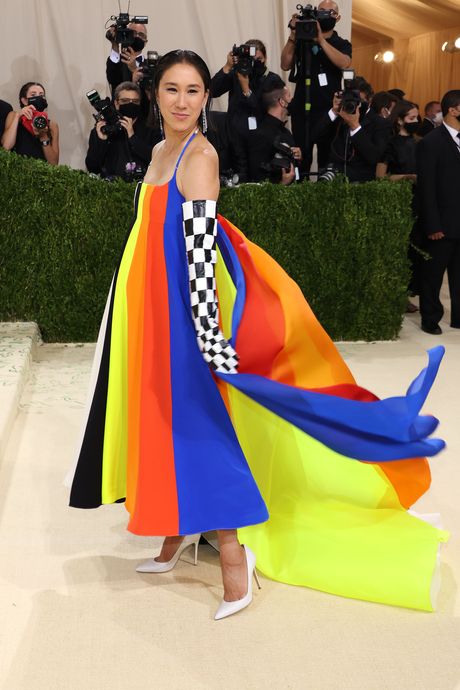 Who are the hosts this year?
Regina King, Blake Lively, Ryan Reynolds, and Lin-Manuel Miranda will do the honors this year. Tom Ford, Instagram's Adam Mosseri, and Anna Wintour will serve as the honorary chairs again.
Why isn't Lady Gaga a host?
Great question. I can't think of a good answer, except that she should be.
Where can I watch the Met Gala?
The Met Gala red carpet will be livestreamed on Vogue.com, like last year, starting at 5:30 p.m. and going until the last guest (i.e., Rihanna) arrives. Instead of Keke Palmer and Ilana Glazer (I'll miss them), the Vogue hosts this year are Vogue editor-at-large Hamish Bowles, Vanessa Hudgens, and actor and television personality La La Anthony. You can tune into E! starting at 5:30 p.m to watch it as well.
Will Nicki Minaj be there?
Probably not. On September 13, 2021, Nicki Minaj tweeted that she would not be attending the Met Gala because it required a vaccine and she wasn't ready to get one, and then doubled down with this tweet:
This made me wonder if un-vaxxed celebrities could attend this year? Last month, New York City got rid of its vaccine mandate. So it is up to the discretion of the event and space whether they require vaccines. According to the Met, guests must be fully vaccinated to attend and provide a negative COVID-19 PCR test to walk the red carpet.
Who will be there?
The guest list is always hush-hush, but we do know that everyone has to be approved by Anna Wintour herself.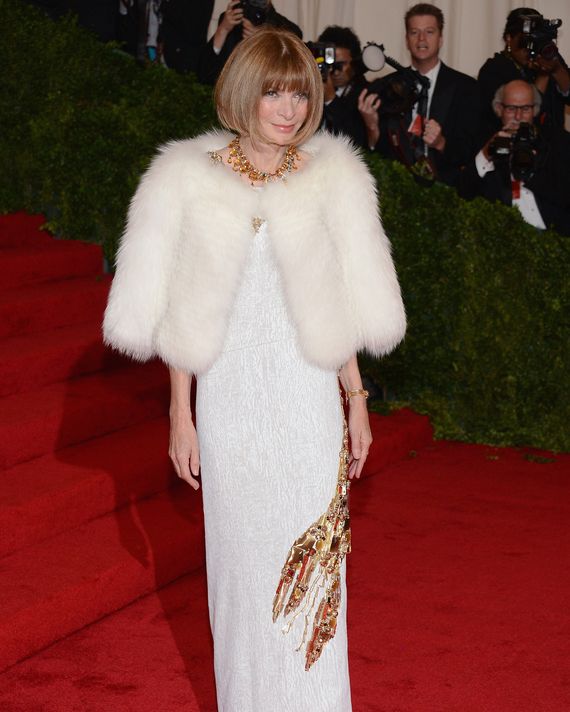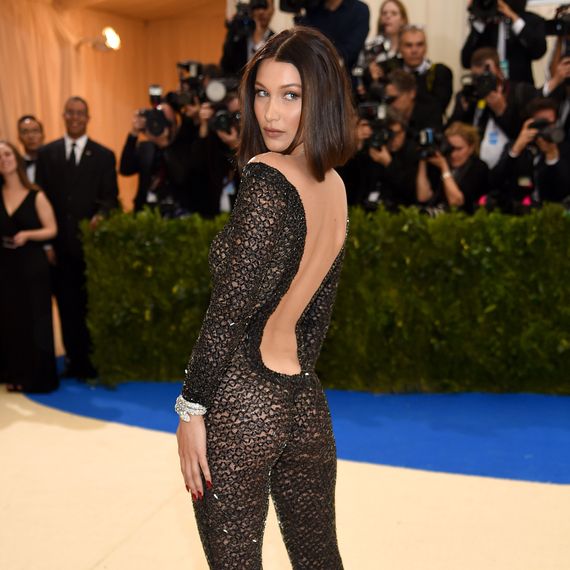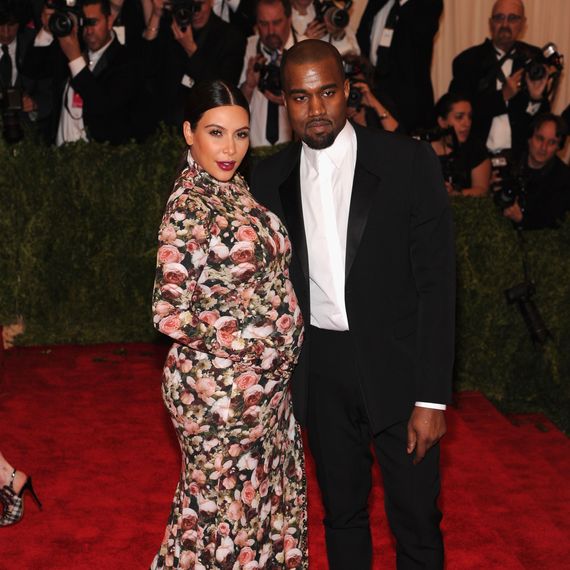 Is the Met Gala awkward?
According to Billie Eilish, whom I trust with my life, yes.
So what is this awkward event even for?
The Met Gala is a nickname for the Metropolitan Museum of Art's Costume Institute Gala and serves as a celebration for the annual fashion exhibit, which will open to the public on May 5. It's essentially an opening-night party and fundraiser for an annual fashion exhibit curated by the Costume Institute, the museum's fashion department and the only curatorial department at the Met that has to fund itself.
Each year, there's a "theme" for the clothes featured in the museum exhibit, which is also the dress code for the party. In 2019, the dress code was "camp," inspired by Susan Sontag's 1964 essay "Notes on 'Camp.'" Other themes have centered on people like Alexander McQueen and Rei Kawakubo or styles like punk and "Sunday best" for an exhibit about Catholic dress.
Why is the Met Gala such a big deal?
Well, it's big money and a lot of celebrities. Even if you can afford a $35,000 ticket, you have to be approved by Wintour and placed by Vogue at a table. The seating chart is normally drafted in December, a full five months beforehand. They take into account where people and their exes are sitting, and who can see whom, and place everyone individually.
From a fashion perspective, it is a chance for designers to work closely with celebrities on outfits, and people are generally encouraged to dress in capital-F Fashion rather than play it safe. This has resulted in some outrageous dresses, the most famous of which is probably Rihanna's "omelet dress" at the gala in 2015: exquisite, unexpected, and true to herself and the theme. 2019's "camp" theme brought out dramatic outfits and entrances: In over-the-top fashion, Lady Gaga had not one, not two, but three outfit changes on the red carpet, while Billy Porter's accessory of choice was six shirtless men to carry him. But not everyone has to be in the biggest, boldest outfit to stand out — The Gentlewoman editor Penny Jane Martin wore a well-received nunlike outfit to the 2018 Met Gala. The worst outfits are boring or off-theme. It really is a case of "go big or go home."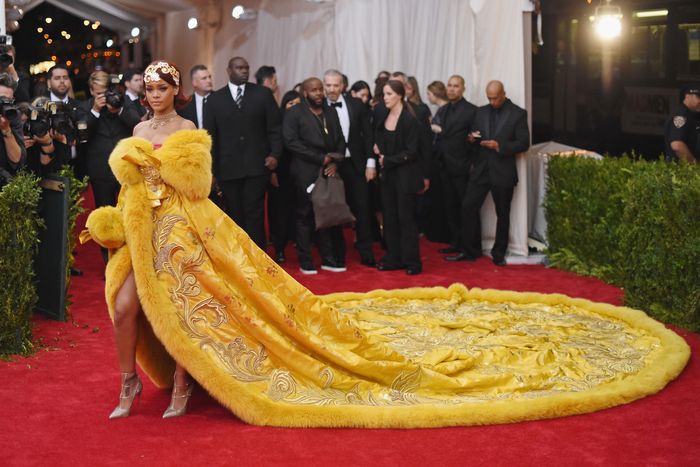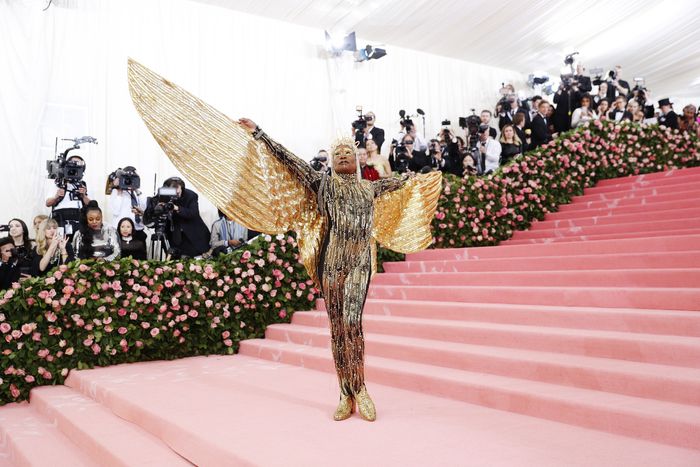 And what do all these celebrities do at the Met Gala?
Because the night revolves around the fashion exhibit, guests arrive on the red carpet and explore the gallery first before dinner. Then there are performances from major acts. Katy Perry and Madonna performed at the Catholicism-themed gala (can you guess what song Madonna sang?). Sometimes cultural touchstones, like Solange and Jay-Z's elevator fight or Donald Trump's proposal to Melania, have happened during or after the Met Gala.
Why is Anna Wintour in charge?
Vogue's history with the Met Gala actually begins with Wintour's predecessor, Diana Vreeland, who became a consultant to the Costume Institute after leaving the magazine in 1972. Vreeland is the one who decided that it needed a theme and lots of celebrity attendees, not just fashion-industry people and socialites. But Wintour took things to the next level after she became a co-chair in 1995, turning it into a red-carpet event to rival the Oscars. It's raised so much money that the Costume Institute wing has her name on it (Forbes has reported the gala consistently raises eight-figure amounts).
The partnership is handy. Since photographers from the press aren't generally allowed inside the event and social media inside the event is verboten, Vogue has exclusive access to photos from the actual party. Which is what people care about, because it's celebrities being celebrities in very fancy outfits.
What Have Been Some of the Best Outfits?
Lucky for you, we talked to some experts about this. Think Zendaya in Versace and Ashley Graham in Dapper Dan x Gucci.