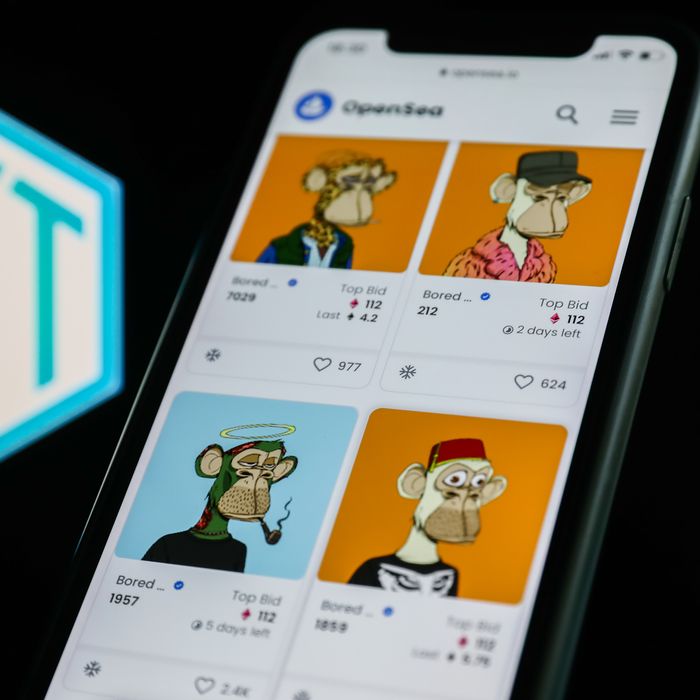 Photo: Jakub Porzycki/NurPhoto via Getty Images
It turns out buying digital images of bored apes might not be the safest investment. Some members of the exclusive Bored Apes Yacht Club learned that the hard way Monday, when the NFT hub's Instagram was hacked.
The BAYC hack, which reportedly shared a phishing link on the company's official Instagram account to gain access to users' virtual wallets, has resulted in a theft of NFTs worth somewhere between $1 million and $14 million, depending on the source. It's unclear whether hackers, once getting access to the virtual wallets, cleaned them out by transferring the assets into another wallet or only took specific NFTs. A spokesperson for Yuga Labs, which created BAYC, told CoinDesk the "estimated losses due to the scam are 4 Bored Apes, 6 Mutant Apes, and 3 BAKC, as well as assorted other NFTs estimated at a total value of ~$3m." A tweet from BAYC co-founder @CryptoGarga confirmed the extent of the theft and said the company "will be in contact with the users affected." They did not confirm the total value of the stolen tokens.
Estimates aside, I have to wonder if the stolen NFTs are really worth … anything. Images of the stolen Bored Apes and Mutant Apes are already making the rounds online, presumably as a warning to other potential investors not to buy them. And the worth of any NFT seems to be unpredictable at best, volatile and downright nonsensical at worst. Remember when Justin Bieber bought one Bored Ape NFT for $1.29 million and it turned out to be worth only $208,237? What's to stop all these stolen NFTs from losing all value by tomorrow morning?
I'm sure some tech-savvy crypto enthusiasts will be able to answer those questions, but until they do, I will maintain that stealing NFTs is probably not the most lucrative of crimes. Plus, according to The Wall Street Journal, crypto hacks are becoming more and more common. In 2021, a reported $3.2 billion worth of crypto was stolen, so who knows, perhaps the hacker is a thief today, a victim tomorrow. Huh. It's almost as if NFTs are digital nonsense with no tangible value whatsoever.