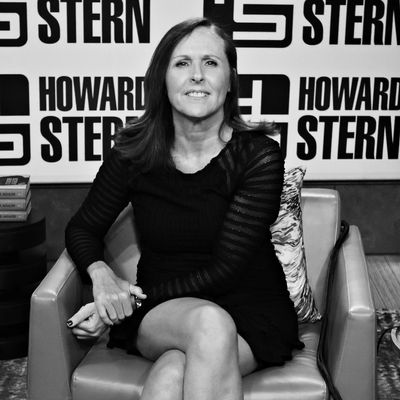 Photo: Cindy Ord/Getty Images
In an episode of The Howard Stern Show that aired on Tuesday, Molly Shannon described being sexually harassed by late comedian Gary Coleman in the 80s when she was just starting her career. Shannon, who also wrote about the incident in her new memoir, told Stern that Coleman made "relentless" attempts to stop her from leaving his room after she rejected his advances.
Shannon said she was introduced to Coleman in 1987 when she signed with his agent, Mark Randall. She said that Randall left her and Coleman, who was 19 at the time (Shannon was 23), alone in Coleman's penthouse hotel room at the Plaza, where Coleman told her to sit down on the bed and started "tickling me a little." She continued:
He was relentless. He was trying to kiss me and get on top and I was, like, 'No, Gary. Stop.' So I push him off. Then I would get off the bed. He would bounce on the bed … and wrap himself around me. Then I would fling him off. And then he got on top of me.
Shannon said she got "out of breath" from repeatedly throwing Coleman off of her and said that at one point he grabbed her leg while she was trying to leave. "I go lock myself in the bathroom," she said, "and then he sticks his hands under the door. And he's like, 'I can see you.'" Eventually, she said, she was able to sprint out of the room and later told her agent to "watch" Coleman better. "I wish I could have stood up for myself more," she said.
Coleman made his name as a child actor on the show Diff'rent Strokes and starred in his own show, The Gary Coleman Show, in 1982. He was known to have multiple health issues, including a kidney condition that stunted his growth — which Shannon alluded to during her account, saying, "I guess because of his size I didn't feel physically threatened." Coleman died in 2010 from an intracranial hemorrhage.