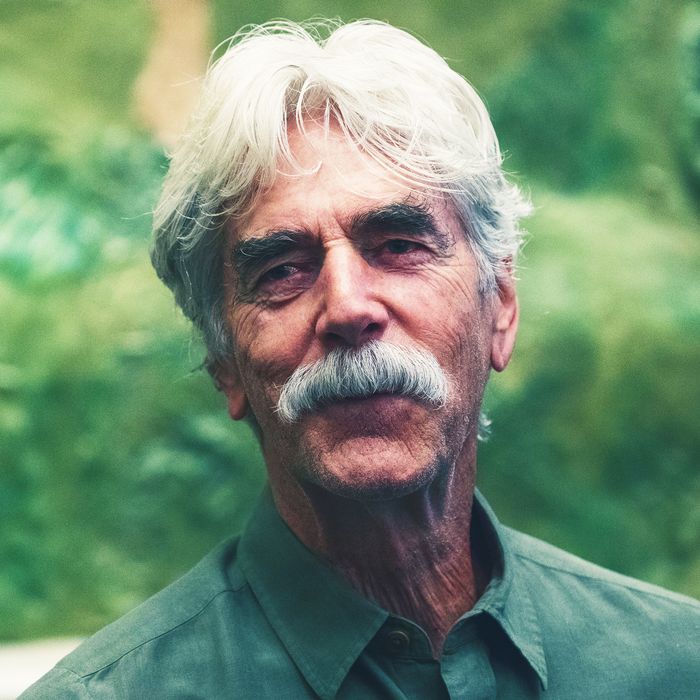 Photo: Rick Kern/Getty Images
On Sunday, Sam Elliott apologized for making homophobic and xenophobic comments about The Power of the Dog, Jane Campion's twisty Western drama that picks apart the myth of the hypermasculine cowboy. During an episode of Marc Maron's WTF podcast in February, he called the movie a "piece of shit," likening its characters to Chippendales. "They're running around in chaps and no shirts," he said. "There's all these allusions to homosexuality throughout the fucking movie." He also objected to the fact that Campion, who's from New Zealand, filmed the movie there due to budget constraints, asking, "What the fuck does this woman from down there know about the American West?"
Unsurprisingly, Elliott's homophobic and xenophobic diatribe rubbed a lot of people the wrong way, including Campion, who said at the DGA Awards that Elliott was being "a little bit of a B-I-T-C-H." (Her subsequent comments at the Critics Choice Awards suggesting she had it harder than Venus and Serena Williams were not as well received.)
Elliott apologized for his rant during a Deadline event this weekend, saying that he "wasn't very articulate" in expressing his thoughts about the film.
"First of all, don't do a podcast whose call letters are WTF," he began, apparently oblivious to the fact that Maron and WTF are two of the most widely known names in podcasting. Elliott continued:
That movie struck a chord with me. And in trying to tell the guy, the WTF guy, how I felt about the film, I wasn't very articulate about it. I said some things that hurt people. And I feel terrible about that. The gay community has been incredible to me my entire career. I'm sorry that I hurt any of those friends, and anyone else, by the words that I used.
Elliott also pointed out that he told "this What the F podcaster that I thought Jane Campion was a brilliant director." He apologized to "the cast of The Power of the Dog, brilliant actors all. In particular Benedict Cumberbatch. I can only say that I'm sorry. And I am. I am."
Campion has yet to respond, though she's probably not too hung up Elliott's feelings about her directing, considering she won eight awards, including an Oscar, for her work on this movie.