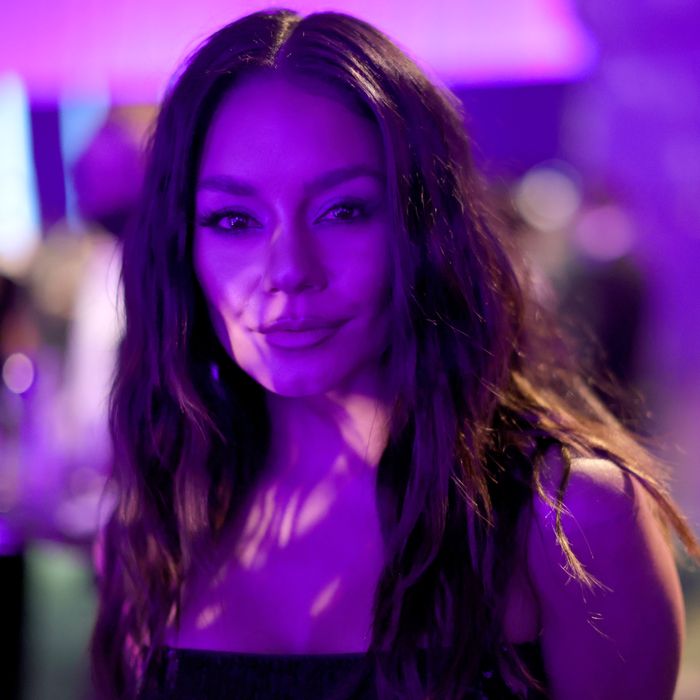 Photo: Matt Winkelmeyer/VF22/WireImage for Vanity Fair
If you've seen Vanessa Hudgens's Architectural Digest home tour, you know she likes a good ghost story. When giving the magazine a tour of her backyard, she described it as where she and her friends "hang out and turn on the fireplace and share ghost stories." But she doesn't just tell ghost stories — she lives them.
Hudgens opened up about her sixth sense during an appearance on The Kelly Clarkson Show, telling the host that, while she used to keep her paranormal sensibilities to herself, she has "accepted that I see things and I hear things." The actor said that she's had "a lot" of experiences with spirits and ghosts throughout her life. "I remember getting ready for school when I was 8 years old, and there was, like — you know those ducks that, like, is like the duck thing that you pull? It's a toy? There was one of those on the dining room table, and I started walking, and it just started going alongside me." Back then, she wasn't exactly thrilled by the experience. "I kind of shut it down for a while because it's scary," she admitted. "The unknown is scary."
Now that she's older, Hudgens has decided to accept her ability. "This is a gift and something that I have the ability to do, so I'm going to lean into it," she said. After acceptance, the next step was clear: It was time for her first real "paranormal investigation." Apparently, Hudgens's favorite paranormal tool is a "spirit box," which she described as a device that "scans radio frequencies really quickly" — "something about the electricity that it creates allows spirits to speak through it." With this spirit box by her side, Hudgens said she and her friend went to a graveyard at night and visited a "playful" spirit named Sam. The two turned on the machine, introduced themselves to the spirit, and asked if he could tell them their names. "And then we just hear '[static noise] Vanessa,'" Hudgens said. "I was like, 'Cool, do you have anything else you want to tell me?' And I just hear, '[static noise] Nope.'"
Okay, as far as ghost encounters go, that's pretty nonthreatening. It almost makes you want to drive out to the local cemetery. But before you do, Hudgens has one key tip: "You have to tell them to stay because you don't want them to follow you." Don't let the spirit go home with you — noted.