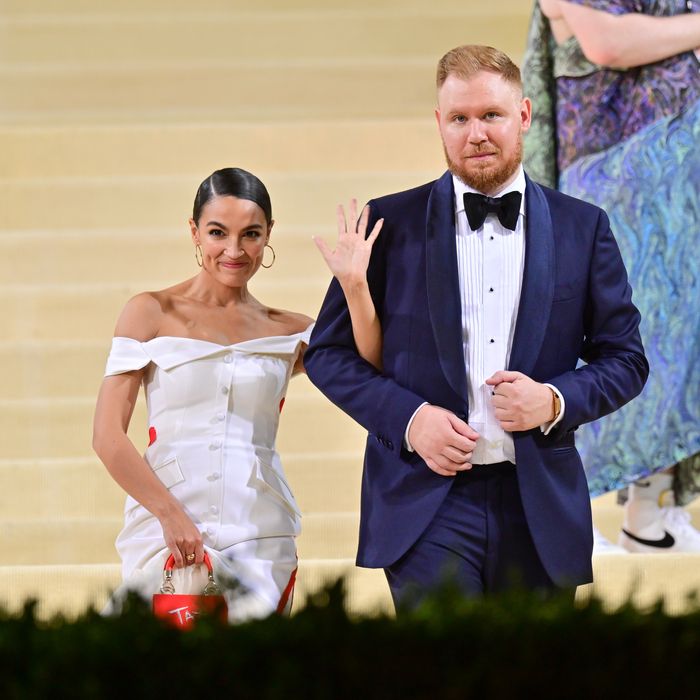 Photo: James Devaney/GC Images
For once, some good political news! Representative Alexandria Ocasio-Cortez is engaged to her longtime partner, Riley Roberts, a web developer with totally normal feet.
AOC and Roberts met in 2011, when they were college students at Boston University, while attending a weekly dean's address. They split up after graduating but reunited when he moved from Arizona to New York years later. They have always been a pretty quiet couple — apparently their college friends didn't know they were together until years after graduation. He showed up in Knock Down the House, the 2018 documentary that followed her primary campaign, and accompanied her to the Met Gala last year (look at his tux!).
AOC confirmed her engagement to Insider, telling the publication they got engaged in Puerto Rico last month and have not yet started planning the wedding. She retweeted the article herself, writing, "It's true! Thank you all for the well wishes."
In any case, congratulations to AOC and Roberts! I hope he's bringing his Birkenstocks on the honeymoon.