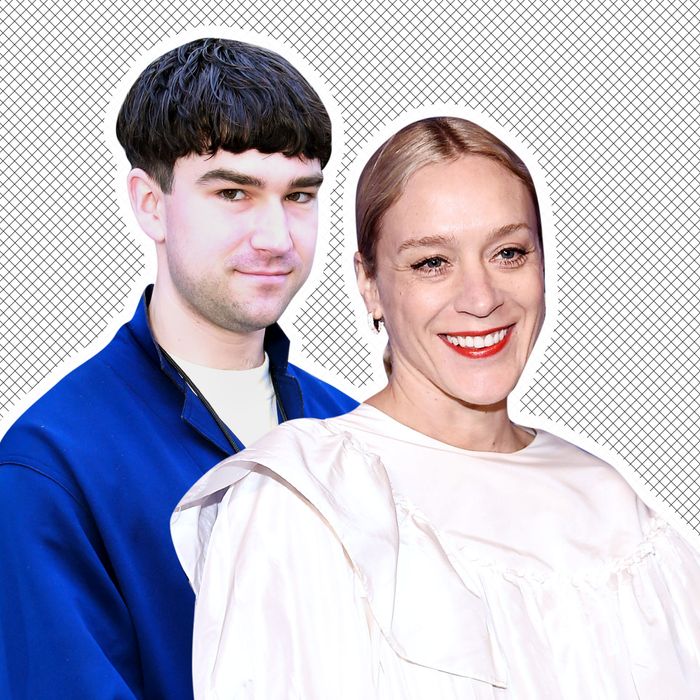 Photo-Illustration: by The Cut; Photos: Getty Images
The coolest wedding of the 21st century happened this weekend, and I missed it. Two years after marrying her husband, gallerist Siniša Mačković, at New York's City Hall, Chloë Sevigny threw herself a wedding on Sunday. They celebrated their nuptials with a little ceremony in Darien, Connecticut, and I, for one, am enraged that I wasn't there.
Sevigny's very fashionable guests have been posting a steady stream of photos of the event, so I can tell you this wedding was painfully chic. Sevigny got married in a tiny white church, holding a cluster of calla lilies and wearing a sheer Jean Paul Gaultier Haute Couture by Glenn Martins gown (though she changed into at least two other bridal outfits over the course of the day). The couple's 2-year-old son, Vanja, was there in a little sailor outfit, as was Sevigny's best friend, Natasha Lyonne, and fashion stars like Carol Lim and Humberto Leon.
There were jumbo martinis and swan ice sculptures serving oysters and cocktail shrimp. There was a vintage Mercedes convertible with Modelo cans tied to the bumper. There were mint-julep cups full of cigarettes, à la Mary-Kate Olsen. I can't believe I missed the chance to light a cigarette with a custom Sevigny-wedding matchbook and smoke one out with Natasha Lyonne. Devastating!
Guess what else I missed? The after-party at Paul's Casablanca, a nightclub owned by Sevigny's brother, where apparently you can smoke inside while wearing white-lace wedding gloves:
Even though they didn't invite me, I'm happy for Sevigny and Mačković, who are proof you can be very stylish and also very in love. Congratulations to the happy couple!