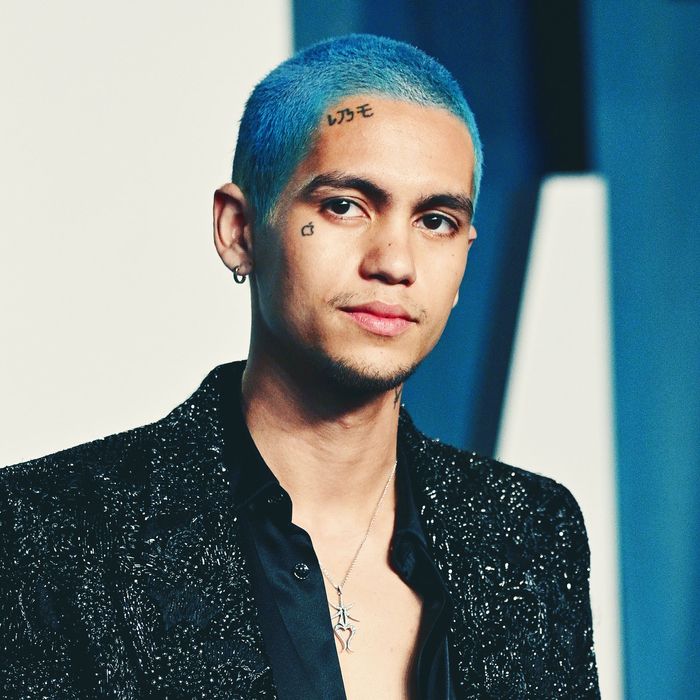 Photo: Lionel Hahn/Getty Images
Throughout Amber Heard and Johnny Depp's six-week defamation trial, a lot of people have felt compelled to share their thoughts on what's gone down in the courtroom, whether that meant defending Depp's character or making light of the serious accusations of domestic abuse both Depp and Heard have made. The latest contribution to this relentless public discourse has come from Euphoria star Dominic Fike, who shared a bewildering trial-inspired fantasy during a concert at Northwestern University last Saturday.
In a video taken from the audience during his performance, Fike can be heard saying, "I'm gonna be real with y'all. I think Amber Heard is hot. I know it's not the popular opinion, and it's not the focus at the moment, but I've been having these visions of her. She's beating me up. I think it's hot."
The video began circulating on Twitter on Thursday. While everyone is entitled to their kinks, sharing this particular fantasy amid a trial involving domestic abuse feels … pretty ill-advised. Fike hasn't commented publicly on the video.