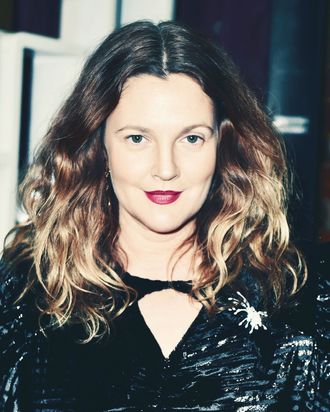 Photo: Steven Ferdman/Getty Images
Johnny Depp and his ex-wife Amber Heard have been in court for almost a month now during a highly publicized trial in which both have claimed to be victims of the other's abuse. While they're technically testifying in a defamation suit that Depp filed against Heard over a 2018 Washington Post op-ed in which she identified as a survivor of sexual violence (but did not mention Depp's name), the trial has rehashed many sensitive details from their two-year marriage, including Depp's alleged struggles with substance abuse and much about Heard's mental health. Everyone from Joe Rogan and Howard Stern to the makeup company that manufactured the palette Heard allegedly used to cover up her bruises has felt compelled to weigh in on the events, including Drew Barrymore, who called the trial "a seven-layer dip of insanity" during a Friday episode of her talk show, The Drew Barrymore Show.
During an interview with Anthony Anderson, the actors talked about their fascination with the minutiae of the trial, including Depp's admission that he sent a text saying he hoped Heard's "rotting corpse was decomposing in the fucking trunk of a Honda Civic" and later wrote on a wall in his own blood after a finger injury (the cause of which has been disputed). "I know that these are two people's real lives, and I know what it's like to have your life put out in public," Barrymore said. "I understand all the feelings, but they are actually offering up this information. Nobody had to know. This is crazy!"
Some people — including what appear to be many Johnny Depp stans — took issue with Barrymore's assessment of the trial, pointing out that domestic violence and substance abuse are not laughing matters. Barrymore posted a video on Sunday apologizing for the tone she used. "It has come to my attention that I have offended people with making light of Johnny Depp and Amber Heard and for that I just want to deeply apologize."
Barrymore thanked people for speaking up and called it "a teachable moment for me and how I move forward." She added, "All I want to do is be a good person."
Depp and Heard's trial resumed Monday after Depp's testimony concluded last week. Heard is expected to take the stand on Wednesday in what will likely be a six-week trial.