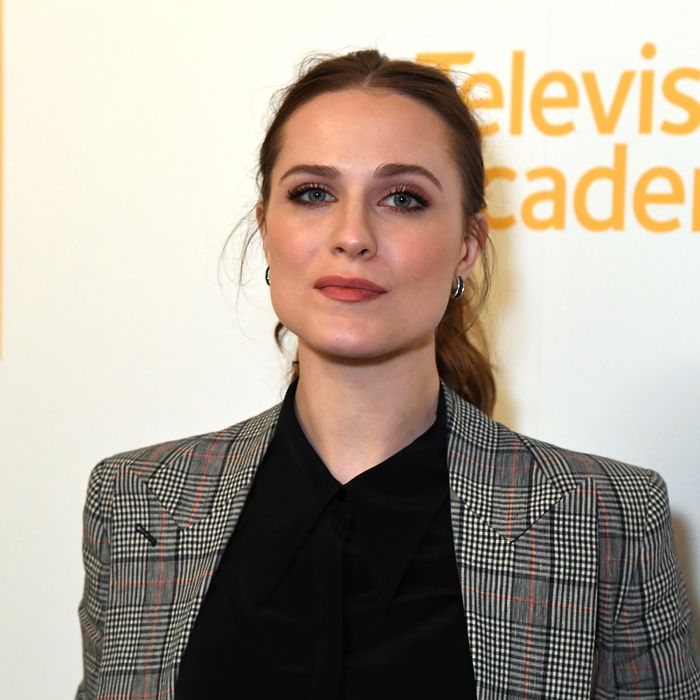 Photo: Jeff Kravitz/FilmMagic for HBO
I am not a mom or caretaker, but I have heard it said that caretakers rarely get what they want on Mother's Day. I mean, a macaroni necklace is nice and all, but doesn't exactly send a "Thank you for giving life and raising me" message. Tired of receiving lackluster gifts from your kids? Evan Rachel Wood has a solution: just give yourself a gift for Mother's Day instead.
This Mother's Day, the actor decided to exercise some self-care and self-love by writing herself "a letter of gratitude" on Instagram. "I am a queer, single, working, Mom, who is a survivor and its normal for me to feel constantly judged," she wrote in a post Sunday alongside a photo of herself with a bouquet of flowers. "I don't get feedback or a 'thank you.'" Wood, who shares an 8-year-old son with her ex Jamie Bell, wrote that she relies mostly on herself with some help from her own mother "who helps me when she can." Reflecting on the past nine years, she called motherhood "the hardest thing I have ever and will ever do, but it also saved my life and taught me more than I could have ever imagined." And since she can't rely on anyone else to write her a mother's day card, she did it herself.
"Thank you for always fighting and advocating for them. Thank you for doing what will cause them the least damage, even if it breaks your own heart. Thank you for teaching them about music," she wrote. "Thank you for teaching them how to be accountable. Thank you for always working on yourself so they don't inherit all your demons. Thank you for modeling resilience and self-care. Thank you for showing them how to stand up for others. Thank you for protecting them. Thank you for loving them. I know you will always be there no matter what. You love unconditionally. You are a good Mom, and you've come a long way." She concluded, "I am so proud of you. Happy Mothers Day."
Wood really said she'd write a Mother's Day ode to her goddamn self and it would be better than every card you've ever written to your mom or caretaker. Peak mom behavior.