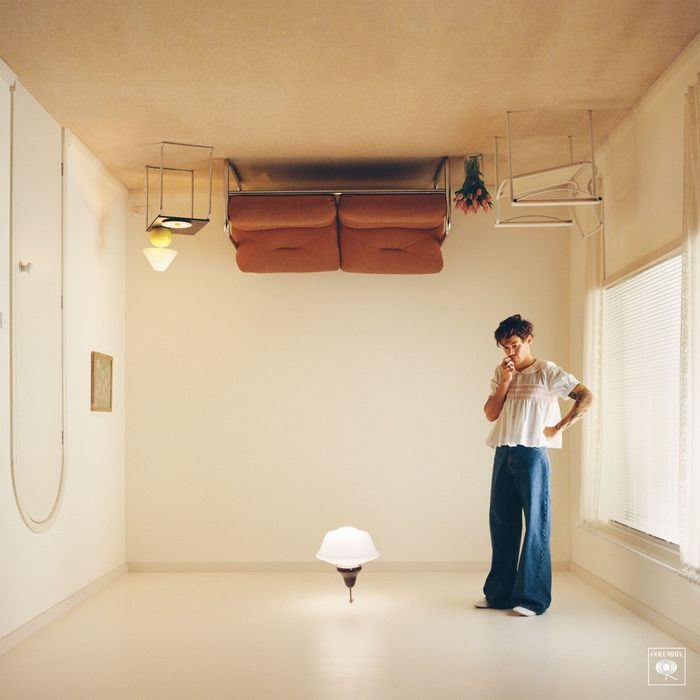 Photo: Columbia Records/Sony Music
Harry Styles has given us so much. Between the home and nail-polish inspo, that Better Homes & Gardens shoot that made us dream of the countryside, and now Harry's House, we're more than content. Yes, the highly anticipated third album from the singer is finally here.
As expected, "As It Was" was just a teaser to this 41-minute, 59-second masterpiece full of upbeat songs and ballads. Is it too soon to name this album of the summer? The year? Probably.
If you've yet to decide what to do with your weekend, may we suggest listening to the album in its entirety a few times? Here are a few things you can do while listening that are probably Harry Styles–approved:
• Give yourself a manicure, with Pleasing polishes — obviously.
• Re-create that Better Homes & Gardens photo shoot, field frolicking, big toe, and handstands included.
• Redecorate your living room. Move your couch somewhere else, but maybe not on the ceiling.
• Or spend hours on end on eBay or Facebook Marketplace looking for mid-century modern furniture that's way out of your budget.
• Ride a bike in a park or something because this seems like something he would like to do.
• Look at pictures of quaint countryside cottages; that helps with the listening experience.
• Order some sushi takeout and have a glass of grape juice wine.
You have a busy weekend ahead of you.