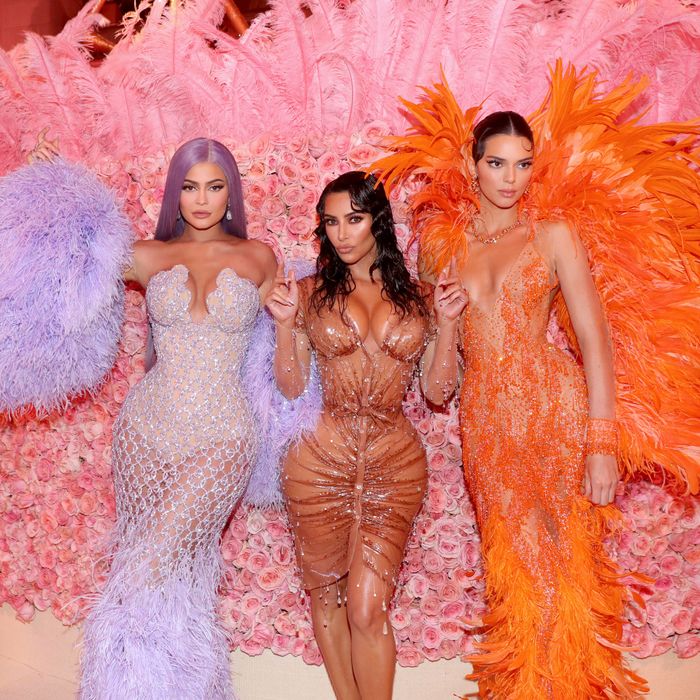 Photo: Kevin Tachman/Getty Images for The Met Museum/
Who would skip a potential verdict on a $100 million defamation lawsuit against them when there's a Met Gala going on? The Kardashians, obviously. Kris Jenner, Kim Kardashian, Khloé Kardashian, and Kylie Jenner were in New York City on Monday to attend the 2022 Met Gala. (Kourtney Kardashian and Kendall Jenner are also in town for the party.) Unfortunately, that meant none of them was able to go to court in Los Angeles, where a jury reached a verdict in Blac Chyna's defamation lawsuit against the family.
Just as the Met Gala red carpet got underway, reporter Stephanie K. Baer tweeted that the jury in Chyna's case was ready to announce a verdict. According to Baer, when asked where his clients were, the Kardashians' attorney said they were in New York "at some gala." Oh, yeah, just fashion's biggest night out, no big deal. (Chyna was reportedly present to hear the verdict.)
The attorney might not have known where they were, but it turns out he didn't exactly need to. The jury sided with the Kardashians in the case, awarding no damages to Chyna, who argued that the family had lied about her abusing Rob Kardashian to get her E! show, Rob & Chyna, canceled after one season. She was suing for defamation and contract interference.
The trial, which took place over the past few weeks, was heavily publicized. Many members of the Kardashian-Jenner family attended, appearing as witnesses and supporting Rob. At the center of the case was an allegation that, in 2016, toward the end of their relationship, Chyna had threatened to kill Rob and put an unloaded gun to his head, something she said was a "joke." Rob testified that she actually did this twice, saying, "You don't point a gun on your fiancé's head whether you think it's loaded or not." Chyna's attorneys denied the altercations were violent.
Also key to the trial were various emails and texts sent from members of the
Kardashian-Jenner family to producers of Rob & Chyna, which included an email from Kylie saying she felt "very strongly" that the show should be canceled. "She will proceed with using and physically abusing my brother," she wrote of Chyna at the time. However, the recipient of these messages, former E! executive Jeff Olde, testified that the emails did not have an effect on the decision to end the series. And, it seems, a jury agreed.