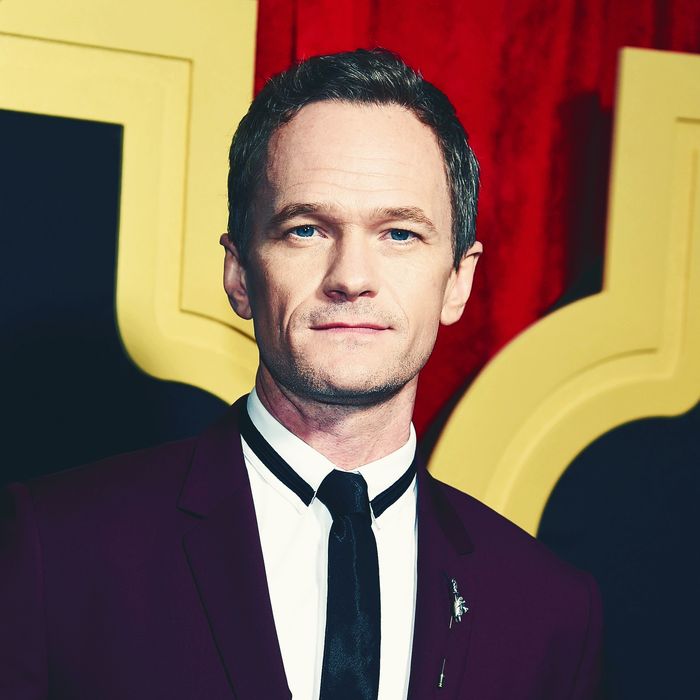 Photo: Jamie McCarthy/WireImage
Last week, photos of a jaw-droppingly insensitive meat platter resurfaced on Twitter. If this is the first you're hearing of it, the charcuterie plate in question was labeled "the corpse of Amy Winehouse," and served at Neil Patrick Harris's Halloween party in 2011, three months after Winehouse died of alcohol. For some reason, Harris and his husband, David Burtka, apparently thought it would be funny to arrange prosciutto and salami on a platter designed to look like her rotting corpse.
At the time, a guest at the party, Justin Mikita, posted a photo of this disturbing catering decision, and it started recirculating again recently after writer Ashley Reese posted about the incident last week. "I cannot believe how many very online people over the age of 25 are just now finding out about Neil Patrick Harris's disgusting Amy Winehouse cake," she wrote. While I can't see any discernible meat or cheese in the photo, it … does not look good.
On Monday, Harris apologized for his poor judgment. "A photo recently resurfaced from a Halloween-themed party my husband and I hosted 11 years ago," he told Entertainment Weekly in a statement. "It was regrettable then, and it remains regrettable now. Amy Winehouse was a once-in-a-generation talent, and I'm sorry for any hurt this image caused."
I don't know if Harris and his husband have heard, but there are plenty of other available shapes you can mold meat into these days. Maybe, for their next Halloween party, a haunted charcuterie house?