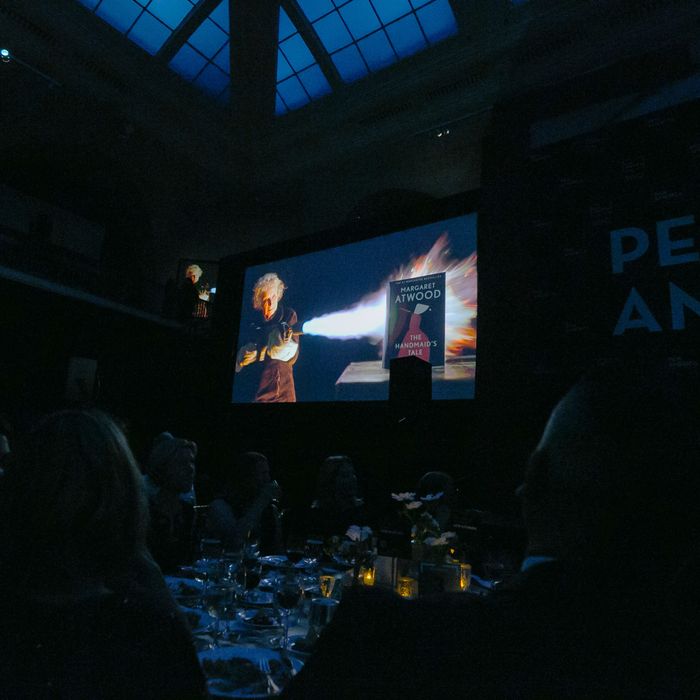 Photo: Beowulf Sheehan and Silvia Sapon/PEN America
On Monday, PEN America hosted its Literary Gala at the American Museum of Natural History. As I was an English major in college, I wanted to attend — not only was the Literary Service Award being presented to Zadie Smith (who told me her least favorite punctuation is a semicolon and her favorite is a period), but such authors as Claudia Rankine, Candace Bushnell, Tara Westover, Chimamanda Ngozi Adichie, Lynn Nottage, and Katie Kitamura would be there.
Early in the night, I managed to catch up with Bushnell, who has been quite popular at the Cut recently. During our conversation, she turned to high-school junior Jack Petocz — who was presented the 2022 PEN/Benenson Freedom of Expression Courage Award for his organization of a statewide student walkout to protest the "Don't Say Gay" bill in Florida — and his boyfriend and revealed that she was the author of Sex and the City.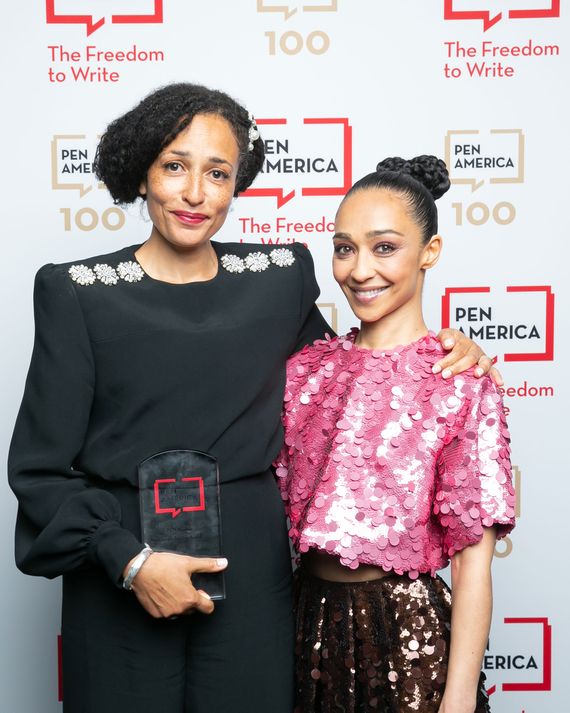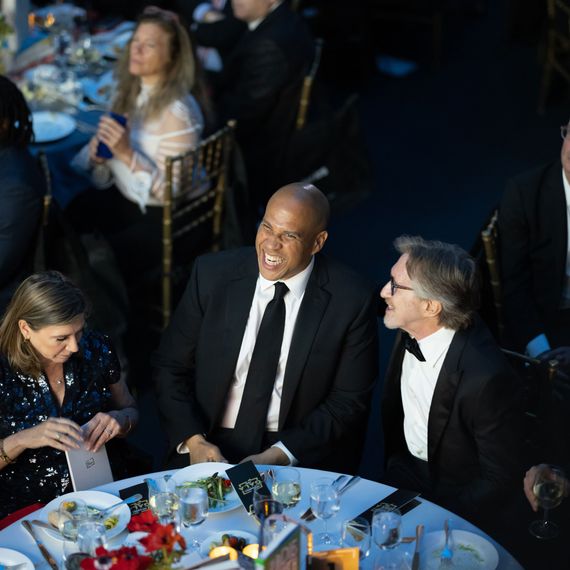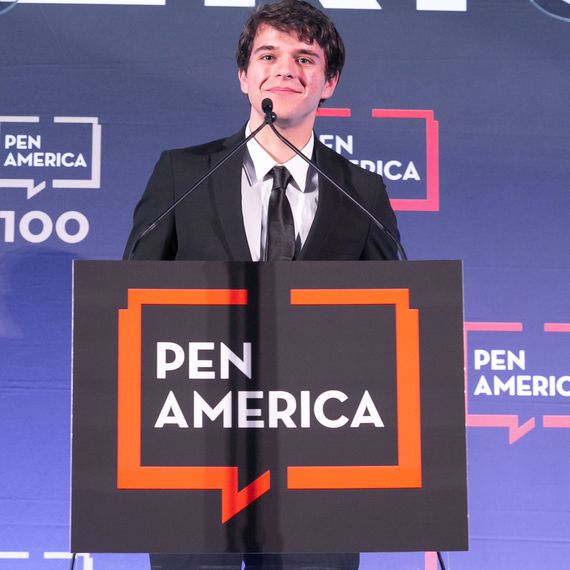 Later, Senator Cory Booker took selfies with every possible person, smiling the whole time. He even taught an older couple how to swipe up and do it. He joked that he has been trying to contact New York Magazine, asking that it change the name to New Jersey Magazine, and mentioned how we were all welcome to Newark after the gala.
A group of teenagers, known as the Teens for Press Freedom, were chatting at the gala. The NYC-based non-profit aims to teach high schoolers about free speech and literature, and collaborates with PEN America's Free Speech Advocacy Institute. When I asked them what they had been reading, they responded with books that I had not picked up until college: Orlando by Virginia Woolf, The Bluest Eye by Toni Morrison, Passing by Nella Larsen. "You know, Ruth Negga is supposed to be here," one teen said to another. They also revealed that their least favorite thing was typing in lowercase, which came as a shock to me as someone who thought that was cool. "Eh" the table responded.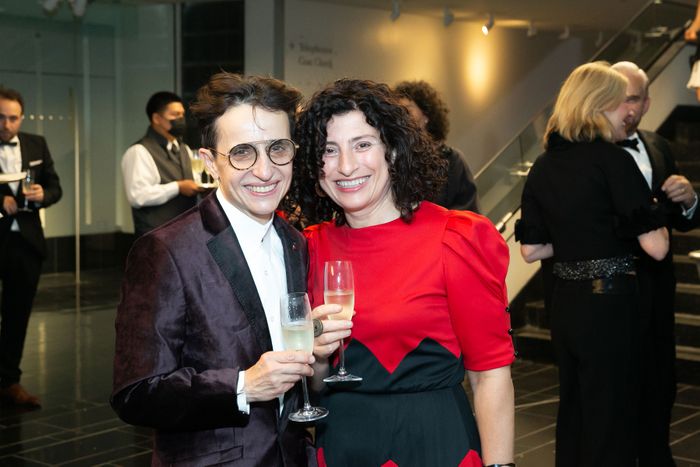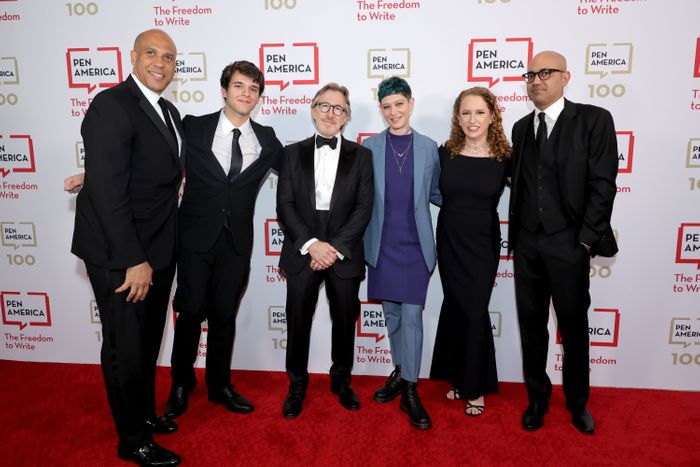 As for poet Claudia Rankine, she admitted she often reads books before they are published, but wouldn't spill the gossip on the latest she was reading, except that it was by Jonathan Lethem. "Do you give them advice after you read their books?" I asked. "Yeah, though they don't always take it," she responded, laughing.
In what was the most impressive moment of the night, a fireproof copy of The Handmaid's Tale by Margaret Atwood, which has been banned in school districts all over the country, was set on fire by Atwood herself via video. It survived the flames.