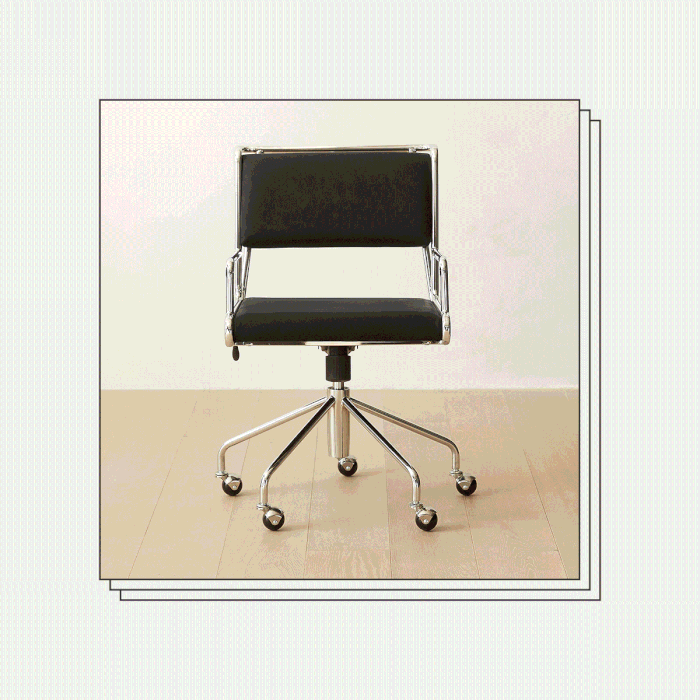 For the design-obsessed, style isn't limited to one single aspect of life. Instead, style is a part of everything — from home decor to fashion choices fit for every day. This couldn't be more true for Babba C. Rivera, a multi-hyphenate marketing boss. (She helped launch a popular rideshare company in Sweden, founded the clean beauty hair care brand Ceremonia, and now helms a brand marketing agency.) Her poppy style is an accurate reflection of her upbringing. "I love mixing minimalistic pieces with color and pulling inspiration from both of my cultures — Scandinavian and Latin American," Rivera says.
The entrepreneur and mother became a content creator by accident, sharing her playfully sophisticated outfits on social media long before it was considered to be an occupation. "I initially started my career in the tech industry," Rivera explains. "But I have always had a personal passion for fashion, so naturally, it kept creeping into my professional life." She still shares her looks online, showing how to dress in a way that makes everyday wear more fun — chic, colorful outfits for the office, happy hour, parenting, and any other occasion that comes her way.
That vision has also crept into her home decorating process. "I have found that the more eclectic and unique [decor] pieces are the ones that end up bringing you joy year over year," she says. "I love furniture and clothing that you can see playing different roles in your life throughout different phases or seasons." To find those Scandi-meets-maximalist vibes that Rivera loves, she looks to CB2 for classic yet modern furnishings. "The combination of timelessness and seasonality, a good mix of materials, and price points makes it the perfect [shopping] destination for any room in your home," she says. Read on for one maximalist's guide to the CB2 picks she's eyeing (and adding to her cart) this season.
"In today's WFH culture, I am finding myself constantly looking for pieces that can help elevate a home office vibe while keeping a strong design aesthetic. This chair has it all — style and comfort!"
Bruna Walnut Wood and Linen Pendant Light 
"I'm loving how this lamp is giving almost a vintage vibe. It'd be perfect above a big, dark dining table, like the one in our upstate house. It's my favorite piece of furniture in our home."
Dunn Rectangular Black Wood Dining Table
"Big dining tables are my jam: I love to host. This one feels clean and minimal yet unique at the same time."
"Boucle has a special place in my heart right now, and this bench is the perfect filler piece for those narrow areas you don't always know what to do with. This is the kind of furniture that makes a room look bigger because it is so smartly designed!"
Fitz Green Velvet Swivel Chair
"I do have an obsession for soothing shades of green. This is the perfect Art Deco armchair in a soft velvet green that will add warmth and texture to any room."
Notte Black Ceramic Table Lamp
"The best part about table lamps like this one is that they serve as one part art piece and one part lamp. A home isn't complete until you have enough lighting options to set the mood!"
Drift Reactive Green Dinnerware 
"Green has become a new favorite color of mine for all things interior. These plates feel minimalistic yet charismatic at the same time."
Round Cobalt Sun Shade with Base
"This sunshade is so chic, it's giving me Slim Aarons vibes. [Editor's note: Slim Aarons captured high society, aristocracy, authors, artists, and business icons with photography from 1916 to 2006.] Perfect for a poolside moment."
Babylon Black Marble Dining Table 
"I am loving this black marble table! Perfect as a side table, or as a smaller dinner table in a studio apartment."
Cody Round Matte Black Wall Mirror 
"I just purchased this for my new apartment. Love a good round-shaped mirror!"
Spazio Brown Marble Side Table
"I have a thing for side tables… After decorating a full house I learned how you truly can't have too many side tables."
Zepa Round Black Wood Coffee Table
"This coffee table is currently in my cart for the new apartment. I love how the legs give it a unique vibe, while still being clean and minimal."
"I love rattan! I wish I had a sunroom for this daybed. Add a little shearling throw and you are home."
"This is the perfect poolside chair for summer. I look forward to sipping margaritas all summer long."
This advertising content was produced in collaboration between Vox Creative and our sponsor, without involvement from Vox Media editorial staff.