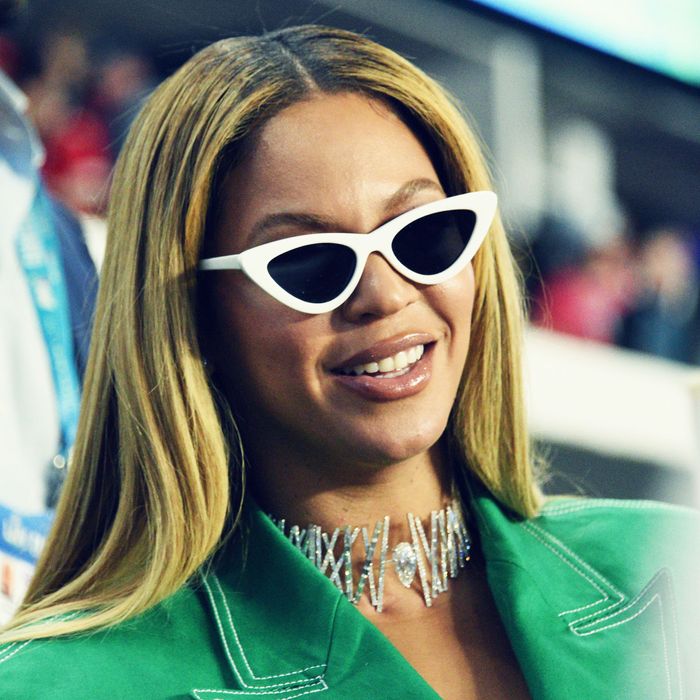 Photo: Michele Eve Sandberg/Shutterstock
Beyoncé is now officially the unofficial spokesperson of the Great Resignation. Well, she's still working, but she sees you and your burnout: At midnight Tuesday morning, she released "Break My Soul," an ode to house music and giving HR your two weeks' notice.
"Break My Soul" is the first single from Beyoncé's upcoming seventh studio album, act i RENAISSANCE, which she announced Thursday. Her last studio album came out two presidents ago, but she has not missed a beat because "Break My Soul" is giving big quit energy. If you don't believe me, allow me to point you to the lyrics "I just fell in love / and I just quit my job" or "Damn, they work me so damn hard / Work by nine / Then off past five." Is someone denying Beyoncé overtime pay?
There's also this refrain from legendary bounce icon Big Freedia, who last teamed up with Beyoncé on "Formation":
Release your anger

Release your mind

Release your job

Release the time

Release your trade

Release your stress

Release the love

Forget the rest
Hmmm, sounds like Beyoncé and Big Freedia are telling me to put some time on my boss's calendar? Or maybe, since she is still making music, Beyoncé is singing about quitting in a spiritual sense. Still, if you were considering packing it in at your nine-to-five, take this as a sign from God/Beyoncé to pull the trigger.
Whatever "Break My Soul" means to you and your work, I love hearing Beyoncé advocate for her rights as a laborer. Prince Harry would be proud.