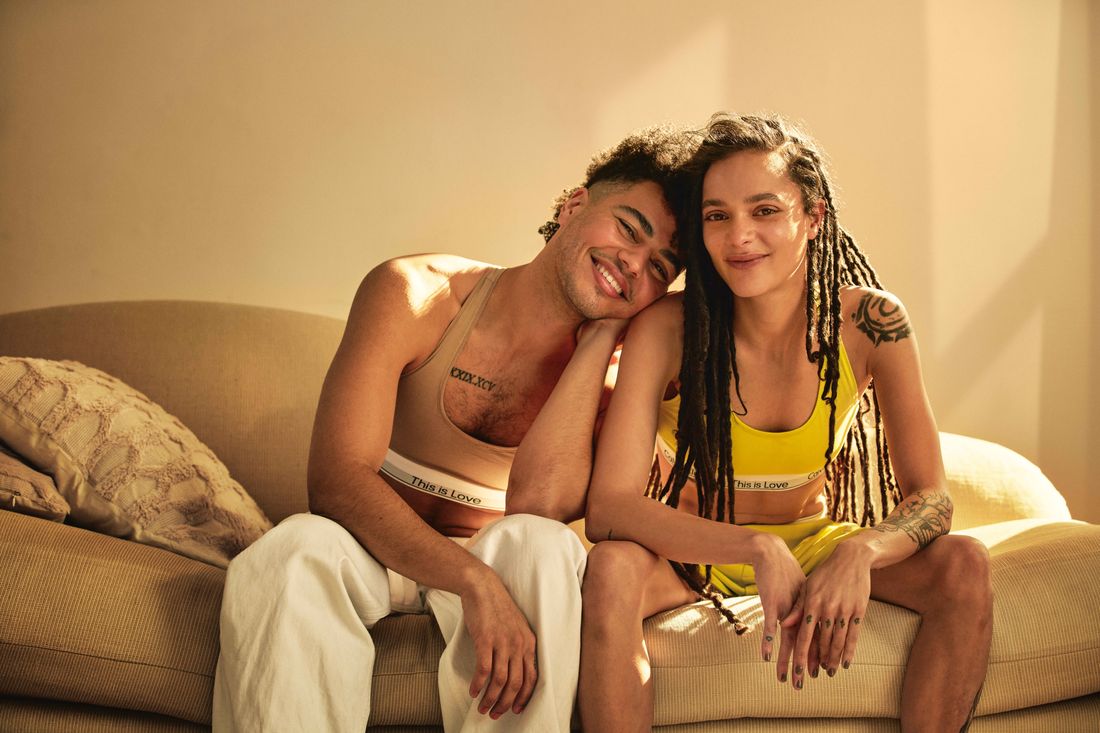 Photo: Courtesy of Calvin Klein
What does family mean to you? By Oxford standards, the noun means "a group of one or more parents and their children living together as a unit." But for some, it's their chosen family. However, that family is determined by a bond, a unique experience, or a trauma. Regardless of marriage or bloodline, nonbiological kinship bonds are deliberately chosen for mutual support and love, whether or not it's legally acknowledged. That's a strong kind of love — and everyone deserves to feel it.
Your chosen family is at the heart of Calvin Klein's "This is Love" campaign — a project celebrating what chosen families mean to the LGBTQIA+ community — captured by John Edmonds (an up and coming photographer with a focus on the representation of the queer community) in the style of a personal, family photo album. The intimate photos will feature LGBTQIA+ trailblazers, from filmmaker John Waters to actresses Mink Stole and Sasha Lane to members of The Trevor Project (the world's largest suicide prevention organization) and other tastemakers in the industry. Decked out in "This is Love" apparel from Calvin Klein, the cast was photographed with their loved ones at their side, showcasing intimacy, connections, and real unconditional, nontraditional love.
The collection spans underwear, apparel, swim and accessories and features colors inspired by the Progress Pride Flag. Within the collection is is the new Reimagined Heritage underwear collection, designed with an archive-inspired logo and fabrics with a combination of community colors, giving the nod to the intersectionality that exists throughout the vast spectrum of sexualities, identities, and journeys. The iconic Modern Cotton collection features the campaign tagline "This is Love" on the waistband of bralettes, bikinis and trunks — celebrating the beauty of pride in a limited edition rainbow color palette.
To date in 2022, Calvin Klein has committed $400,000 in support of NGOs fighting for LGBTQIA+ equality, advocacy, justice, and safety around the world. The mega-brand has partnered with The Trevor Project, ILGA Worldwide, PFLAG National and the Transgender Law Center to support their work in advancing education, safety, equity and more.
Discover the full collection at CalvinKlein.com.
This advertising content was produced in collaboration between Vox Creative and our sponsor, without involvement from Vox Media editorial staff.