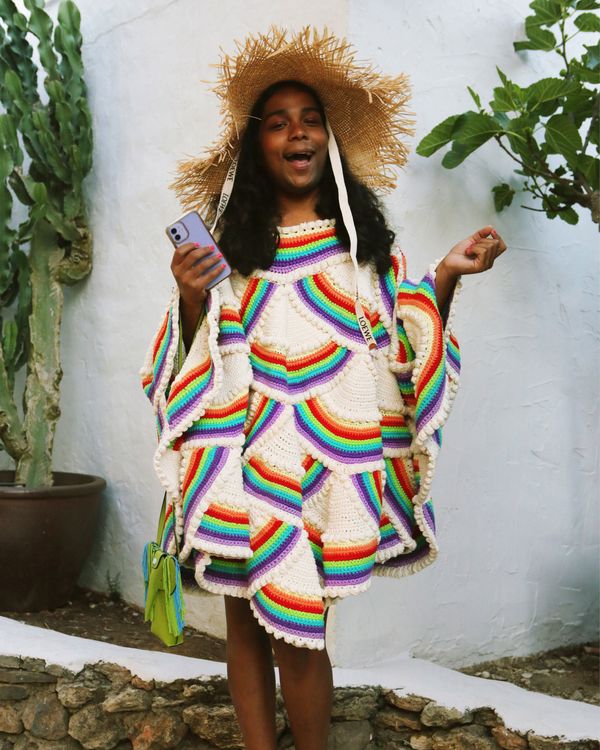 Devin Halbal, a.k.a. Hal Baddie.
Photo: Courtesy of Loewe
Armin Heinemann, the former owner of Paula's Ibiza, a bohemian store that became a hotspot in the '70s and '80s, can describe the area's style today in three words: sexy, glittery, luxury.
All were very much on display this weekend at Las Dalias, a space that began as a bar on the side of the road in 1954, then grew into a Saturdays-only hippie market in 1985, and on Friday night, the Spanish luxury brand Loewe took over for one big shopping party. Late-night host Ziwe was there wearing — you guessed it — a glittery pink skirt, along with models, influencers, and other sexy, glittery people like Jeanne Cadieu (who happens to be dating another sexy person: Jake Gyllenhaal); Gray Sorrenti; Richie Shazam; Parker Kit Hill; Anok Yai; Japanese YouTuber Kemio; and TikTok star Devin Halbal, also known as Hal Baddie, whose positive energy was very much suited for the surroundings. Stalls included Loewe wares but also local vendors, plus Island Witch Crafts doled out some island magic.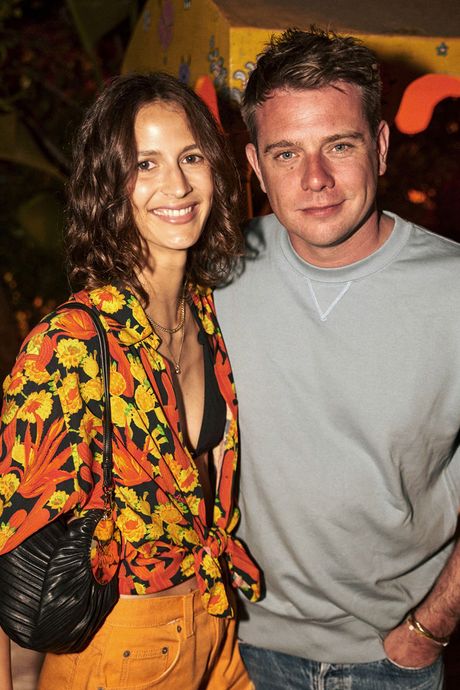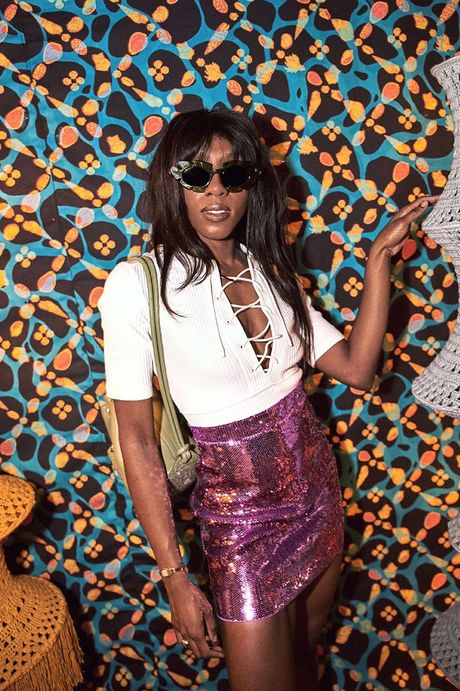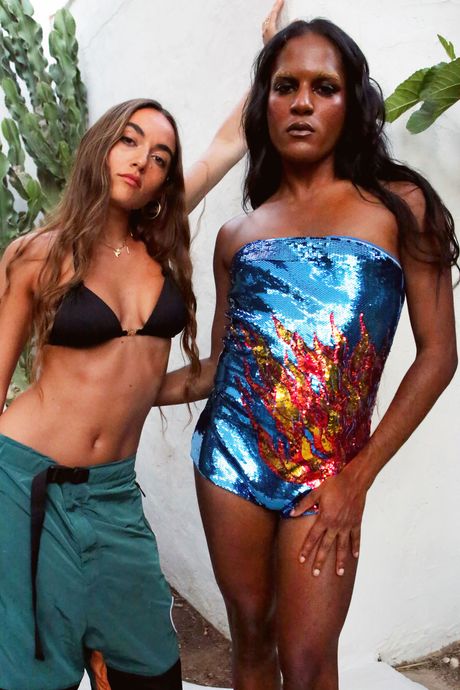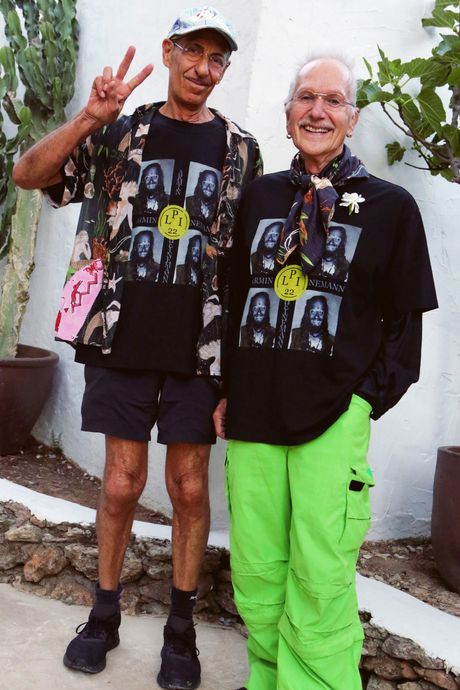 Loewe creative director Jonathan Anderson grew up vacationing in Ibiza, and was familiar with Heinemann's legendary store, which was known for its groovy, floral garments and drew customers including Freddie Mercury, Boy George, and designer Jean Paul Gaultier, among others. The store closed in the late '90s, (it's named after Heinemann's daughter, Paula), but in 2016, Loewe reached out about reviving it as part of a yearly, co-branded capsule collection called Loewe Paula's Ibiza, which includes womenswear, menswear, and accessories. It's all very much an ode to the original — this season with psychedelic prints of cacti, colorful woven beach baskets, and platform glitter jelly sandals. Heinemann himself wore an L.P.I. T-shirt with his own face on it on Friday night, along with some bright-green neon pants. Although many guests wore items from the same collection, each put their own unique spin on it, whether that meant wearing a crop top with low-cut shorts, or a bathing suit as a top, or layering multiple neon mesh shirts.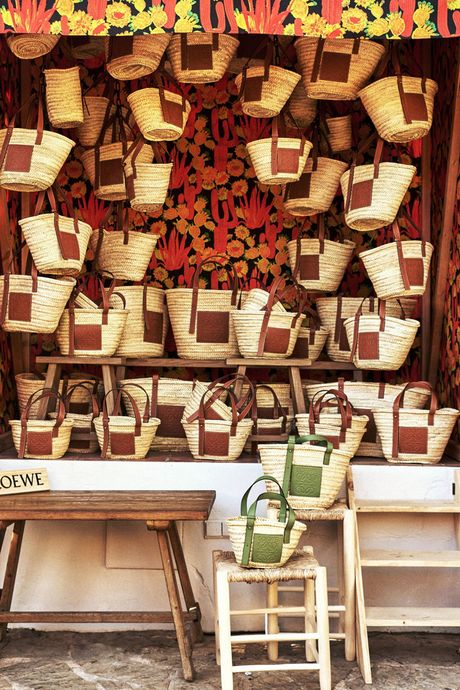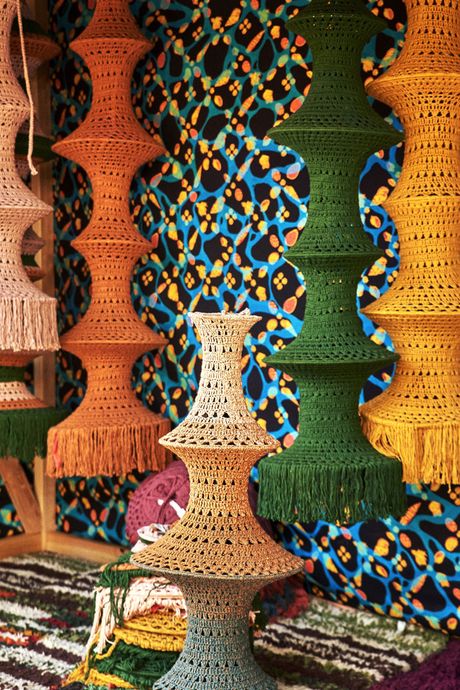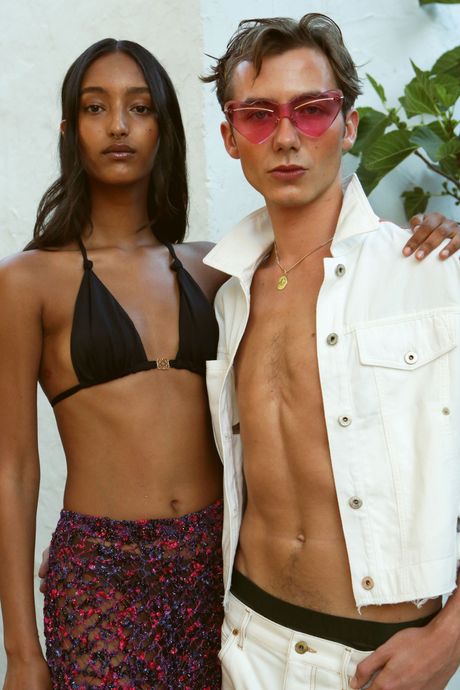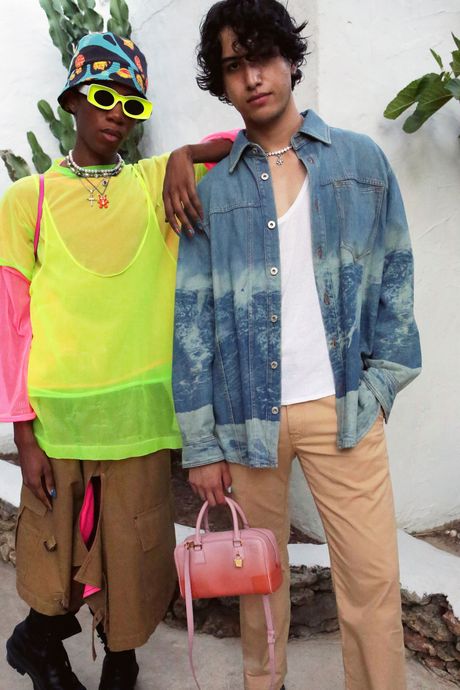 A lot has changed since Heinemann first came to in Ibiza in 1972. "Any arrival of a big boat was a social event," he recalls. Now, 400-something people packed into Las Dalias, with guests flying in from all over the world for the weekend. DJ Kindness kicked things off on Friday, followed by Romy Madley Croft of the XX, who opened Club Loewe — a special, one-night-only private space next to the market — at around midnight. On Saturday, the brand held another private event at the Six Senses Hotel on the island, which included dinner and more dancing. In true Ibiza fashion, both events ended as the sun came up.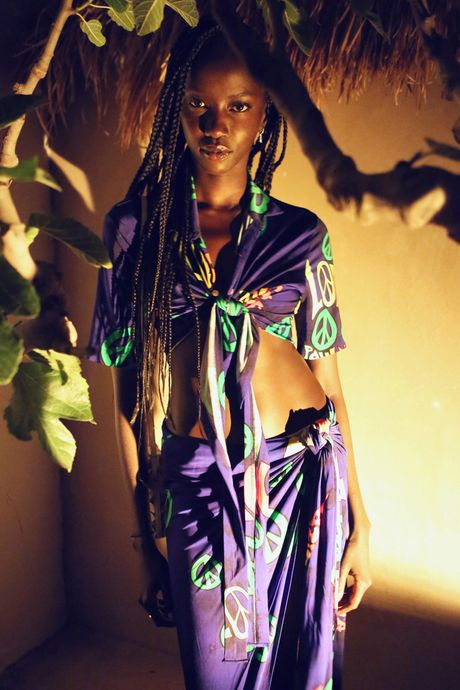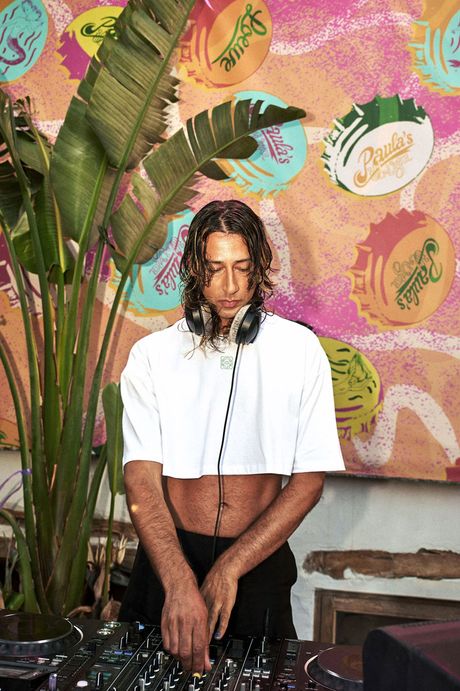 Psst! The Cut and New York Magazine are conducting a survey about dating. We want to know all about your swipes, IRL hookups, bad dates, and everything in between. Interested? Click here.