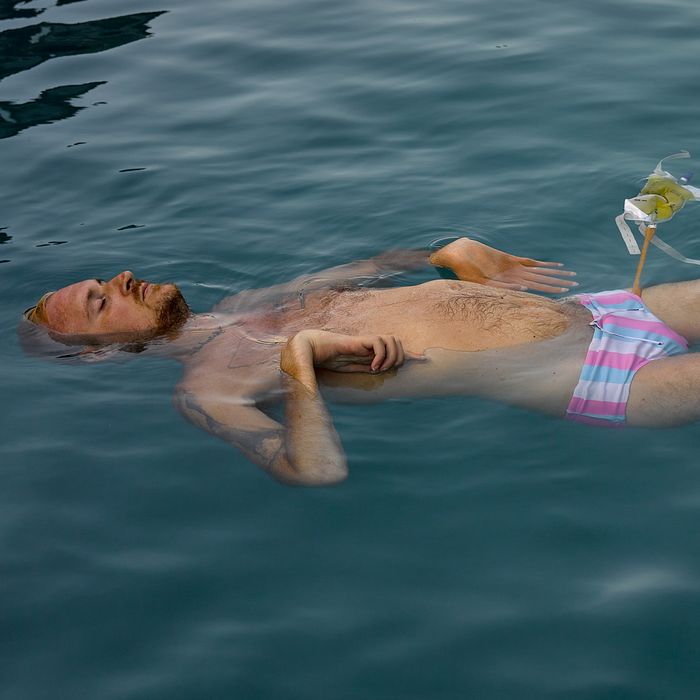 Photo: Robert Andy Coombs
This trip was my introduction to Fire Island. I've been wanting to come here for years now to make work, and to be part of the island's gay legacy, and was finally able to as part of an artist residency with BOFFO. It feels so good actually being here and seeing all the sites and the traditions. It's so beautiful: It smells so good; it smells so fresh. It really reminds me of where I grew up, in the Upper Peninsula of Michigan — in the middle of nowhere. And it's so friendly. Everyone says hi to one another as they're walking down the boardwalk.
I'm showing my perspective as a wheelchair user in a space that is plugged, historically, as being for able-bodied people and what that looks like from my point of view. I hope I can leave a lasting legacy of trying to make Fire Island more accessible. There are still things that aren't: the Meat Rack and the beach, and trying to get to some of the parties in Cherry Grove, because of the water taxis. I think that's something most people don't think about until someone like me gets here.
I wanted to get a picture of myself with my camera and the staircase in the background, which stands in for all the stairs that are on Fire Island. It's been difficult for me to get the full experience here. I learned pretty quickly that it's not the easiest place to get around, just because there's a lot of muddy parts, some sandy parts, and my own wheelchair doesn't go through that well — it's very heavy and has narrow wheels. But the residency bought a wheelchair for me because they wanted to make sure I could access the beach.
For house parties and stuff, we have had to find certain hosts for dinners and brunches who have accessible houses. There are quite a few newer houses with ramps built into them. I think people are finally realizing that if they're going to live here for a long time, they're not going to want to walk up steps when they're older.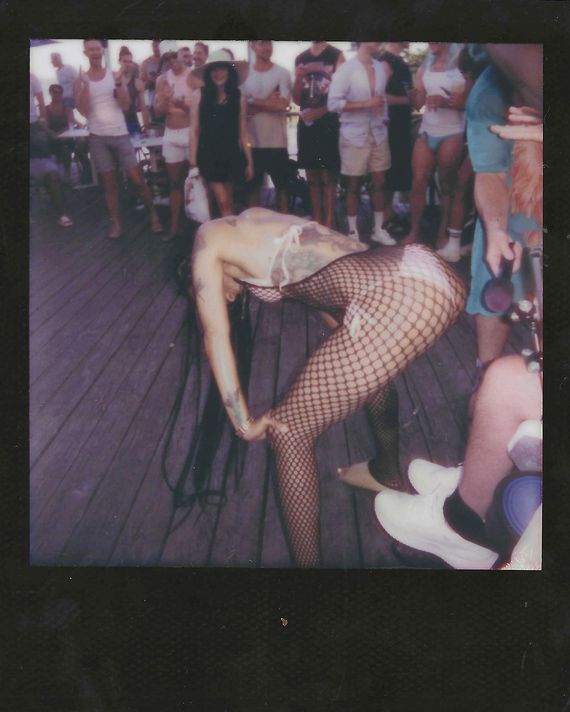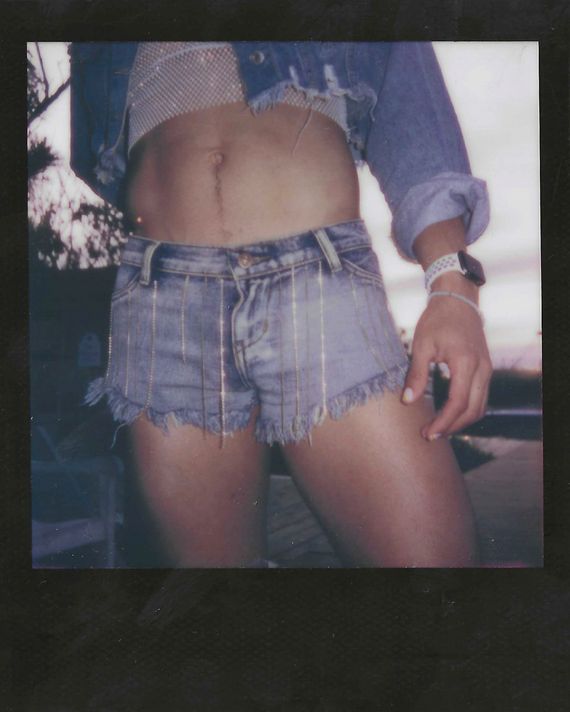 Bubbles is one of the main drag queens here, and she does bingo and hosts a bunch of different events on the island: Tuesday nights at Low Tea, where she hosts a drag competition; on Wednesday, she hosts bingo; and on Sundays, she has the show-tunes party. We just really enjoyed each other.
I love the water. I grew up swimming every summer and was a swimmer in high school, before my accident. I love to go swimming whenever I can. My body floats, so I love lying there and relaxing. It's such an amazing feeling to feel weightless and to have no pressure on any parts of your body.
This was the first time me and my friend were sharing a bed. He's very close to me and means a lot to me. We'd just woken up, and I thought it was just kind of a beautiful shot. For this particular image, the flash didn't go off, so it was a slower shutter speed.
This image shows a big part of having a physical disability — specifically people who have a spinal-cord injury and wheelchair users like me who aren't ambulatory and can't access a bathroom by themselves. It really showcases the convenience of having an indwelling catheter and being able to pee wherever I need to. But I'm also photographing it in a way that's really beautiful.
I recently became friends with the visual artist Chella Man. We have a show coming up called "Pure Joy" at the 1969 Gallery in Tribeca. He is a deaf trans man, so he is curating a show with all disabled artists. He found my work a few months ago when he was putting together a roster, and I invited him out to the island.
The deer kind of roam freely around the island, and they're pretty used to the people. It reminds me of my hometown, where the deer roam everywhere and people feed them, so they get quite tame. I think in my work, I tend to lack that sense of nature, and I want to experiment more with what I'm photographing and showcasing the island for what it's worth and what's here.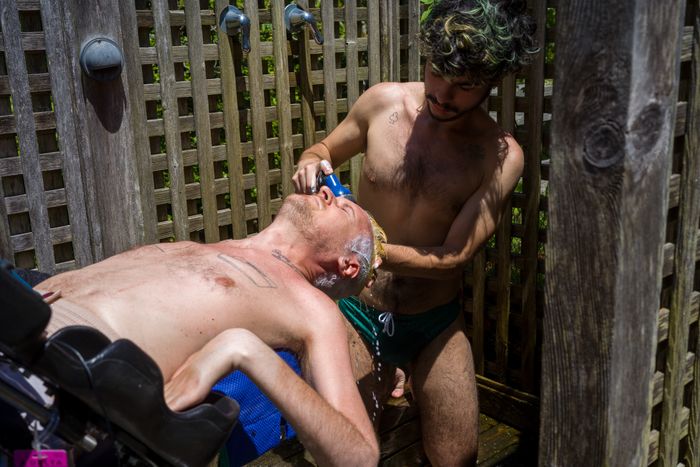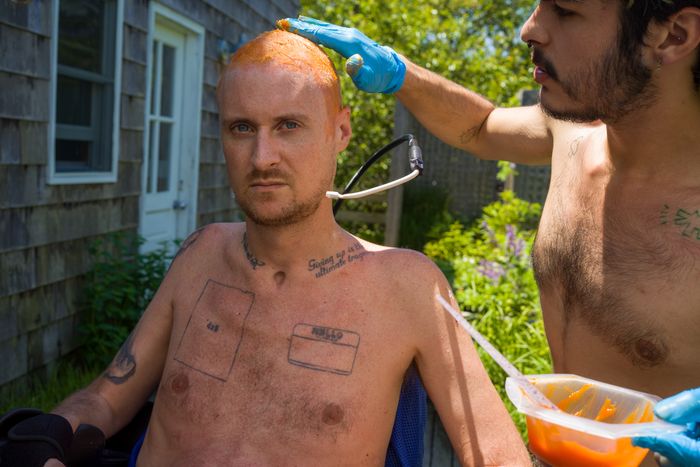 I just colored my hair. I wanted to do a strawberry-blond moment. My niece and nephews are all redheads, so I wanted to see how I would look with it. There's no better time than this trip, when I'm free to look how I want and express myself as I choose to.