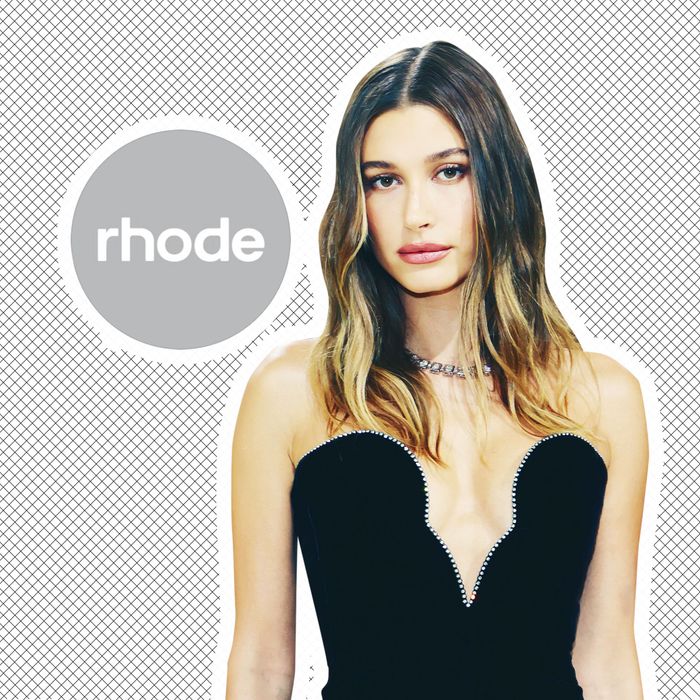 Photo-Illustration: by The Cut; Photos: Getty Images
Before there was Skims, there was Kimono; before there was Kylie (Jenner) there was Kylie (Minogue), who swiftly blocked Jenner's claim to their famous first name in court; and before there was Rhode, there was RHODE. Why is it so hard for celebrities to trademark names?
This brings us to the latest legal controversy: Today, RHODE, an L.A.-based clothing brand founded in 2014 by Purna Khatau and Phoebe Vickers, filed a lawsuit against Hailey Bieber. "We didn't want to file this lawsuit, but we had to in order to protect our business," the pair wrote in a statement with their legal counsel, Lisa Simpson.
Bieber, née Hailey Rhode Baldwin, launched her skin-care line, Rhode — a five-piece collection of products housed in gray recycled tubes — last week and chose to use her middle name as the brand name. Her line has been teased for months, and RHODE's legal team claims that "despite knowing of Rhode and its prior rights," she still used the name. "Ms. Bieber tried to buy the RHODE mark from Rhode four years ago," they claim. (Bieber hasn't yet responded to the Cut's request for comment.)
According to the statement, the founders are asking Bieber to change the brand name to clear up any confusion. "It clearly means a lot to her," they wrote, "but the brand RHODE is everything we have worked hard to achieve, and her using our name is hurting our company, our employees, our customers, and our partners." They note that Bieber had also expressed interest in a clothing line and attempted to trademark the name for that as well: "We welcome competition — we just don't want competitors using our name."