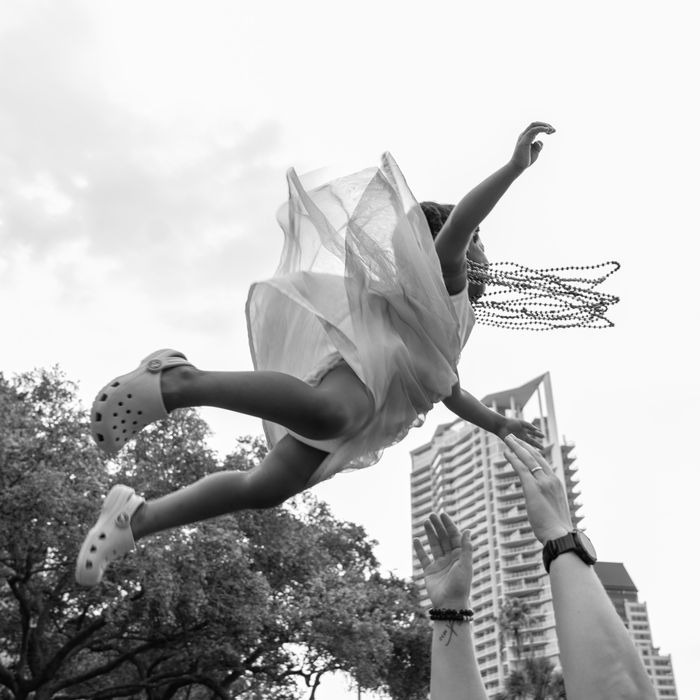 It's nearly one in the afternoon on Saturday, and I already notice the sweat pooling on my knees after being outside for, oh, five minutes. Climbing into a rideshare and feeling feral, I've resigned myself to the sweat to come — a daily lament in Florida summers — when a familiar voice cuts through. The driver's playing RuPaul. "Are you going to Pride?" I ask Kenneth. He says no — he has to work today — but in the last parade, he was on a float for a well-known local gay resort that no longer exists.
For its pandemic return, St. Pete Pride is celebrating 20 years. With public support from just one City Council member, the first Pride here came days after the U.S. Supreme Court's 2003 ruling in Lawrence v. Texas, which found states' sodomy laws were unconstitutional in criminalizing gay sex. That momentous decision was welcomed by about 10,000 people gathered among the bungalows and storefronts of the gayborhood.
Now with full city backing, this St. Pete Pride expected 300,000 people — more than the city's population. Even so, it's a depressing cycle for the parade to land the day after the fall of Roe v. Wade and Justice Clarence Thomas's "correct the error" quip for Lawrence and Obergefell v. Hodges. If justices one day overturn those rulings, Florida would revert to the sodomy and same-sex marriage bans that lawmakers have refused to repeal.
It's not that threats to the LGBTQ+ community are next. Abortion is still legal here, but the loss of bodily autonomy and reproductive rights impact cis queer women, trans men, and some non-binary people — for many on the margins, the rights hardly existed. And when the state surgeon general misleadingly attacks trans health care, when the governor muses about drag shows being child endangerment as his spokeswoman fuels "groomer" rhetoric to make 1950s-era homophobic lawmakers proud, and when legislators inflict the infamous "Don't Say Gay" (or trans) law on schools, the threat is now.
"I'm in a protest type of mood and mindset," Deshawn Audain, 26, tells me as the parade gets underway. Several other attendees and marchers are too — it's hard to miss signs like "Abort the Court." A smiling grand marshal holds up a simple message drawing cheers: "I'm proud of my abortion."
"There are so many bad things in the world," says Delores Van-Cartier, 44. But people didn't get gussied up to merely mourn. "In this moment, it does not matter," the newly crowned Miss St. Pete Pride adds. She doesn't mean to ignore reality and not fight but rather take the chance on joy when you can. It's an exercise practiced daily in Florida, though many people are quick to tell me how free they feel in St. Pete.
Seagulls and pelicans swoop among docked boats at the downtown waterfront, a barely there breeze and clouds offer some reprieve from a ruthless sun. The crowd buzzes with clacking fans as a distant DJ blasts, of all songs, Don't Stop Believin'.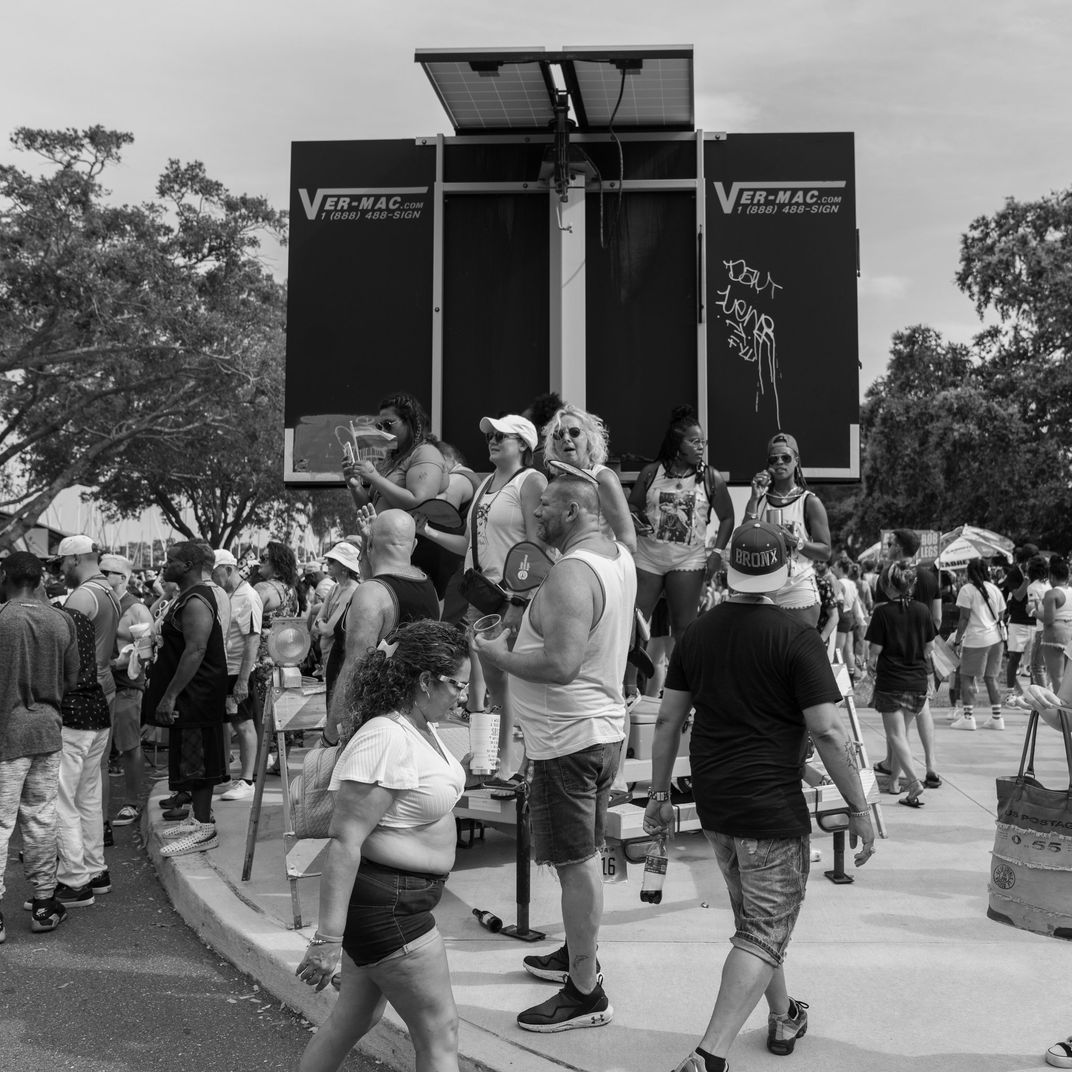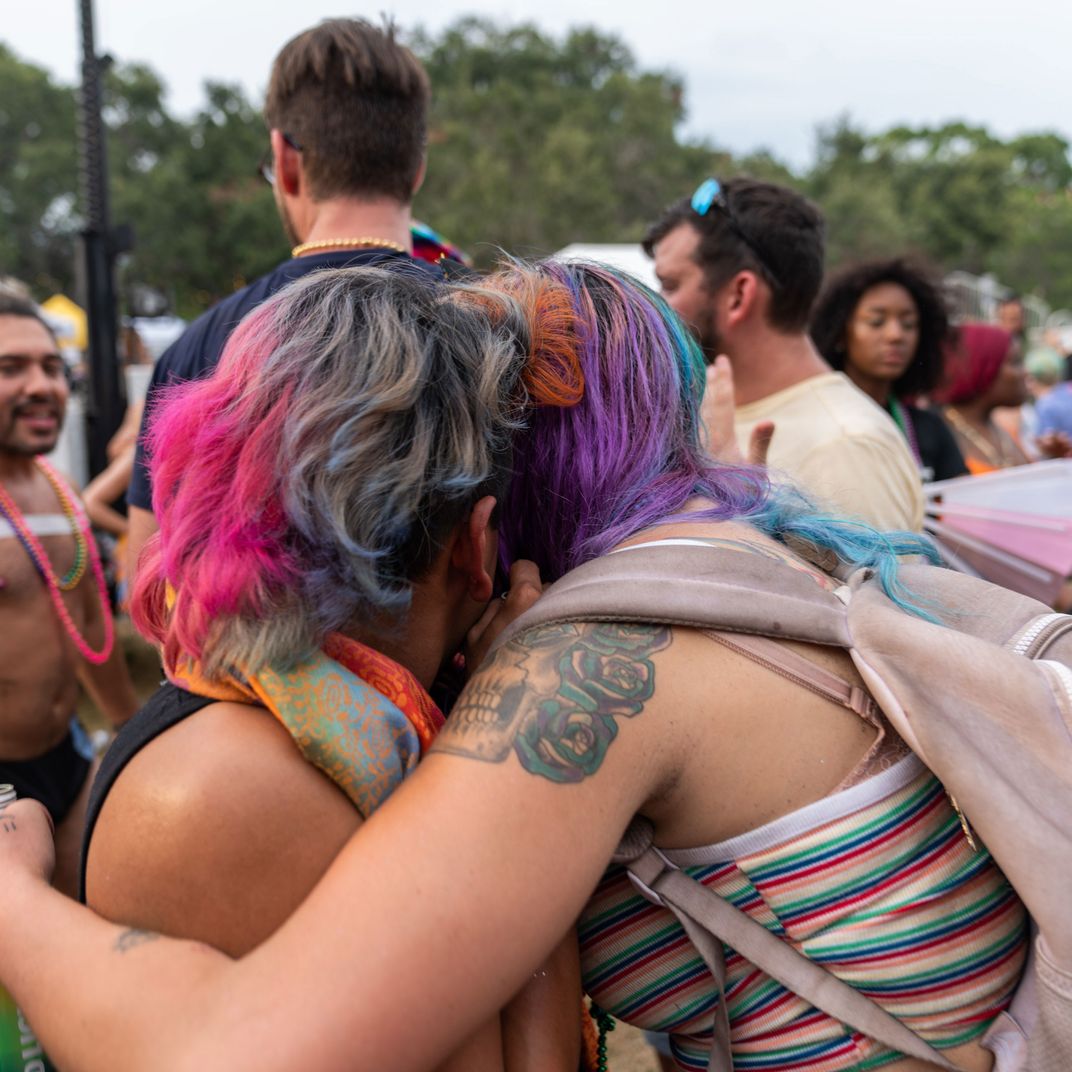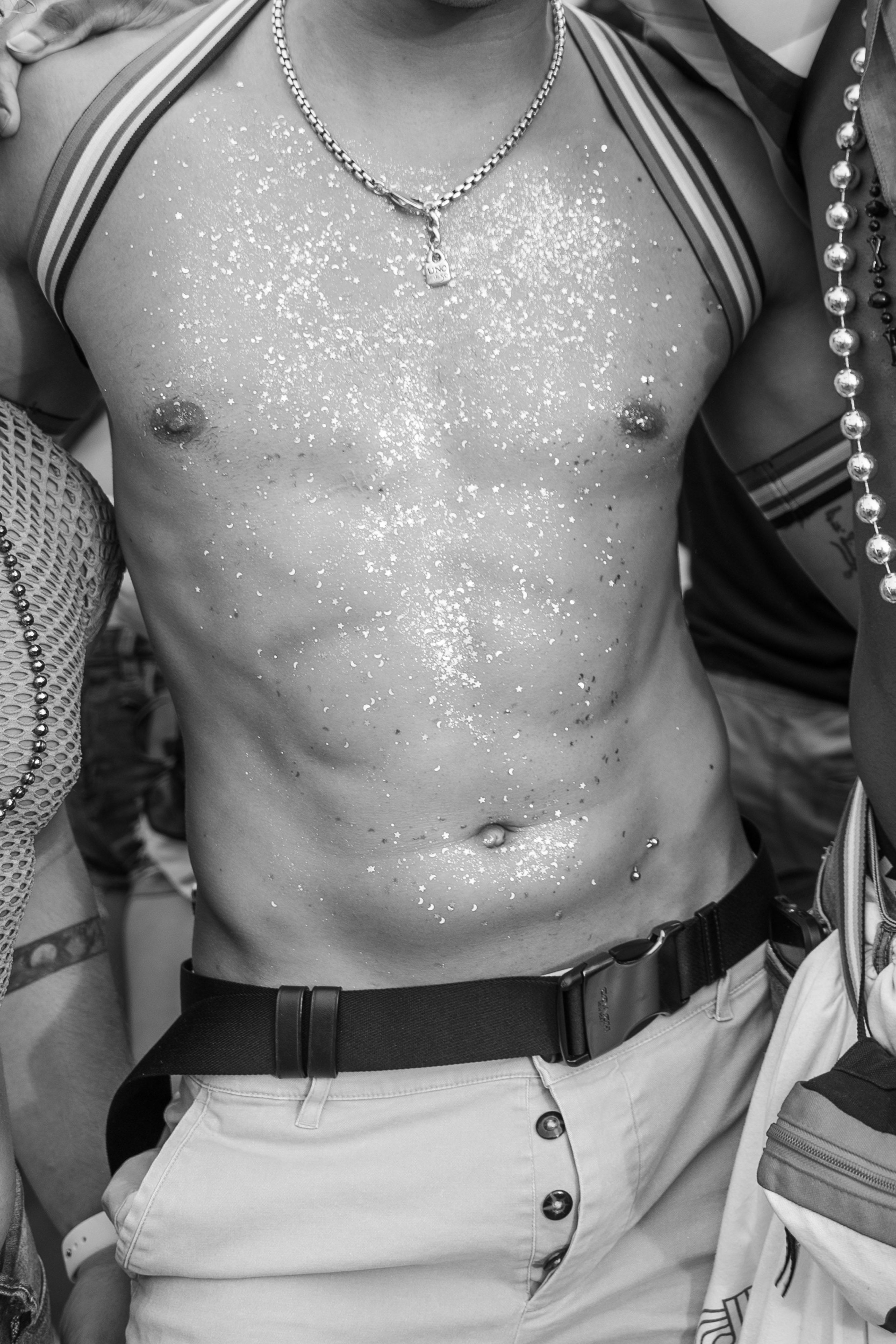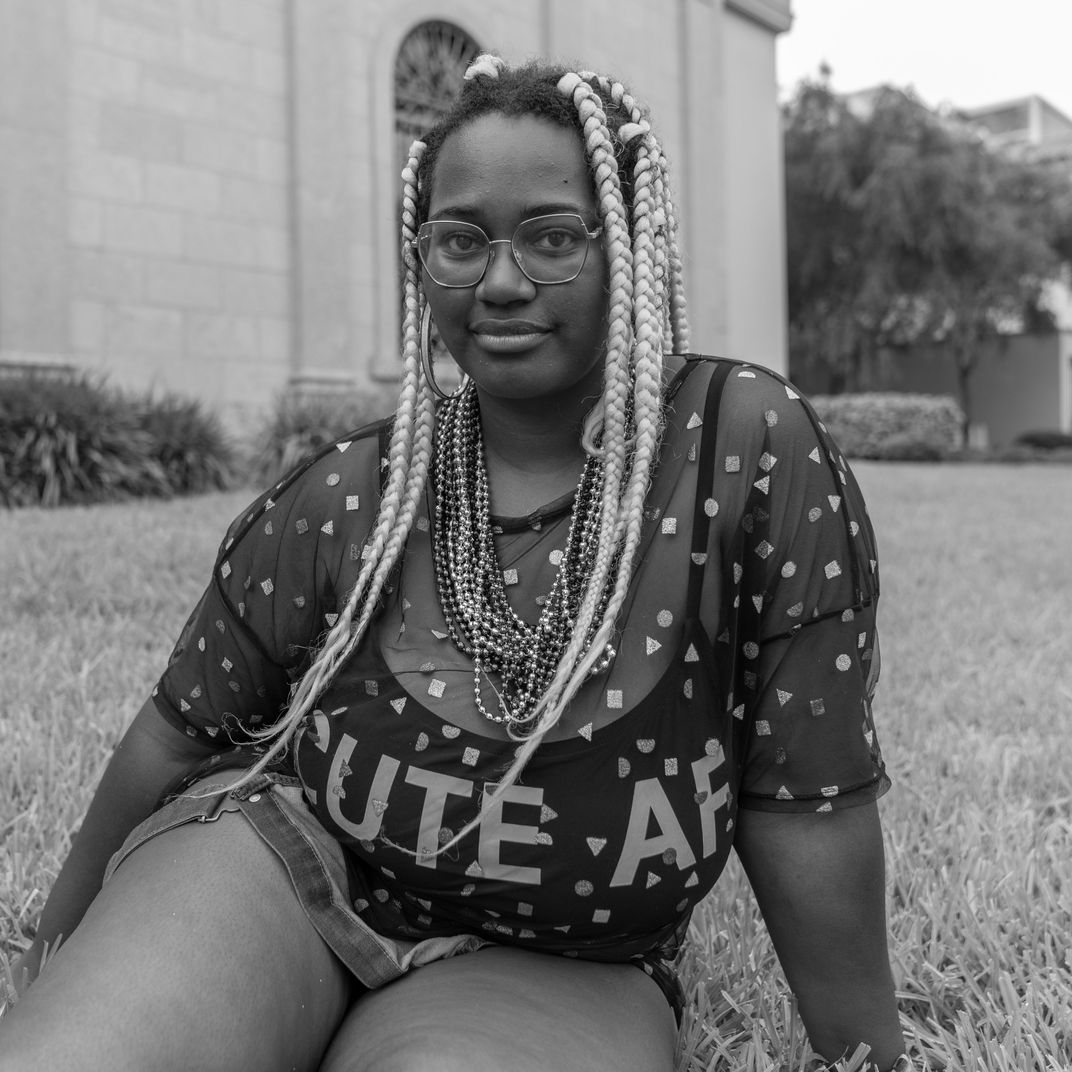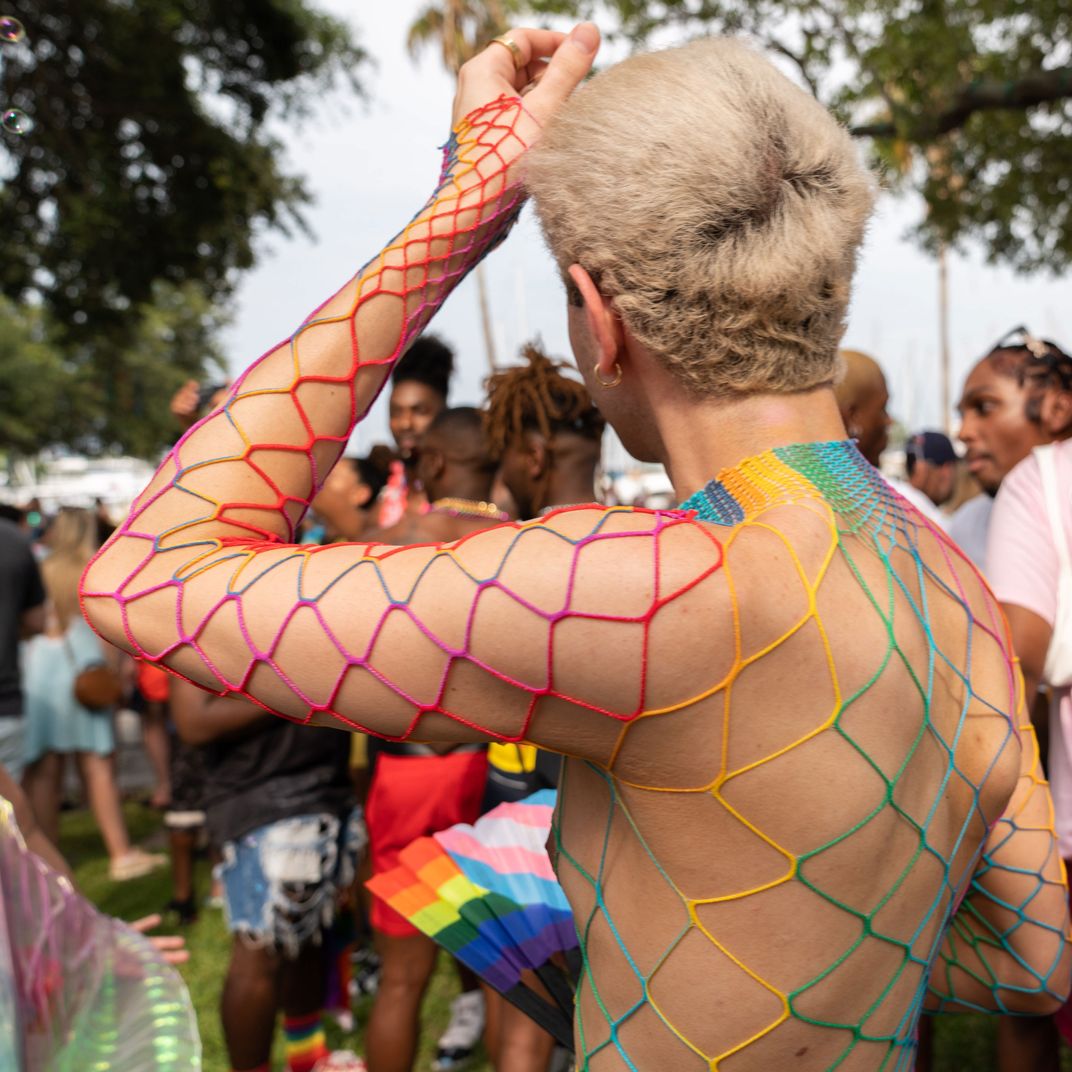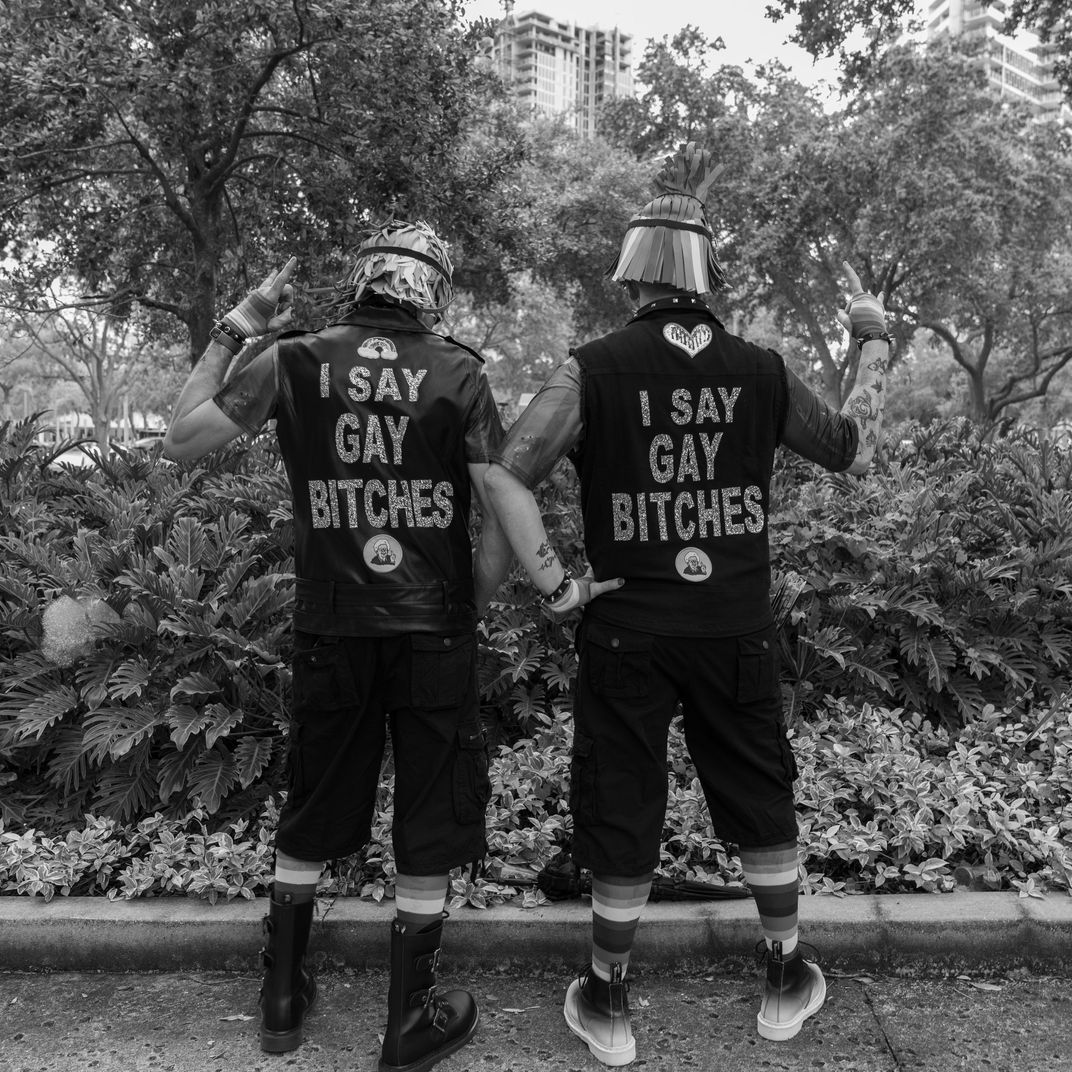 If you look in any direction, you'll notice parents with strollers passing teens cloaked in just about every community flag squeezing past beefy men in short shorts making way for gorgeous goth girls. People stretch on the patches of grass that aren't fenced off, climb big beloved banyan trees, sit atop street electrical boxes. Downtown doesn't have the soul of the gayborhood where Pride was born, but for today, it's a queer paradise. Not even sweat stains can detract from everyone's beauty. "Seeing how proud people are," says Maliya, 19, "they're dressing how they want and not feeling judged. I love it."
Still, that outside world leaks in. Uniformed cops are everywhere, and rainbow capitalism is just as inescapable — floats fling freebies from medical-weed bucket hats to bank Pride flags. A few white men with hats and signs bearing the name of their Evangelical outreach post up near a parade barrier. One mutters about damnation as he's drowned out by chants of "Hey, hey, ho, ho! These homophobes have got to go!" Two young women take a silent approach, passionately kissing. Other couples respond in kind. Then a twink in a tank steps up, encouraging the crowd to come forward to drown out the hate with love. Glitter flies.