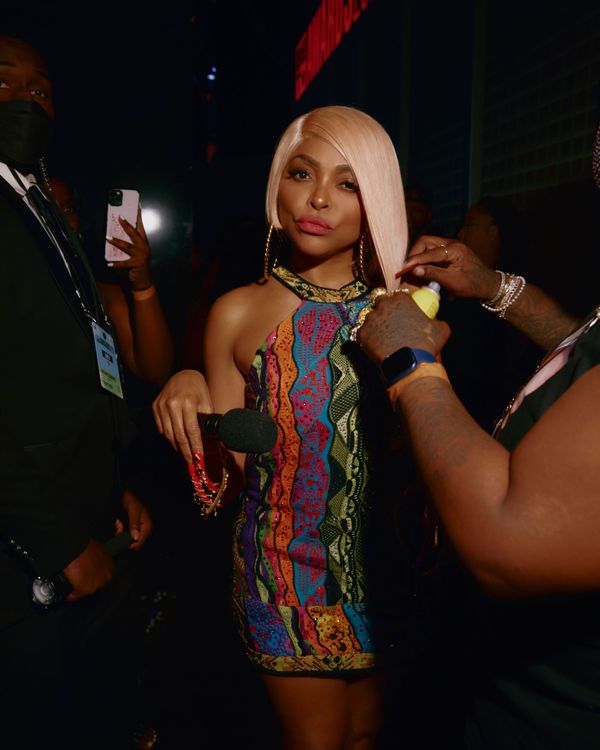 If you were trying to count Taraji P. Henson's outfit changes at Sunday night's BET Awards, don't bother. Even Henson doesn't remember exactly how many outfits she had onstage, and that's not including the corset and YSL net dress she wore to Diddy's after-party. (The official count is 14.) Every look came with new hair and nails — Henson has her own home salon, so if you thought she wasn't going to use this chance to turn out upwards of ten wigs, think again.
It was a packed night — Brandy and Jack Harlow teamed up to put their beef to rest, Lizzo performed dressed like a golden disco ball, and Mariah Carey made a surprise appearance that Henson says even she didn't see coming. It is not easy to host an awards show days after a shattering Supreme Court decision, but thanks to Henson and her many outfits, the night felt like a chance to feel joy for the first time that weekend.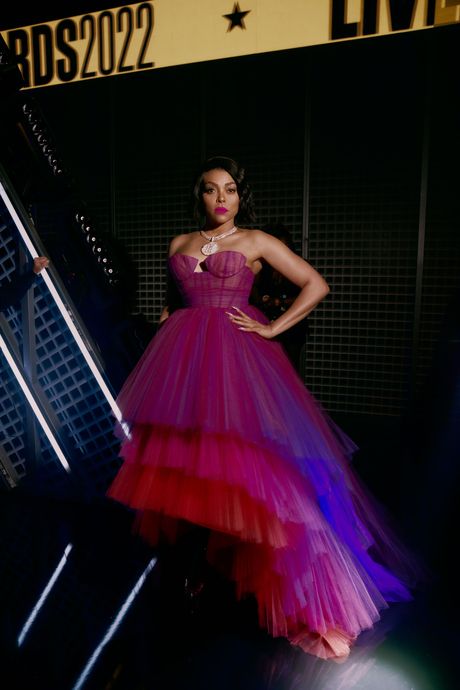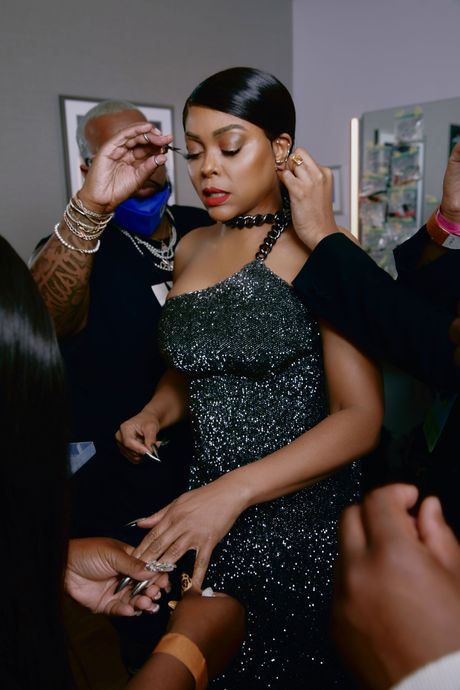 When we called her Monday afternoon, she was icing her feet and getting ready to fly back to Atlanta.
How the hell did you swing all of those outfit changes?
A lot of times I didn't make it to the dressing room, I was right on the side of the stage with a bunch of people covering me up. You gotta make it happen.
The hair was all wigs, and the nails were press-on, so my nail tech had everything prepared ahead of time. I was so impressed with the auntie nails. The artwork on those was amazing. She had my name spelled out with hardware. There were earrings and rings on them, jewels, crystals, denim. There were also Coogi patterns on them because I was wearing a Coogi sweater dress. That whole look was just different, you know? It was the culture. I have a salon and I love doing my own nails, but I've never done anything like that before. That was orgasmic to me.
How did hosting this year feel different than last?
Grander, probably because of all the surprises. When I spoke to Brandy, she couldn't tell me what she was doing. She was, like, "I'm doing something really important, but I can't say anything." She blew my wig back coming out with Jack Harlow. And no one saw Mariah Carey coming.
You and a few other presenters talked about Friday's SCOTUS ruling during the night. What it was like to process Friday's news while prepping for the night?
We had to address it. It affects us all. I mean, what show are we putting on? Who are we trying to reach if we're not talking about what's really happening in the world? As an artist I kind of feel obligated — like it's what I should do. People look to us, because we have a voice and we have a microphone, to kind of be their voice. And I care. So we knew we wanted to make a statement.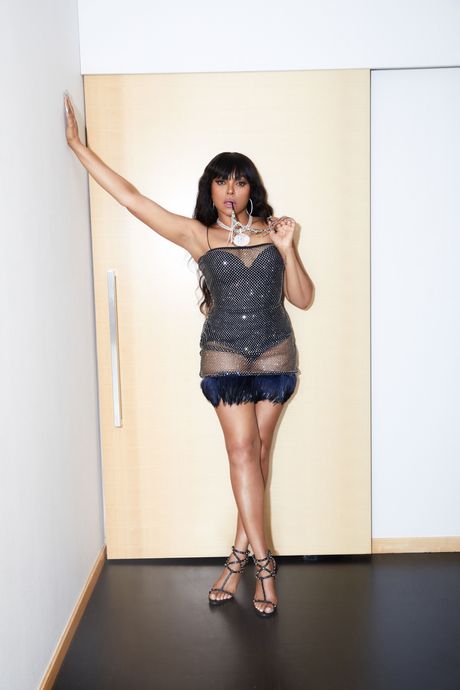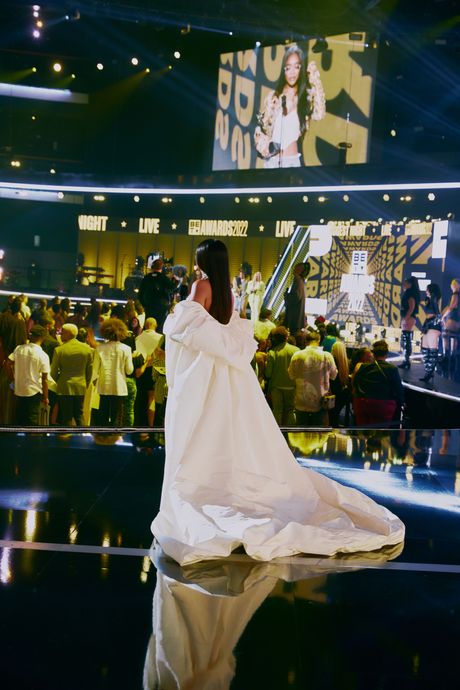 Even before Friday's decision came out, you mentioned on People's podcast you're considering living abroad. Are you even more serious about that now?
Yeah, 'cause … I don't know about this place anymore. What's to come? They take that away, what's next? I'm hoping Spain, Italy, or the South of France. They all seem like neutral zones where I can be Black and it's not a problem or a threat.
You also mentioned you're planning a vacation with Mary J. Blige. What's your dream destination for a girls' trip?
A yacht in the Mediterranean sea.
That's how you can spend all your time if you end up in Europe.
That part.