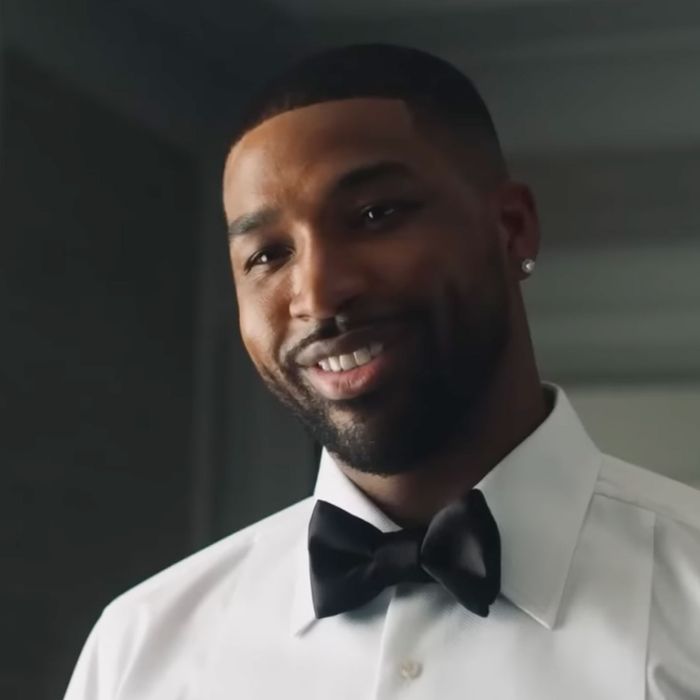 Well, Drake has one solution for your summer-wedding fatigue. His new music video for "Falling Back" spends nearly ten minutes exploring the premise: What if Drake married 23 women at once? His polygamous fantasies don't exactly come as a surprise considering that his last album cover featured 12 pregnant women emojis. And you have to admit, it actually does seem like a rational solution for Drake's famously large Birkin collection.
If you want to see Drake do 23 different secret handshakes with each of his brides, you can watch for yourself:
In order to execute his vision of marital bliss, Drake roped in a man famous for his tortured relationship with monogamy: Tristan Thompson. The same week that The Kardashians' season finale reminded us all that Thompson fathered a child with fitness model Maralee Nichols while he and Khloé were reuniting (which is far from the first publicly known instance of him cheating), Thompson apparently thought it was a good idea to winkingly endorse polygamy. He spends the first 30 seconds of the video hyping Drake up before the rapper joins his long line of fiancées at the altar.
Congratulations to these two terminally horny men on their brand synergy. Maybe next time they should invite Nick Cannon?
Psst! The Cut and New York Magazine are conducting a survey about dating. We want to know all about your swipes, IRL hookups, bad dates, and everything in between. Interested? Click here.