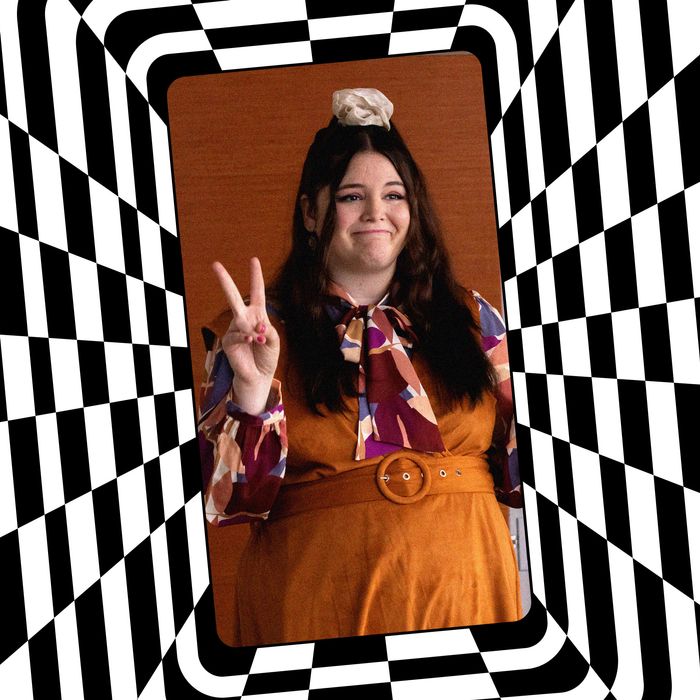 Photo-Illustration: by The Cut; Photo: HBO
Today, I am announcing my official retirement from trying to have "main-character energy." I no longer wish to have a Hot Girl Summer or be the leading character in this movie called life. I have found my new calling, courtesy of @lolaokola on TikTok, and it is having a "side-character" summer.
As Lola (@lolaokola) succinctly describes in her video, "The vibe is 'beloved side character with great outfits and funny one-liners.'" A low-key and attainable aesthetic for everyone! No more documenting our multi-step skin-care routines or working toward the best versions of ourselves. There shall be no "work" this summer. "I will not undergo any character development nor will I grow as a person," Lola continues. "I'm here to be funny and sexy." The seven most beautiful words in the English language.
"In a world full of Incredibles, I strive to be Edna Mode," one comment reads. Gorgeous! Cross-stitch it on a pillow! Another calls it having "Judy Greer energy," which is the highest compliment one can give. My personal favorite comment declares this our collective "single-dimensional summer." I couldn't have said it better myself.
I do not long to be the hero, made to save the day and show personal growth. I wish to be Cousin Greg in season one of Succession, confused and simply present. I want to be Jenny Slate's Tammy from Bob's Burgers, an obnoxious cool girl who farts when she laughs. Let me be Jimmy Buffett in Jurassic World, double-fisting margaritas while running away from a flock of pterosaurs. Or even Milo Sparks, Gossip Girl's precocious-child-in-residence who is equal parts spooky, meddlesome, powerful, and elusive. Of course, peak "side-character" energy is Meg Stalter's Kayla in Hacks, perfect in her unabashed stupidity. Rise and grind? No! Lie still and be hot!
I have spent many years working on myself, taking care of my mental health, trying to stay informed and active. This summer, I say … enough! It is time I am given occasional attention and no responsibilities. Is there anything so freeing as being a peripheral character in someone else's story? To live a life where your only obligations are having a distinct hairstyle and responding to anything the protagonist says with, "That's wild"? Let us all be Stanford Blatch in Sex and the City, Miranda on Lizzie McGuire, Emily Blunt in The Devil Wears Prada.
Lest you exhaust your sexy side-character brain, here are some ideas starts for the one (1) personality trait we will each be allotted this summer:
Piña coladas by the pool. Very Sharpay Evans from High School Musical in her collegiate years.
Staying inside. What are you doing in there? Who knows! But anytime someone asks if you want to grab happy hour drinks on a patio or, I don't know, go camping, you can respond with something like, "Haha, no thanks! I'll be wherever the air conditioning is."
Hats: During Side-Character Summer, accessories and personalities are interchangeable.
Sweaty but leaning into it. It's hard work, but somebody's gotta do it.
"C'mon, guys. Let's dance!" A phrase that's applicable in any and all situations. Need to diffuse an argument? Get the party started? Liven up an awkward therapy session? Nothing says "side-character energy" like encouraging everyone to get up and shake their ass.
After all, it is rarely the star who is said to steal the show. It's the sidekick, the best friend, the coworker who is not very good at their job but at least everything they say is unpredictable. It's the fun, flirty, and inconsequential side character, baby. And, while I have you, I would like to petition for next year's summer to have "celebrity cameo energy" — everyone applauds when you walk into the room, you wink at the camera, collect your check, and leave.
Psst! The Cut and New York Magazine are conducting a survey about dating. We want to know all about your swipes, IRL hookups, bad dates, and everything in between. Interested? Click here.