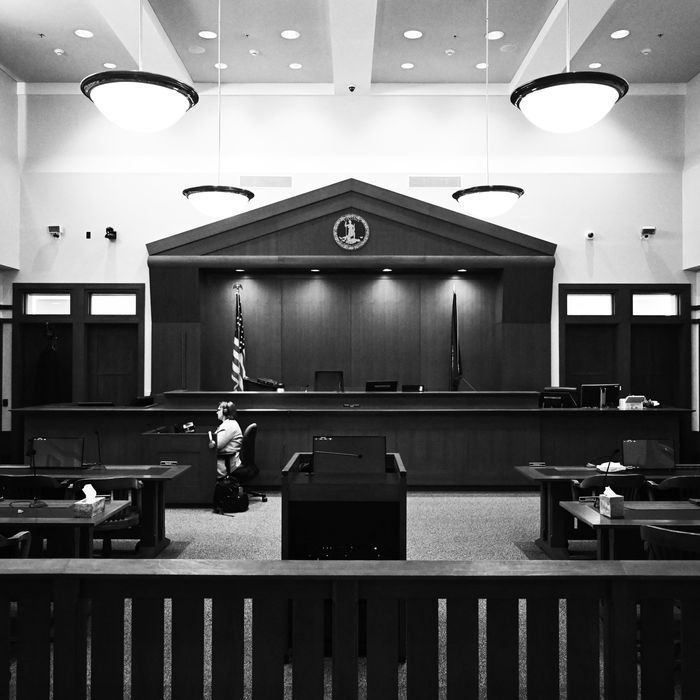 Photo: JIM WATSON/POOL/AFP via Getty Images
On Wednesday, the jury in Amber Heard and Johnny Depp's six-week-long defamation trial read out its verdict. Jurors found Heard's 2018 op-ed for the Washington Post, in which she talked about becoming "a public figure representing domestic abuse," to be defamatory, and awarded Depp more than $10 million in damages. They also awarded $2 million of damages to Heard, finding that Depp's attorney had defamed Amber by calling her accusations a hoax.
Many survivors of abuse found the trial, which became a widely watched cultural spectacle, a painful reminder of their own experiences, and the verdict is no exception. Advocates have already expressed concern for the impact this trial could have on abuse victims, who are reportedly already pulling out of court cases against their abusers because of Wednesday's decision.
With that in mind, here are some organizations you can donate to if you want to help domestic-abuse survivors right now.
.

National Coalition Against Domestic Violence
The National Coalition Against Domestic Violence, a grassroots nonprofit based in Colorado, advocates for legislation that supports and prevents domestic violence. It also runs a series of webinars to help domestic-violence victims support themselves and their children financially. And it accepts electronics donations, which it refurbishes and sells through a partnership. You can also sign up to volunteer virtually.
The NCADV has a handy guide to local state coalitions supporting domestic-violence victims, many of which accept financial donations. There's also a list of more specialized domestic-violence organizations that you can donate to including groups that support Black, AAPI, and differently abled victims of abuse.
.

National Domestic Violence Hotline
The National Domestic Violence Hotline runs 24-hour phone, text, and live chat services in over 200 languages. It accepts donations to keep those resources running here.
.

National Network to End Domestic Violence
The National Network to End Domestic Violence advocates for domestic-violence survivors through transitional-housing programs, policy reform, education to help survivors build independent lives, initiatives to create safe technology tools for victims, accessible legal information, and partnerships with local coalitions across the country. You can donate to their efforts here.
.

Futures Without Violence
Futures Without Violence educates health-care professionals, judges, athletic coaches, and young adults on detecting and responding to abuse.
.

LifeWire
LifeWire offers a wide range of services to survivors of domestic violence, including housing, therapy, support groups, and legal advocacy. It also runs a 24-hour help line and partners with schools to educate young adults on abuse.
.

Battered Women's Justice Project
The Battered Women's Justice Project is a national legal resource center for survivors of gender-based violence. The group manages three offices that train legal professionals at every level of the system to support survivors of intimate partner violence, including defense attorneys, judges and court personnel, incarcerated survivors, and probation officers. On their site, you can pick one of four branches to donate to, all of which provide some form of legal aid to survivors.
.

National Clearinghouse for the Defense of Battered Women
The National Clearinghouse for the Defense of Battered Women also supports victims charged with crimes related to a history of abuse. You can donate cash or frequent flier miles to support their work.