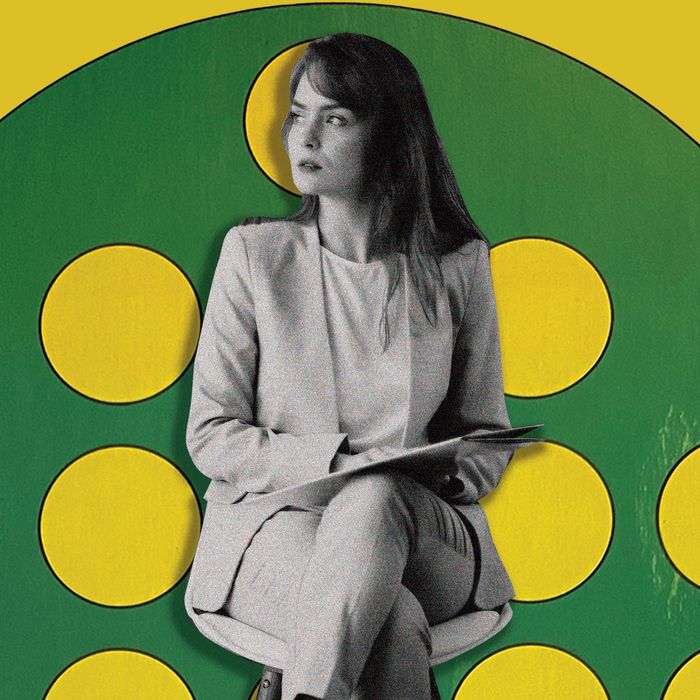 Photo-Illustration: by The Cut; Photos: Getty Images
Dear Kimberly,
I'm currently a content-marketing manager. In late August/early September, I started having conversations with my boss about how I wanted to grow in my career. She was excited and told me we'd make a plan to figure out what I needed to do to get there. She then left the organization about a month later.
After she left, I reported to the VP until they were able to hire a replacement. I reiterated my conversations with my former boss to the VP and sent her a document explaining why the work I was doing was better aligned with a pay raise and promotion to brand manager. She told me that once my new boss was onboarded (mid-March), I should speak with her to determine what work I need to start doing and what work I could let go. However, she said that this change probably wouldn't happen until July/August, during annual companywide salary reviews. In the meantime, several people on my team have gotten promotions and responsibility changes in the last couple months, even though they weren't doing the work they were promoted into beforehand.
I'm feeling incredibly frustrated and unvalued, especially considering I've already been doing higher-level work for a long time without being compensated for it. The VP keeps mentioning how grateful the company is for me and how much they appreciate my contributions. But since she told me I'd have to wait until later in the year for a promotion, I began interviewing at other places. I'll now have my third (and final) interview at a company next week.
If I get an offer, should I make an argument for my current company to match it, or should I just move on? I've never leveraged an offer to try and stay at my current company, so I'm unsure how to navigate those conversations. How would I go about doing that? Conversely, if I don't get an offer, how can I convince my current company that I deserve a pay raise and promotion earlier than they want to give it to me?
Thank you,
M 
Dear M,
It can be extremely frustrating when you're being told to wait for a promotion but you're seeing other professionals move into brand-new roles. I commend you for doing such a wonderful job advocating for yourself thus far and exploring external career moves that are better aligned with your experience and value.
Leveraging an external offer is helpful to get a promotion at your current job, but it takes some finesse. While it can be difficult managing conversations with both companies at the same time, for many professionals it has worked to help push their employer over the edge with a promotion or salary bump when faced with losing an incredible worker.
When leveraging an offer, the first thing I recommend is ensuring you really like the offer from the external company. This isn't the time to bluff. You want to have a solid offer that you'd actually be willing to take if your job can't match it. In an ideal world, you want this new company to provide you with a written offer letter that you can bring to your current company. The letter should obviously include the title, salary, and bonuses for the role so that your employer can be fully aware of what they need to be looking to match. If you have only a verbal offer, you can still use that to negotiate, but it's technically not official.
And don't forget to negotiate this offer too! Make sure that it's something you'd be proud of if you accept. Additionally, you need to understand the timeline on which the new company expects an answer from you. If you can get at least one full week to consider the offer, that should be okay. However, if you know your current company moves slow, see if you can push for a little more time.
When you have the offer in hand or the terms you've agreed upon verbally, this is when you'd approach your new boss or VP to share the information. Schedule a meeting to talk about your career. In that meeting, I recommend using language that invites them to "partner with you." Now, I know this may seem passive-aggressive or fake, but if you truly want to stay, it's better to keep this conversation as civil as possible. I recommend opening with something like this:
Thanks again for agreeing to meet with me today to discuss my role. As you know, I've loved being in the [your title] role here, but over the past [insert amount of time], my responsibilities have steadily increased. 




Prior to my previous supervisor leaving, we discussed an adjustment to the role, and we picked up those conversations after her departure, and I was asked to wait [insert amount of time]. 




However, I've been presented with a job offer to do similar work at another company with a salary and title that better aligns with what I'm currently doing here. Before strongly considering this opportunity, I wanted to revisit the conversation on adjusting my role here …
When having conversations like this, it's a good idea to leave more time for your manager to speak. Even in writing out a sample script for you, I struggled with not calling out that they promoted other employees or that you've been underpaid and overworked for months already. Whether your company will acknowledge those facts in your meeting doesn't matter as much as getting a final answer and timeline on your role changing so that you can determine whether to stay or go.
If your manager states that they need more time to make a decision, I suggest sharing the timeline that you have to respond to the other company and telling them that you're happy to share the formal offer letter and/or offer details. Sometimes saying that you have an offer is enough pressure to make your manager move, but other managers may want the details to draft a competitive offer. It's widely accepted that you may make more money by taking a job elsewhere, so if there's ever a time to entice your company to bend the rules for you, now is that time.
If you don't get the job offer, I still recommend having a follow-up conversation with your manager to get a "pulse check" on when the organization will be ready to make changes to your role. I don't recommend saying that you've been applying to other jobs or that you will be applying if you don't get a definite answer, though. This ends up coming off as a threat, and there's no need to make threats when you can make moves and keep on applying to new roles. They will understand what happened on the day that they receive your letter of resignation.
Career and leadership-development expert Kimberly Brown helps readers make sure their next move is the best move. Listen to the Your Next Move podcast here and keep up with Kimberly on her website.