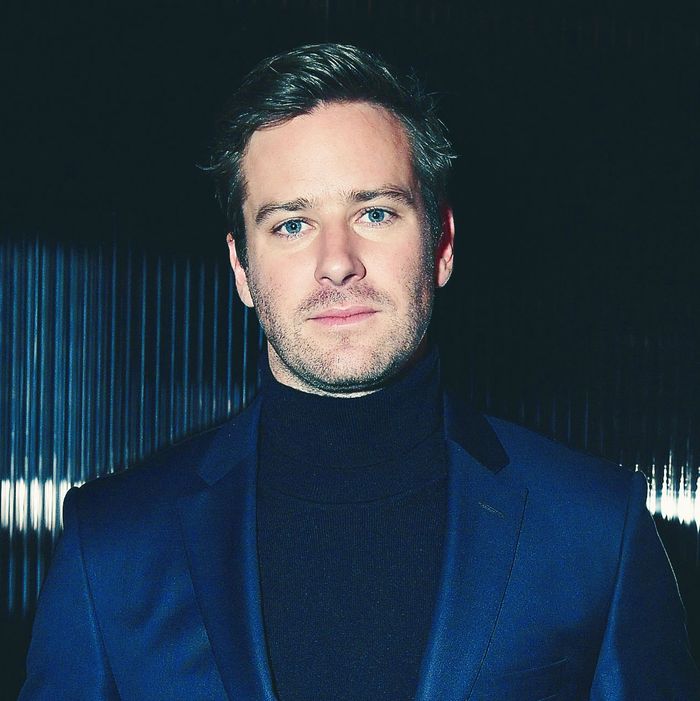 Photo: Mike Coppola/Getty Images
In case you were wondering what's going on with Armie Hammer, who was dropped from several Hollywood projects last year after allegations of psychological abuse and rape were leveled against him, the internet appears to have some theories. If one truly perplexing flyer is to be believed, he was recently working as … a personal concierge at a Cayman Islands hotel???
Writer and producer Muna Mire wrote in a since-deleted tweet that Armie Hammer was the personal concierge of a friend's parents during their trip to the Cayman Islands resort Morritt's. The post was accompanied by a photo of a flyer, which advertised a personal concierge named "Armie" under an instantly recognizable photo of Hammer and the Morritt's logo.
It (sort of) adds up: Hammer grew up in the Cayman Islands and was reportedly living there during most of the pandemic. He was last seen returning to the Cayman Islands in December after checking into rehab six months earlier for what Vanity Fair called "drug, alcohol, and sex issues." Still, given his family history, it seems unlikely that he's strapped for cash.
In any case, we rang up the front desk for answers. Christopher Butcher, Morritt's sales manager, informed the Cut that Hammer does not currently work at the hotel and that the flyer was a joke. "Armie plays golf with one of my staff," Butcher said. "He came down for the day to see what we do." As for the flyer, "they were messing around to see if he would get more clients coming in if he had a picture of Armie on his flier that he puts out," he explained. It's unclear if Mire's friends' parents were indeed given a tour of the island by Hammer himself (maybe he did a test run?) or if they were just given the flyer. Regardless, it does not appear he's planning to officially commit to a career in hospitality anytime soon.
A few days later, however, the plot thickened: TMZ published photos that seemed to depict Hammer selling time-shares in the Cayman Islands, with one source informing the publication Hammer delivered a sales pitch for a vacation home for $2,020 a week. An anonymous source later informed Variety that Hammer was managing an apartment complex in the Cayman Islands before getting the time-share gig. According to the source, he's not receiving any money from his oil-tycoon relatives and is "totally broke," "working at a cubicle," and "trying to fill the days and earn money to support his family." Hammer's lawyer, Andrew Brettler, told Entertainment Weekly that he "can't confirm or deny" whether Hammer is selling time-shares "because Armie hasn't addressed it." He went on, "I just think it's shitty that, if he is selling time-shares, the media is shaming him for having a 'normal job.' What's the story here?"