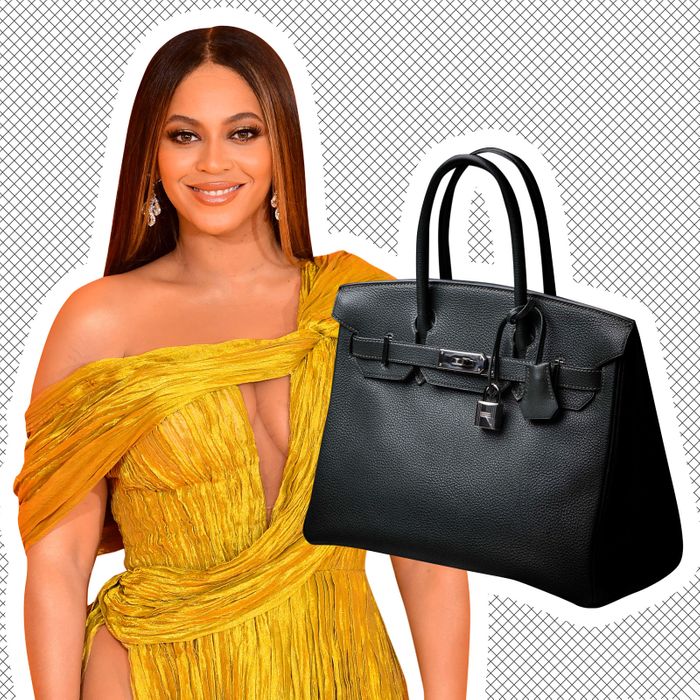 Illustration: The Cut. Photos: Getty Images; Shutterstock
Since midnight on Thursday, the world has stood still on its axis while we processed Beyoncé's newest album, Renaissance, a disco-heavy collection of 16 absolute bangers. But even in moments of great joy, there are casualties. Our condolences to the Birkin bag, which was unexpectedly annihilated in the album's final song, "Summer Renaissance."
Toward the end of "Summer Renaissance," Beyoncé pointedly mentioned that her Birkin bags — Hermès's legendary tote with a famously six-year-long wait list and minimum $10,000 price tag — are … in storage? Here's the full verse, for your interpretation:
Versace, Bottega

Prada, Balenciaga

Vuitton, Dior, Givenchy

Collect your coins Beyoncé

So elegant and raunchy

This haute couture I'm flaunting

This Telfar bag imported

Birkins, them shits in storage

I'm in my bag
Am I to understand that Beyoncé's vast collection of Birkin bags — which was immortalized by Jay-Z's 2006 song "30-Something" — is currently collecting dust? (Maybe Drake could take them off her hands?) This isn't a total surprise considering she was seen wearing a Telfar bag last year. Long live the Bushwick Birkin.