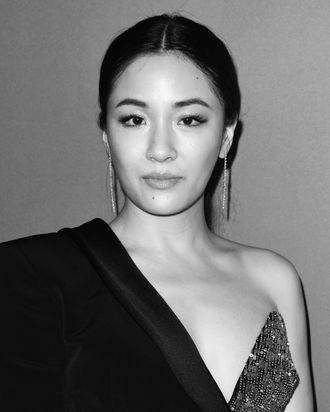 Photo: Jon Kopaloff/WireImage,
After a three-year social-media hiatus, Constance Wu has opened up about her 2019 suicide attempt. According to the actress, the attempt followed criticism of her tweets reacting to the renewal of her hit sitcom, Fresh Off the Boat, which she starred in from 2015 to 2020. After news of a sixth season was announced in May 2019, she tweeted "fucking hell" and "literally crying," drawing outrage from fans who took her statements as being detrimental to Asian American representation. (The show, based on Eddie Huang's memoir of the same name, followed an Asian American family in the '90s.) Wu later called her tweets "insensitive" and clarified that she had made them because the renewal precluded her from doing another project. She went on to appear in Fresh Off the Boat's sixth and final season.
In a statement posted to Twitter on Thursday, Wu spoke about the toll the incident had taken on her mental health. "I was afraid of coming back on social media because I almost lost my life from it," she wrote, adding that her "careless tweets" from three years ago "ignited outrage and internet shaming and got pretty severe." Wu said that she "felt awful" about the tweets and that she attempted suicide following the controversy. "When a few DMs from a fellow Asian actress told me I was a blight on the Asian American community, I started feeling like I didn't even deserve to live anymore. That I was a disgrace to AsAms, and they'd be better off without me. Looking back, it's surreal that a few DMs convinced me to end my own life, but that's what happened," added Wu, who did not identify the actress. "Luckily, a friend found me and rushed me to the ER."
Wu, who said she had "a lot of therapy," went on to discuss how the experience made her "reassess" her life and focus on her mental health, an issue she said Asian Americans "don't talk about" enough. "While we're quick to celebrate representation wins, there's a lot of avoidance about uncomfortable issues within our community," she said. In her time off social media, Wu said, she wrote a book in hopes of helping people "talk about the uncomfortable stuff" and heal. "Even though I'm scared, I've decided that I owe it to the me-of-three-years-ago to be brave and share my story so that it might help someone with theirs," Wu wrote. Her book, Making a Scene, comes out in October.