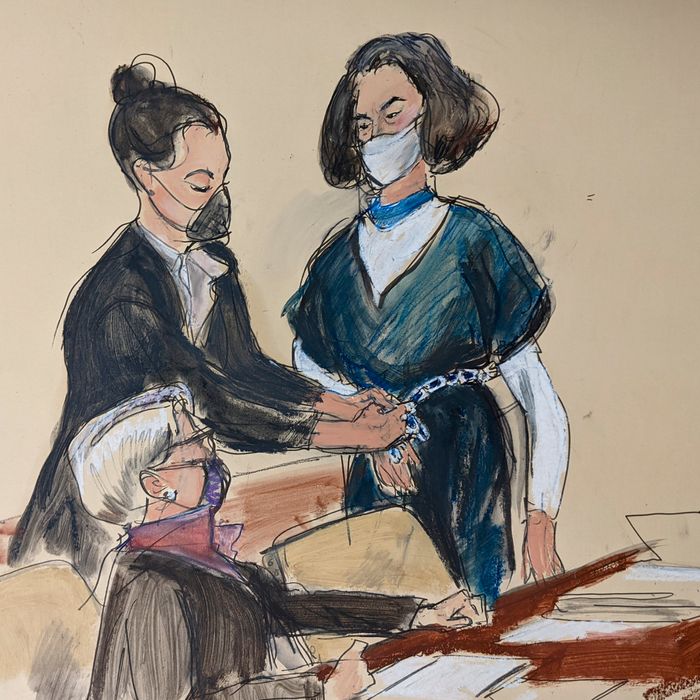 Photo: Elizabeth Williams/AP
Last we heard about Ghislaine Maxwell, the close associate and ex-girlfriend of the late disgraced sex offender Jeffrey Epstein, she was apparently offering to teach yoga while awaiting sentencing after a New York jury convicted her of five sex-trafficking charges. Now that she has been sentenced to 20 years in prison, it seems she will continue her yoga journey at … a low-security correctional institution in Florida?
While the judge who oversaw Maxwell's sentencing recommended she be sent from Brooklyn's Metropolitan Detention Center to the Federal Correctional Institution in Danbury, Connecticut, CNN reports FBI documents show she's now at FCI Tallahassee, which the FBI's website describes as a "low security federal correctional institution."
Per FCI Tallahassee's handbook, the facility has a series of "wellness" and "physical fitness" programs, including arts and crafts, Frisbee, and, yes, pilates and yoga. It certainly sounds like a step up from Maxwell's alleged experience in Brooklyn, where she said she was deprived of sleep and served moldy food. (Federal prosecutors claimed that she was getting much cushier treatment than other inmates.)
It's not clear why Maxwell was moved to Florida, which is where, at Epstein's home in Palm Beach, she groomed many of his victims. The decision to move her to a low-security prison is also raising a few eyebrows, considering she went to great lengths to avoid being arrested and managed to evade the FBI for almost a year — not to mention the questions that surfaced following Epstein's death in Manhattan's Metropolitan Correctional Center. What could go wrong here?