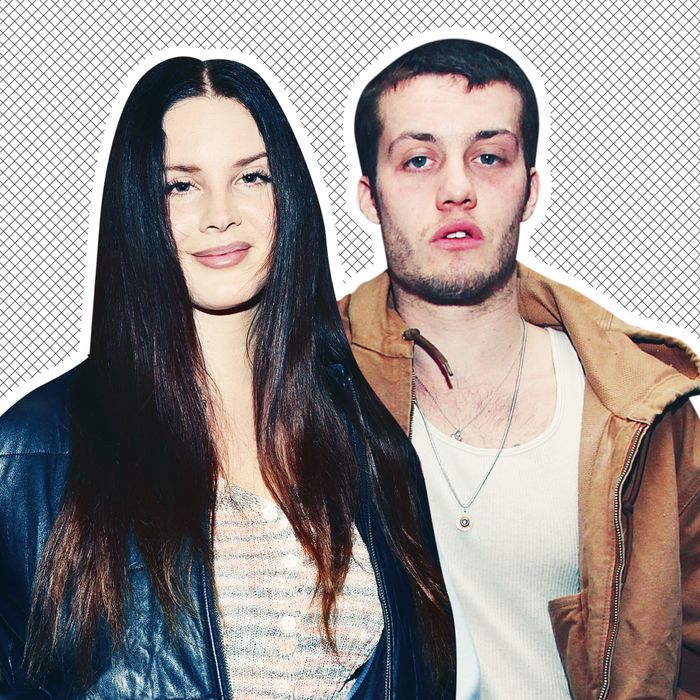 Photo-Illustration: by The Cut; Photos: Getty Images
After months of speculation — the duo have been spotted in photos together since February — it seems Lana Del Rey's rumored relationship with fellow musician Jack Donoghue has been hard-launched.
On Tuesday, Donoghue, a 33-year-old in the on-again, off-again electronic music band Salem, shared an Instagram of what appears to be the two together outside of the Cook County Jail in Chicago with the caption "family visit." While these photos might potentially confirm the couple's relationship, we, the public, are still left with some (many) questions.
Why are they outside of the jail? Did they really pay a visit to someone incarcerated? If so, who are they visiting? If not, what? Why did we collectively assume she was dating a cop? Is it because she has a history of dating police officers? Does anyone remember when she was engaged to that one guy? Did Donoghue really date Courtney Love?
Friends, or anonymous "acquaintances" willing to speak to tabloids, are seemingly in support of the relationship. A source reportedly told the Daily Mail, "They're like this unexpected power couple of dark, twisted Americana," and called the duo a "wholesome couple." Okay then!
Meanwhile, fan comments under Donoghue's post vary from the encouraging "MY PARENTS" to the ambiguous "this is so random," to the presumably defeated, "lana …" Best wishes to the twisted/wholesome lovebirds.