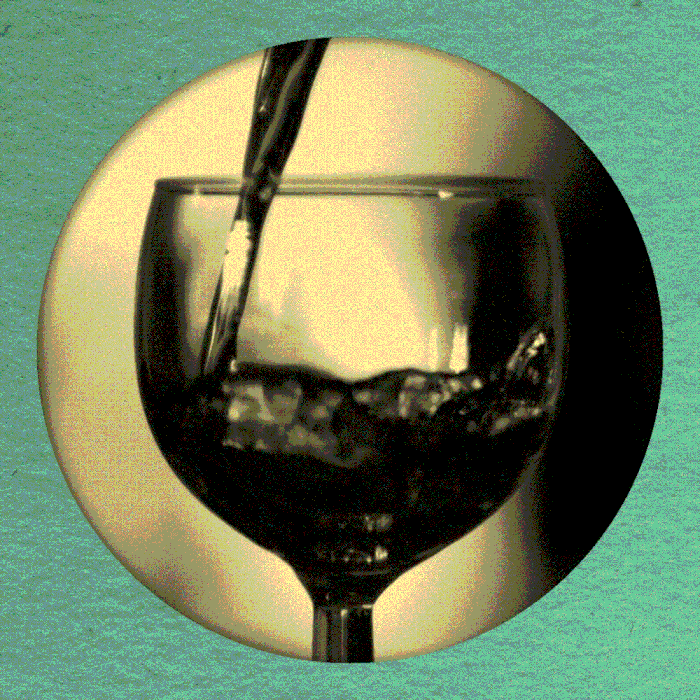 Photo-Illustration: The Cut; Videos: Getty
I wanted this to be a hedonistic summer, but it's difficult to enjoy yourself in a dystopia. So join me in dissociating into the memory of summer 2016 — that year was, uh, its own political shitshow, but the summer was a bubble of inexplicably good vibes. Big brows were in; Drake thought he was West Indian; and at the publishing house where I was interning, one novel had everyone in its choke hold: Stephanie Danler's Sweetbitter, a bildungsroman with a broken wineglass on its cover.
To recap: Our protagonist, Tess, takes a job as a back-waiter at a Union Square restaurant because she doesn't know what she wants out of life. She "develops" a "palate," grows fixated on a hot bartender, and learns about wine. A few hundred pages and some vaginal oyster imagery later, she still doesn't know what she wants, but she knows what she likes and the pleasure of food and wine that's taught her how to articulate it.
Anxious to articulate anything — I'm a chronic people pleaser —  I've since wanted to learn more about wine to become someone assertive. To speak deftly about Beaujolais and biodynamics.
But wine is pleasure — not exactly a problem unless you're someone who grew up in a community that often prioritizes sacrifice over self-care. It's hard for me to lean into pleasure of any kind, especially when it comes to drinking. When my father immigrated to America, he promised his mother he would never drink. In the somber children-of-immigrant literature that shaped me, drinks spelled doom for those who indulged. An older sister in Jhumpa Lahiri's Only Goodness introduces her younger brother to alcohol, only to watch him become an addict; in Lahiri's novella Once in a Lifetime, a grown woman enjoys drinking only after she learns she's dying from breast cancer; the young narrator of Akhil Sharma's "You Are Happy?" watches his mother descend into alcoholism, at one point holing herself in a bedroom with potato chips, white wine, and a bucket to piss in. "I can't have a little happiness?" she asks her husband at one point, when he objects to her nightly drinking. Later in the story, she gets killed.
I've tried sacrificing wine, drinking less, and not at all. But this summer — a summer we all need more pleasure — I thought, fuck that, deciding instead to finally learn more. If I could get good at wine, if I could learn its technical language, maybe I'd feel less guilt about enjoying it. I began by Googling sommelier classes (those took too long) and drinking a few stubby-shaped glasses of natural wine at an East Flatbush bar for "research," pretending to identify the hyperspecific tasting notes on the menu: strawberry yogurt, mushroom farm, pencil shavings, goat pen.
Next, I made my way through Dara Moskowitz Grumdahl's Drink This: Wine Made Simple, which promises to teach the reader wine "without being condescending." The 2009 book has a guide for each of the nine varietals of grapes and how to properly taste them.
The process is pretty simple: Buy five of one kind — for example, an old- and new-world Chardonnay, un-oaked and oaked; bubbly Champagnes; zesty Chablis. You can taste in a party or alone, preserving the open bottles with nitrogen. Sipping them all together, and slowly, you form opinions about what notes you do and don't like — that's it. From there, you "go forth and drink Chardonnay from an informed position." Still, pure information isn't what matters in the book. "Wine doesn't particularly matter," Grumdahl writes, "You do, dear reader. Wine only matters to the extent that it allows you to have various moments in your life that are more pleasurable, more nuanced, more flavorful, more fun."
On a weeknight after work I tried my own version of the Chardonnay experiment alone, culling bottles together from a local liquor store whose wine selection is about as nuanced as its "Red Blends" and "Whites" signs. Sounding painfully extra, I asked the man at the register if he could point me to an un-oaked and oaked Chardonnay — no, he could not — and settled on a cheap California Champagne and a less cheap Chardonnay from a tiny shelf labeled "France." I uncorked both bottles at home, sipping between two glasses with the Bachelorette on as my dog sat at my feet before two blaring fans. I took out a notebook, trying to think of original ways to describe each drink. Astringent, citrusy, Dial soap, I wrote for the Champagne; thick and toasty for the Chardonnay. Rereading the words, they sounded frustratingly basic, and I felt a wave of imposter syndrome. I wondered if I really tasted what I put down or if I was parroting descriptions I'd heard from people who knew better. I polished off both tasting glasses, poured a little more Champagne, and went to bed.
Failed experiment aside, in a challenging moment, Grumdahl's sentiment reads like therapy. It came in handy one recent humid Tuesday, when a friend and I set off for a tasting class at Corkbuzz, a wine bar co-founded by Laura Maniec, one of the only 28 women master sommeliers in the world. Maniec led me into the studio, while another sommelier taught the class. I was in a mood, but the theme of the night was French holiday; in a roomful of strangers, we ate ricotta and tasted two whites, two rosés, and two reds and talked Phoenician trading routes and terroir in Provence and Corsica as more strangers clinked glasses in the restaurant on the other side.
With its emphasis on history and terroir, I felt unprepared for the lesson. I tried taking notes — Marsanne is the main white grape of Cassis; the western soils of Corsica have granite in the soil — but after many sips I put my pen down. There was a warm fluttering in my throat, and while I didn't know the answers to any technical questions, it surprised me, when the instructor asked for our preferences, to always have an opinion to assert: I knew I preferred the stainless steel Marsanne, zesty and uplifting, to the toasty Vermentino, warm and sorrowful as scotch. I knew I'd order the sherry-like Tibouren over the brighter Nielluccio rosé — when had I had such a rich rosé before? I knew what I didn't like (the grenache blend made my mouth pucker) and what I loved (a Syrah so light and beautifully peppery I almost sipped it without guilt).
Of course, I haven't mastered viticulture, which takes years of study to do in earnest. But as I continue to sip, er, study, I feel myself getting a little better at doing away with that guilt. Getting good at wine, I'm learning, simply means getting better at enjoying life — even for master sommeliers, a favorite wine is wrapped up in a favorite sensory experience; small moments amid a shitshow. "I'm always on a quest for a great mineral, salty, bring-you-to-a-place-that's-beachside wine," Maniec told me when I asked what summer wine is exciting her the most (an Amorotti rosé). "If you imagine grilling clams on the beach and how they have a salinity and a texture, how they feel refreshing but filling, it's that rosé," she tells me. Now I'm on the quest to find that wine for myself. Maybe it'll taste better than summer 2016. Why would I ever sacrifice such a good thing?