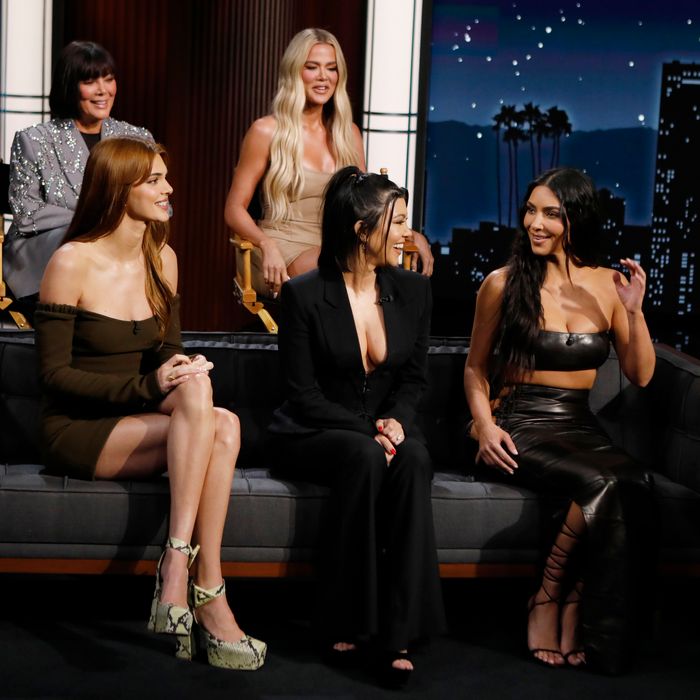 Photo: ABC via Getty Images
The season finale of The Kardashians aired less than a month ago, so when Kourtney Kardashian declares, "We're back. In case you missed us," at the top of the new promo for season two, you have to wonder, Who could she possibly be referring to? At no time in the past decade has there been a moment to miss the Kardashians.
Since June 16's finale, Kim launched her skin-care line, SKKN; was sued over said skin-care line; and walked in the Balenciaga couture show at Paris Fashion Week — and that's just one Kardashian sister. As the teaser shows, the new season will take fans behind the scenes of the Met Gala, Kourtney's wedding to Travis Barker, and the Kardashians' legal battle with Blac Chyna. (Khloé appears to reference the latter in the trailer, describing the situation thusly: "She's suing us for over 100 million dollars, and we're leaving our fate in the hands of 12 random people. What if they hate us?" I'm sure Kim, a lawyer in training, loved that.)
If the show has any hope of being relevant, it has to come back sooner, rather than later. We may not need more Kardashian kontent, but it's not really about what we need; it's about what they need. And what they need is apparently to get the most out of Kim's relationship with Pete Davidson as possible. (Yes, it looks as if Pete will actually get in front of the camera this season.)
New episodes of The Kardashians won't premiere until September 22, so you still have some time to do a Kardashian kleanse. You'll just have to avoid Twitter, Instagram, and any celebrity news. Good luck.