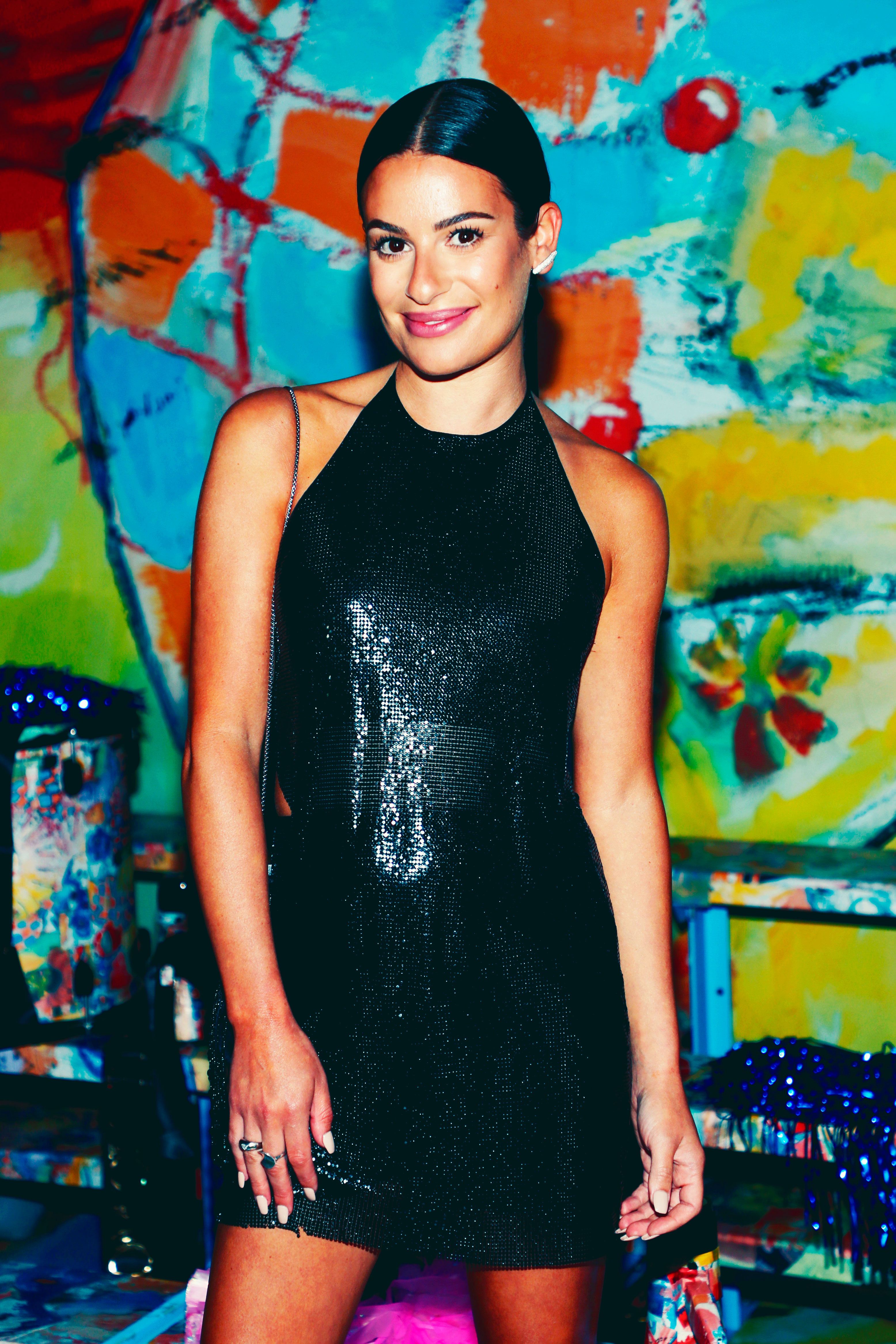 Photo: Astrid Stawiarz/Getty Images for alice + olivia
From today onward, American pop-culture history will be divided into two parts: before Lea Michele was cast in Broadway's Funny Girl revival, and after. On Monday, the Broadway production announced that the former Gleek would be replacing Beanie Feldstein as Fanny Brice, sending Twitter into a tizzy of Glee memes and hot takes.
Lea Michele has been campaigning to star in Funny Girl for years, ever since she sang "Don't Rain on My Parade" in the season-one mid-season finale of Glee in 2009. Her character on the show, Rachel Berry, even ended up starring in a Broadway revival of the musical, and when Michele posted the casting announcement on Instagram, she wrote, "A dream come true is an understatement." But Michele's inevitable casting has quickly divided the internet into various camps: those who love it, those who love a good meme, and those who see it as even more proof that cancel culture is a myth.
When it was first announced that Feldstein would be playing Fanny Brice on Broadway, Lea Michele trended on Twitter as people imagined her jealousy at losing out on the role. Now, just a handful of months later, Feldstein announced on Sunday that she would be leaving the Funny Girl revival ahead of schedule, writing on Instagram that "the production decided to take the show in a different direction." And less than 24 hours later, Michele landed the gig. The D-R-A-M-A. Not only that, but Feldstein's co-star, Jane Lynch, who famously played Coach Sue Sylvester on Glee opposite Michele for six seasons, also announced that she would be leaving the show the day before Michele will make her debut on September 6 and not at the end of the month as had previously been announced. It's truly an episode of Glee come to life.
As for those who don't care about Michele or theater drama, they're just here for the jokes.
Meanwhile, others expressed disappointment that Michele seems to have emerged unscathed from reports of toxic behavior on set. In 2020, some of Michele's Glee co-stars spoke out about alleged abusive behavior they endured on the set of the musical show. Samantha Ware, who appeared in the final season, accused Michele of making "my first television gig a living hell" on Twitter. "I believe you told everyone that if you had the opportunity, you would 'shit in my wig!' amongst other traumatic microaggressions that made me question a career in Hollywood." Michele issued an apology at the time, saying that while she didn't remember those comments, "I clearly acted in ways which hurt other people." Heather Morris, who also starred in Glee, admitted that Michele was "unpleasant to work with." Michele was also called out by Gerard Canonico, who worked with her as an understudy on Spring Awakening.
Michele kept a low profile after the wave of allegations of toxic behavior, only recently returning to the spotlight to celebrate the anniversary of Spring Awakening. Now some are calling out her invitation to return to Broadway and questioning whether she's actually changed. Roughly an hour after Michele's casting was announced, Ware voiced her hurt and exasperation with the situation, writing on Twitter, "Yes, I'm online today. Yes, I see y'all. Yes, I care. Yes, im affected. Yes, I'm human. Yes, I'm Black. Yes, I was abused. Yes, my dreams were tainted. Yes, Broadway upholds whiteness. Yes, Hollywood does the same. Yes, silence is complicity. Yes, I'm loud. Yes, I'd do it again."
This post has been updated.