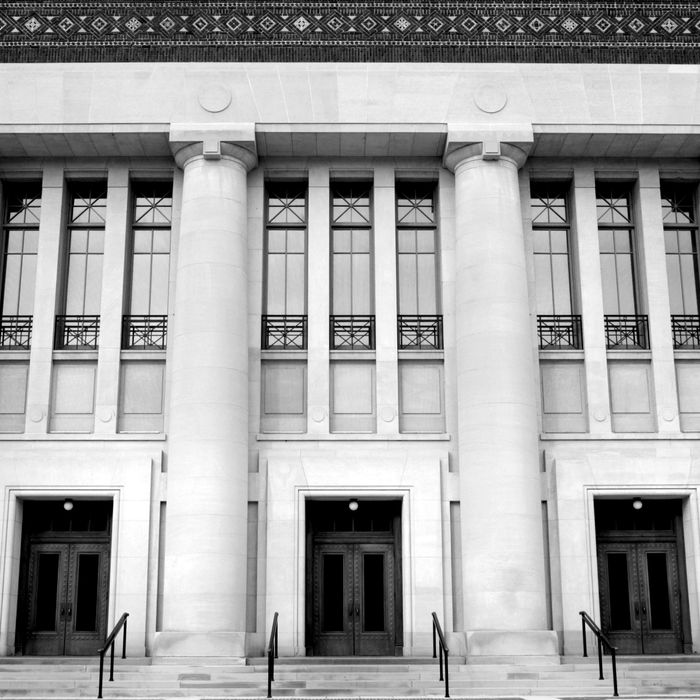 Photo: corfoto/Getty Images/iStockphoto
On Sunday, a group of University of Michigan Medical School students walked out of their White Coat Ceremony, meant to welcome new students to the medical profession, to protest the anti-abortion keynote speaker. Video of the walkout, which appeared to be peaceful and nondisruptive, went viral soon after, once again highlighting the disconnect between anti-abortion policy and basic health care.
In the video, a number of students got up and left the auditorium as Dr. Kristin Collier, an assistant professor of medicine and director of the University of Michigan Medical School Program on Health Spirituality & Religion, took the stage. Incoming students had previously filed a petition to remove Collier as the speaker, writing, "While we support the rights of freedom of speech and religion, an anti-choice speaker as a representative of the University of Michigan undermines the University's position on abortion and supports the non-universal, theology-rooted platform to restrict abortion access, an essential part of medical care." The petition was reportedly signed by 100 incoming students — 168 attended the White Coat Ceremony — as well as 248 current students and 72 alumni and other community members.
Following the Supreme Court Dobbs decision that effectively overturned Roe v. Wade, the University of Michigan released a statement affirming the school's commitment to providing abortion care. However, when asked about the petition, a spokeswoman for Michigan Medicine told the Michigan Daily that the university "does not revoke an invitation to a speaker based on their personal beliefs." They added, "However, the White Coat Ceremony will not be used as a forum to air personal political or religious beliefs."
Based on other reports, Collier did not directly speak about her personal stance on abortion at the ceremony, but she has previously made her views very clear. In June of 2020, she appeared at a March for Life U.K. virtual event. Recently, in an interview with Catholic news blog the Pillar, Collier, who identifies as Christian, spoke about her anti-abortion beliefs, saying that she was "for the expansion of rights for some of the most vulnerable members of our human family — our prenatal brothers and sisters!" In May, she tweeted, "I can't not lament the violence directed at my prenatal sisters in the act of abortion, done in the name of autonomy."
Abortion is currently still legal in Michigan until "viability," when the fetus would be able to survive outside the womb with medical help.