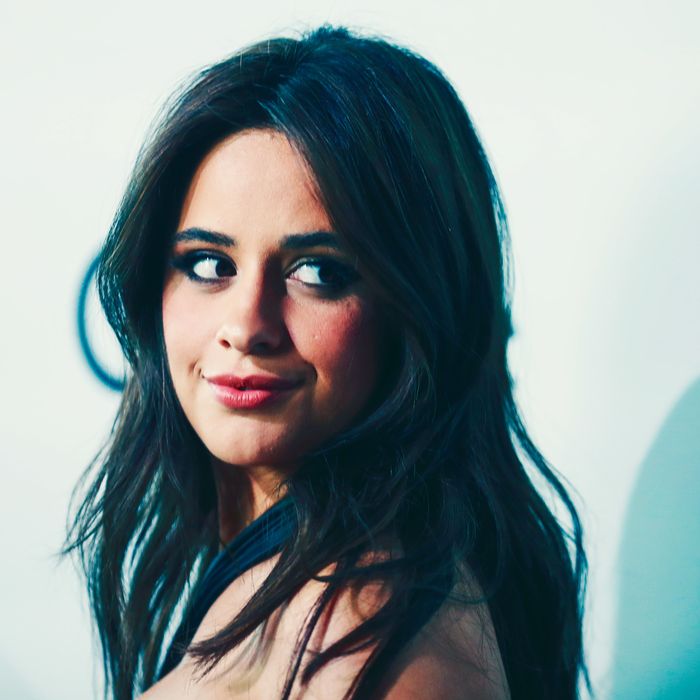 Photo: John Lamparski/WireImage
It feels like just yesterday that the headlines were full of reports on Shawn Mendes and Camila Cabello's breakup. But it's actually been almost a year since the couple, known for their mug walks and aggressive PDA, officially called it quits, so naturally it's time for Cabello to launch a brand-new romance.
Over the weekend, Cabello was spotted out and about with Austin Kevitch, the co-founder of the Lox Club, an exclusive dating app "for Jews (and non-Jews) with ridiculously high standards." According to Page Six, the two have been rumored to be dating since June, when they were spotted out together in Los Angeles. This week, though, the public sighting seemed to confirm the relationship, as the two were seen engaging in a little PDA — hand holding, cheek kissing, the usual.
Neither Cabello nor Kevitch have publicly commented on their reported relationship or how they even know each other. As much as I would love to believe they met on the Lox Club, the more likely story appears to be that they might have met through actor Nicholas Galitzine. Last year, Galitzine starred in Cinderella opposite Cabello, and he's appeared frequently on Kevitch's Instagram in posts dating back to 2018. A recent report from Entertainment Tonight seems to confirm at least part of this theory. Citing an anonymous source, the report claimed that Cabello and Kevitch were set up by mutual friends after Kevitch asked about the singer. "They went out and had fun together," the source said.
Fun is exactly what Cabello has been looking for post–Mendes split. "I just really want to hang out with people, I want to make friends and I've made a lot of great friends over the past year," she said in an interview with Cosmopolitan UK. "If something happens, then that's really fun, but I don't put any pressure on it." She later added that she's less focused on finding love and more interested in "trying to have a good time."