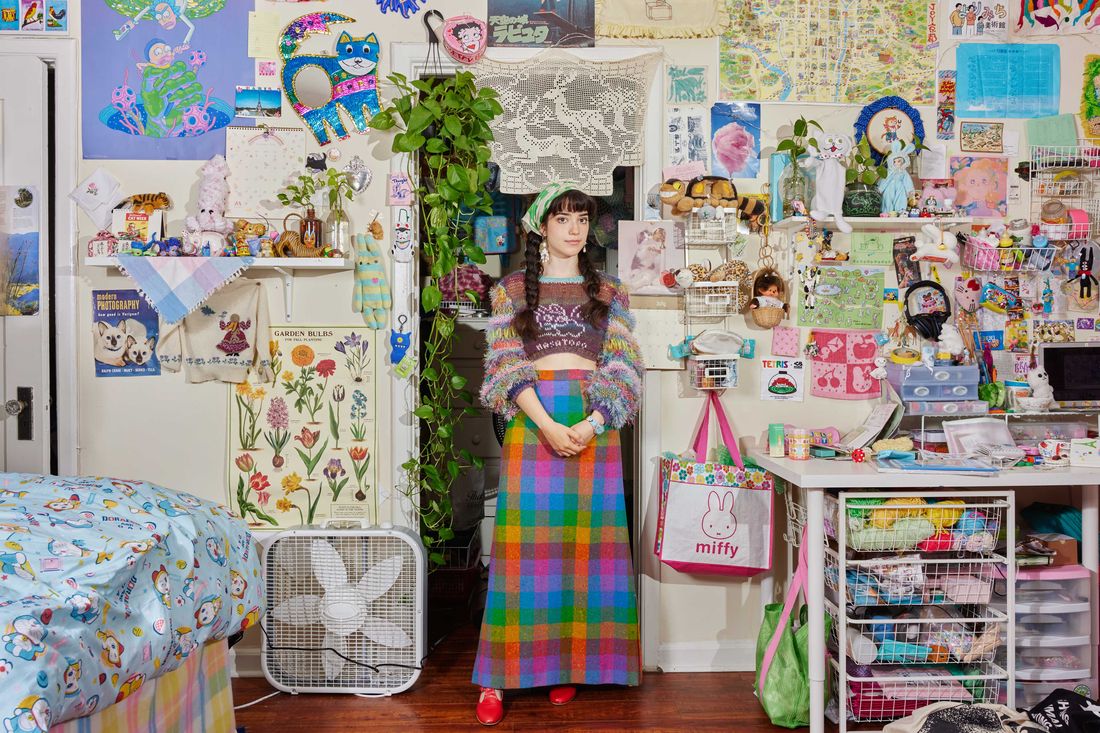 Marisa knows people might look at her bedroom and say, "Damn, that looks like a kid's room." The walls are plastered with love letters from her boyfriend, her mom's handwritten piecrust recipe, and plastic animal masks from her hometown of Guadalajara, Mexico. A foot-long shelf is mobbed with trinkets and a pink Hello Kitty tin, a character she was "obsessed" with as a child. There is an unopened box of pastels she got on a family trip to Japan nine years ago and her fuzzy blue Neopets CD case — the digital pets were popular in the aughts — that she recently found on eBay. "Me and everything in my room have a relationship," she says.
Cluttercore has recently become a handy, TikTok-searchable catchall for an aesthetic that demands every available surface be covered with the type of tchotchkes and doodads the rest of us would shove in a box or simply throw away. Marisa, who is 21, first heard the term a few months ago and immediately embraced it. "Maximalism sounds very adult," she says, though she uses the hashtag. "Cluttercore is very childish, and it doesn't take itself too seriously."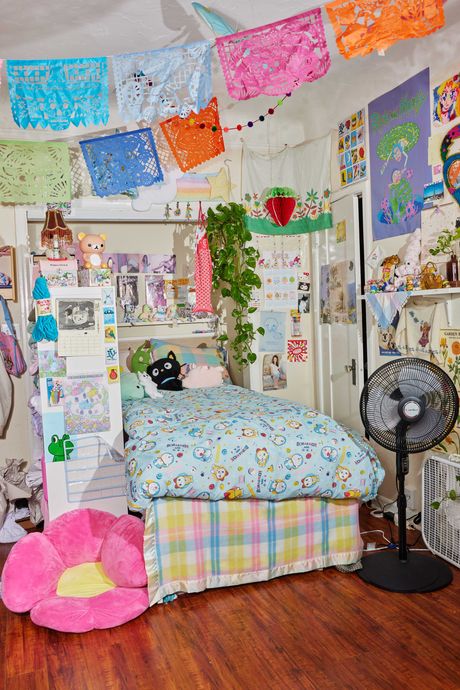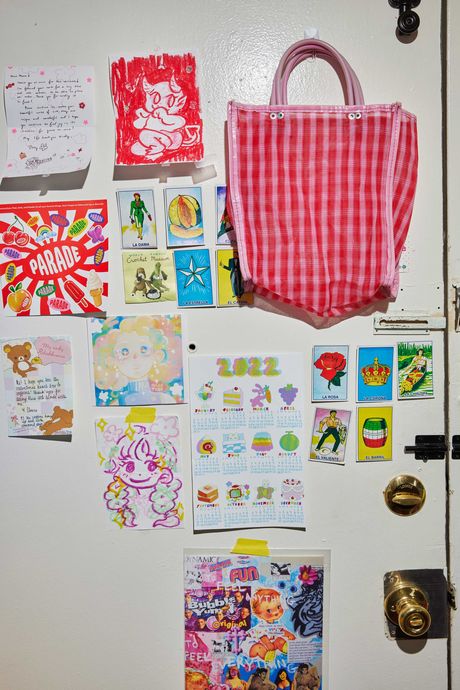 This version of "more is more" has a focus on sentimental or nostalgic objects: Sanrio plushies, fairy lights, pages torn from Rookie. "It instantly reminded me of when I was a kid in the early 2000s," says interior designer Hugh Long. "The look is very Lisa Frank meets Tony Duquette."
Popular design trends so often make everything look common. Cluttercore, instead, expresses individuality. In particular, it stands opposite the enormously popular commercial millennial aesthetic: monstera plants, clean lines and cool tile, Florida-pink wall paints.
One 20-something tells me cluttercore is "a love letter to yourself." Another says it should feel like "walking through a museum or gallery of my inner obsessions and memories." Their carefully layered, organized arrangements form a sanctuary of youthful joy. A wall of 250 color-coordinated troll dolls makes them feel protected, not claustrophobic.
"What may seem like chaos to you is thoroughly organized for me," says Keyla Morales, 22.
The décor can also symbolize protest: "The world is going to shit, and the capitalist country expects us to just work mindlessly until we die," says Mikaela Colwell, 20, who has bunches of fake flowers cascading over her bed. "We don't want to grow up."
There's an indie commercialism here too. "The essential part of being a person on social media is that you have to be unique," says Marisa, who goes by Masa Toro online. Many artists like her use their distinctive rooms as a selling point; Morales even links to an Amazon page that lists all the products in her room.
Mostly, Marisa just wants to feel hugged by her walls, a comfort she lacked growing up, and is always looking for ways to make the grip feel even tighter. "There's so much space in a goddamn room that you don't even realize is there," she says and points to a few inches of white wall below a shelf on her desk. "I could probably put more of my boyfriend's cards here."
More From the 2022 fall fashion issue
See All