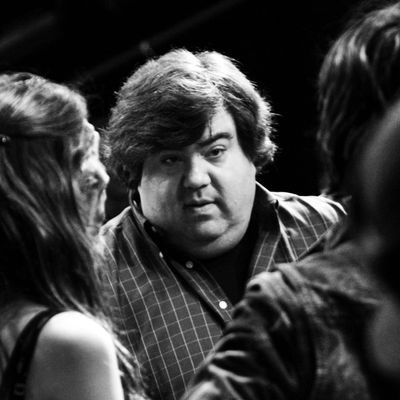 Photo: Lawrence K. Ho/Los Angeles Times via Getty Images
Following the release of Jennette McCurdy's memoir, I'm Glad My Mom Died, iCarly showrunner Dan Schneider's tenure at Nickelodeon is back under the microscope. Though McCurdy didn't name Schneider in her book, many assume that he was the man referred to as "The Creator," whom the writer accused of giving her alcohol when she was underage and of giving unsolicited shoulder massages. The media attention around the book has renewed scrutiny on Schneider's behavior behind the scenes, and other former Nickelodeon stars and employees are speaking out.
Schneider, who left the network in 2018 after an internal investigation determined that he could be "verbally abusive" to co-workers, was responsible for many Nickelodeon hits, including The Amanda Show, Drake & Josh, Victorious, and Zoey 101. And in a new report from Insider, writers, actors, and crew members who worked with Schneider described allegations of sexism, misconduct — including having his female teenage stars sit on his lap and give him massages — and sexualizing underage stars in disturbing scenes. Schneider has not commented on the report, but Nickelodeon's former president of content and production, Russell Hicks, told Insider that "Every single thing that Dan ever did on any of his shows was carefully scrutinized and approved." Here are the biggest takeaways.
Schneider reportedly dismissed female writers.
The article mentions a 2000 complaint made by a writer on The Amanda Show who claimed that Schneider would make her uncomfortable by requesting massages. The writer, Jenny Kilgen, accused the production company, Storybook Productions, of gender discrimination and of fostering a hostile work environment. Her claims were reportedly corroborated by the only other female writer on the show, who claimed that Schneider once made her simulate "being sodomized" in the writers' room. Meanwhile, other writers who spoke to Insider claimed that Schneider "openly stated he didn't like having female writers in the room." All That writer Kayla Alpert said he told her that women weren't funny on her very first day. (An unnamed source called this claim "untrue" and told Insider that Schneider "really likes Tina Fey.")
Suggestive scenes troubled stars and crew members.
Since allegations of misconduct against Schneider surfaced a few years ago, fans have combed through past episodes of their favorite TV shows, pointing out scenes that now seem inappropriate. There are also many compilations of behind-the-scenes moments that now read as fetishizing or sexual. In a 2021 interview with the New Yor Times, Schneider called the scenes "totally innocent." But those that worked on them also had concerns.
Alexa Nikolas, of Zoey 101 fame, recalled an instance in which Schneider insisted on doing take after take of a shot of Jamie Lynn Spears getting hit in the face by green slime. "We're talking about a minor," Nikolas said. "I think Jamie was 13, and they're squirting stuff on her face to make it look a certain way." Nikolas has been outspoken about her time at Nickelodeon, and she recently protested in front of the network's headquarters in Burbank, California, holding a sign that said, "Nickelodeon didn't protect me."
Victorious star Daniella Monet claimed that she called the network to raise concerns about a scene she filmed that required her to eat a pickle while applying lip gloss. She worried it might be too sexual to air, but it went through anyways. Monet stressed that most of her experience on Victorious was "very PC, funny, silly, friendly, chill," but admitted that she does "wish certain things didn't have to be so sexualized."
Other writers who worked with Schneider pointed to sketches released as web extras that included things like Ariana Grande lying upside down on a bed, pouring water on her face. One writer told Insider that they "largely avoided set when the web shows were being shot because they were largely very cringe." And costumers who spoke with Insider also expressed concern about Schneider's behavior. Kerry Mellin and an unnamed writer recalled that Schneider once fought with the network over the length of Victoria Justice's skirt. He apparently compromised with the network by making it "3 inches longer." Monet also called some of the outfits "not age appropriate."
Schneider allegedly bullied young actors on set.
The Insider report described Schneider as fostering an extremely competitive set, particularly among young actors. And though it pointed out that many of the 15 former actors they spoke with maintained good relationships with the showrunner, a few spoke about being brought to tears on set. All That's Angelique Bates claimed that Schneider once yelled at her after a sketch and was so aggressive, she ran away crying. (A "person close to Schneider" said that he "never screamed at anyone.") Nikolas recalled a similar incident when, at 13, she was brought into a meeting to discuss her discord with Spears. Nikolas claimed that Schneider yelled at her in front of executives, bringing her to tears. Soon after, she was released from her contract. "I was so happy to get out of there," she said. "It was the best day of my fucking life."