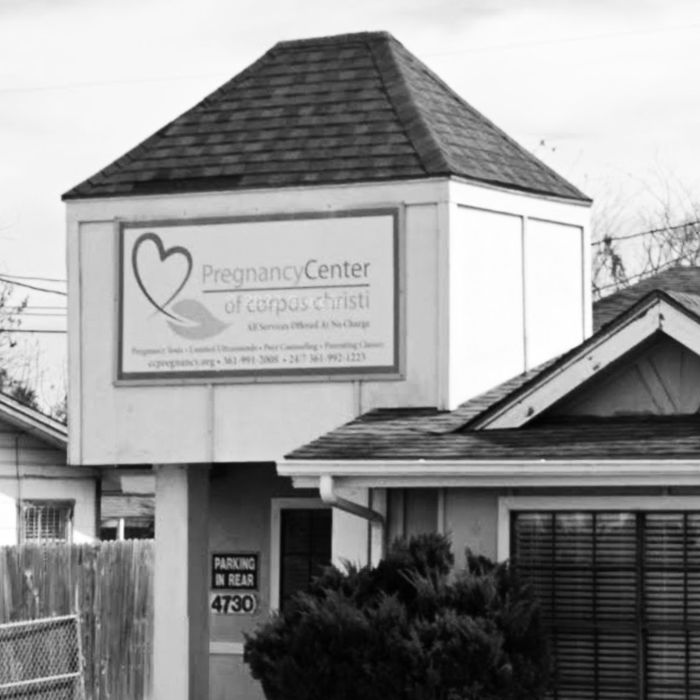 Terrified about the implications of the Supreme Court overturning Roe v. Wade? Well, you can put those fears to rest because Jana Pinson, the executive director of a crisis pregnancy center (not to be confused with an abortion clinic) in Texas, says that in her line of work, she's "seen a lot of 13-year-olds do phenomenal." Yes, according to Pinson, these pregnant 13-year-olds do "absolutely phenomenal." Don't you feel better now? Yeah, me neither.
Pinson is the director of Pregnancy Center of the Coastal Bend, which, post-Roe, is planning on building a $10 million facility in Corpus Christi. The goal, according to a new article in the Washington Post, is to build a pregnancy crisis center that entices young women considering abortion and persuades them to give birth. Pinson is also looking to provide "prenatal" services, despite the fact that Pregnancy Center of the Coastal Bend doesn't officially have doctors on staff. And most doctors would probably take issue with her characterization of children carrying pregnancies, given the high rate of complications they face.
Nevertheless, speaking with the Post, Pinson implied that pregnancy and motherhood at 13 "doesn't have to be a negative thing." She also decided to weigh in on the case of the 10-year-old girl from Ohio who had to travel to Indiana for an abortion, saying she would have counseled her to look into adoption. Really. "That life is still a life and, even at 10, she knows a life is inside her." That may or may not be true, but what is certain is that neither 10-year-olds nor 13-year-olds can consent to sex. And they definitely shouldn't be used as pawns or anti-abortion talking points.