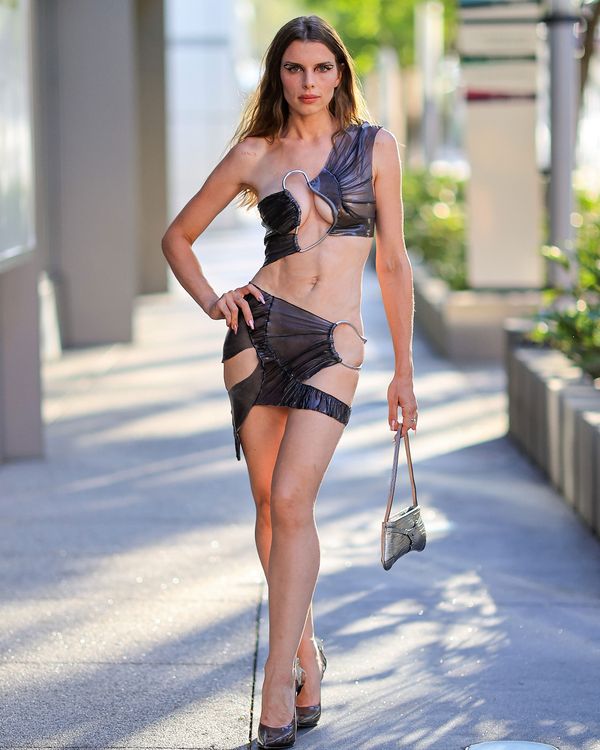 Photo: Rachpoot/Bauer-Griffin/GC Images
Like a phoenix of fashion, Julia Fox has risen from the ashes of her very brief (16 days, but who's counting?) public hiatus. Yesterday, Fox was spotted casually walking down a sidewalk in Los Angeles on her way to "run errands," according to Page Six, in a skin-baring, latex two-piece held together seemingly haphazardly by metal rings. She paired the look with a set of sky-high jelly-esque heels, a shimmery Balenciaga bag, and her now-signature variation of dramatic black eyeliner.
I'm curious as to what errands could constitute any sort of comfort in an outfit hanging on for dear life and heels that I would certainly break my ankles in. Grocery shopping? Picking up the dry cleaning? Returning a very small, overdue library book tucked away in her teeny purse?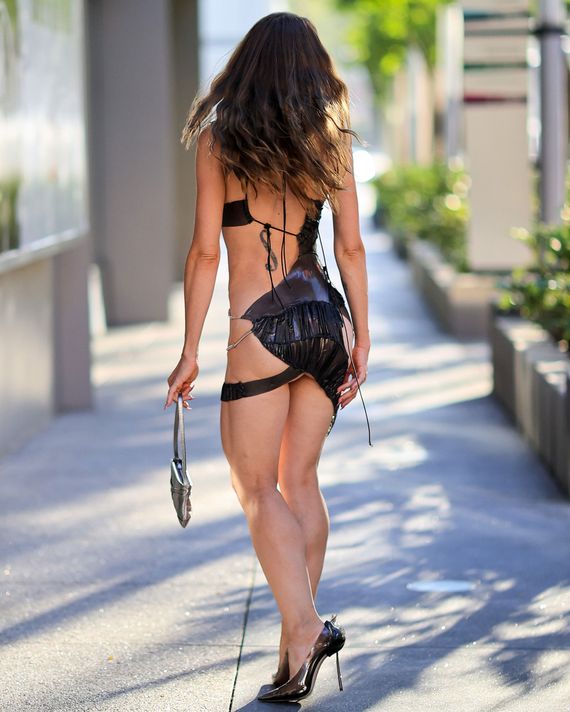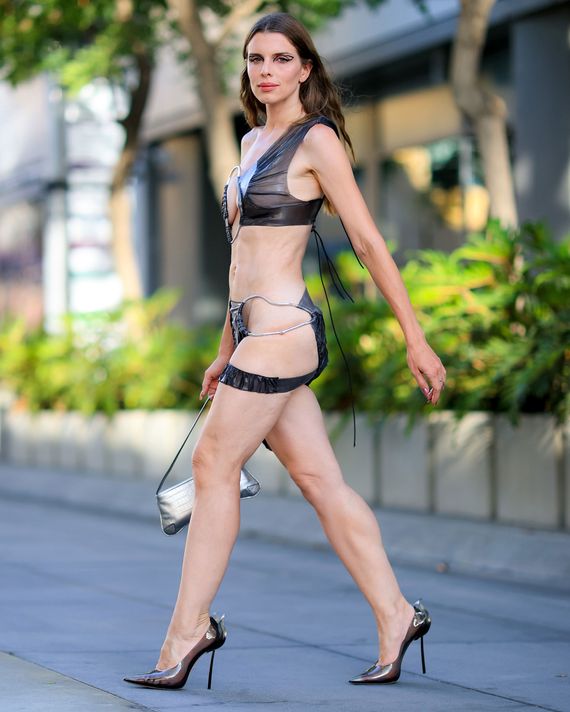 And yet, despite the utter lack of functionality this outfit displays, we have no choice but to thank her for wearing it. We've been starved for an impractical outfit to write think pieces about and discuss in our group chats since we last saw Fox in her pubic-bone-baring low-rise pants. She's doing what she does best: spurring discussion, being hot, and blessing us with a distraction from the chaos that is ever-increasing in the world around us. Can't wait for the tutorial from our DIY queen.