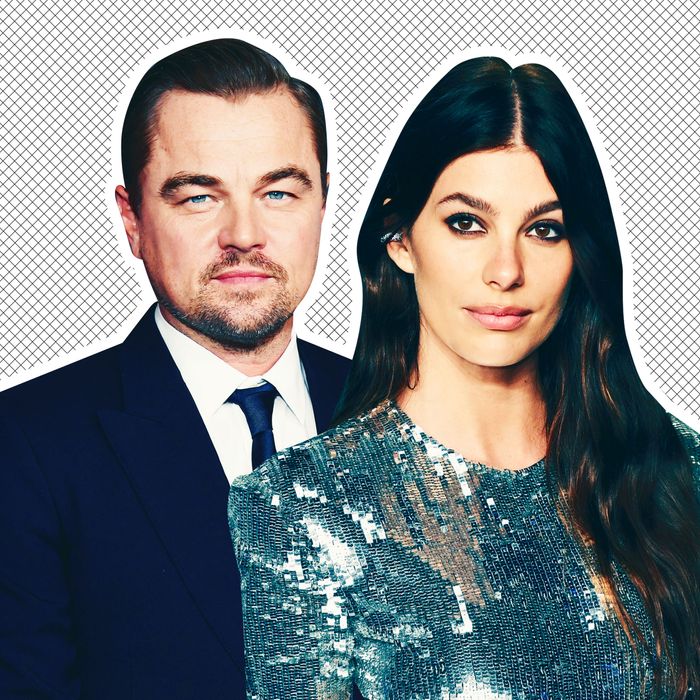 Photo-Illustration: by The Cut; Photos: Getty Images
Devoted Instagram boyfriend Leonardo DiCaprio and Camila Morrone have broken up, People reported on Tuesday.
Though DiCaprio and Morrone—a model-actor who has appeared in films like Death Wish and Bukowski—were first linked in 2017, they reportedly began dating a year later, when DiCaprio was 44 and Morrone was 21. The two remained intensely private about their relationship, eventually making their public debut as a couple at the 2020 Oscars. Things seemed to move quickly from there: An insider told People in 2019 that the pair was "pretty serious," and during the pandemic, another source claimed DiCaprio "loves being with" Morrone, and that the couple "spent 24/7" together during lockdown. (They even adopted pandemic huskies.) Most recently, DiCaprio and Morrone were spotted celebrating the Fourth of July together in Los Angeles.
Over the course of their four-year relationship, much has been made of DiCaprio and Morrone's 22-year age gap. That's largely because of DiCaprio's dubious dating patterns: The actor, now 47, has earned himself a reputation for dating "disturbingly young" women, and has displayed an apparent penchant for ending those relationships when said young girlfriends turn 25. For her part, Morrone has vocalized her discomfort over the age-gap criticism, telling the Los Angeles Times in 2019: "There's so many relationships in Hollywood — and in the history of the world — where people have large age gaps. I just think anyone should be able to date who they want to date." (Judging by the number of men in Hollywood who have openly dated underage women without recourse, I must disagree with that blanket statement.)
Neither Morrone nor DiCaprio has commented on the alleged split or the reasoning behind it. That said, and in the spirit of pure, pure speculation, Morrone did just turn 25 this June. Do with that what you will.