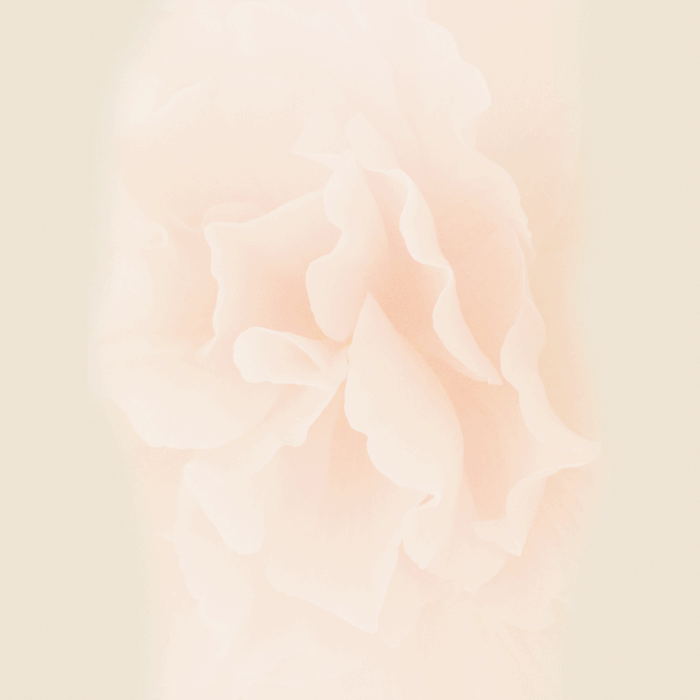 The urge to apologize can be hard to resist. Of course, we all make mistakes and need a mea culpa moment sometimes — but that makes up a tiny percentage of all the times most of us apologize. It's especially true for women: Society has conditioned us to apologize for doing anything that challenges traditional gender roles, from enjoying an active sex life to deciding not to become a mother.
So what happens when women change the narrative and "un-apologize" for defying societal expectations? Owning your actions and emotions can be a radical shift towards embracing exactly who you are. Keep reading to discover what happened when these three women not only unlearned the urge to apologize, but actually started existing unapologetically.
"I feel unapologetic about not wanting children." — Tayla Blaire
I've been married for five years now, which means that people have started greeting me by staring at my stomach, hoping for a bloat that isn't the result of an unfortunate gluten irritation. Barely a month goes by without someone asking when I'm having children. Sometimes I'm lucky and I get asked if I'm having children. I like "if" — I like it more than "when." At least I can respond with a "no" to a question that starts with "if." I refuse to apologize for not wanting children, but that doesn't spare me from the interrogation that follows.
That would be fine, provided that everyone was subjected to the interrogation. If my answer was "Yes, I do want children," it would be refreshing to have a full-scale inquiry. "Oh, you do? Why do you want kids? What makes you think you'd be a good parent?"
Except I've never heard anyone probe when the response is in line with expectation. When the answer is "no," I am asked why not, then what my partner thinks of it — as if it is not a mutual decision that has been carefully considered. (It's not as if I'm alone in my desire to remain child-free, either: the number of adults in the U.S. who don't expect to have children is growing.) This conversation is followed by the assurance that I will change my mind. My mind has not changed since I was in high school, but that hardly matters, right? I'm 30 so it's "still early" and I "have time." I'll see how it changes once "my biological clock starts ticking."
Here's the thing about my biological clock: Even if I find myself miserable with childlessness, I've always thought adoption should be considered by more parents as a first choice instead of a last resort. Perhaps, if I do one day want a child, I could adopt and experience parenthood much later in life. It's usually at this point where I am told how beautiful my children would be, or how important it is to experience pregnancy, or asked if I'm not worried about what genes my child will have if not my own (implying my own genes aren't worthy of concern).
The thing is, I don't view my life as childless: I see it as child-free. Sometimes I'm accused of hating children, which is odd since I'm also often called baby-crazy — probably because of my enthusiasm for tiny hats. I love spending time with my friends' children. I also love leaving them at the end of the day, free to shed the responsibility that parents carry with them constantly. I see how desperately some of my friends wanted to have children and I admire their sense of fulfillment in parenting.
But this is exactly why I wish people would think twice about interrogations when there are no children in the picture. Perhaps there's a medical reason why I can't conceive. Perhaps I've experienced miscarriages. Perhaps there are other heartaches that rest behind my empty belly. Perhaps there is nothing traumatic — but without knowing, imagine the hurt could be dredged up.
And perhaps now you are wondering which, if any, of the above reasons is mine. But that's just it — the reasons belong to me. It's a choice I have made, a choice that has consequences, a choice I share with my partner. It's a choice that I keep making, and one I am lucky to be able to make. I don't want to be a parent, and I have started cutting out the addendums that I used to tack on, like "yet" or "at this stage." I am entitled to change my mind — or not. If I do, I will be unapologetic about it, exactly as unapologetic as I feel about it now.
"I am a television reporter who's unapologetic about my bisexuality." — Jamie*
I came out as bisexual when I was 27. Call me a late bloomer, but I'm a millennial. I grew up in a time when bisexual women were either completely ignored or used to titillate and shock. When pop culture did acknowledge bisexual women, they were believed to be straight girls making out with their friends after a few too many vodka cranberries. "Barsexual," they called it.
So it's no surprise that my coming out wasn't exactly smooth. As I realized I wasn't straight, I went through the five stages of bisexual grief: denial that I was actually bi, bargaining with my internalized homophobia, depression about feeling isolated from both queer and straight people, and finally acceptance, as I told the people I care about the most. I cried my eyes out during each conversation, not because I felt sad — but because I felt free. I felt an opening of the floodgates with each spoken word, finally letting myself just be instead of hiding. I was done apologizing for my sexuality. And once I stopped doubting myself, once I felt that shame start creeping away, I was ready to be out. Like, out-out — Instagram out, wear a sequin dress the color of the bi flag out (still working on that one).
There was just one problem: I'm a local television reporter. Local television is, unsurprisingly, not necessarily the best place to be a queer person. The culture moves at a glacial speed, meaning the industry as a whole still sports generally conservative values. Many reporters work in areas that don't encourage or nurture queerness. And given the state our of country right now, it can be downright scary to be vocal about queerness. And while there are people who are out in local television, I only saw the Ls and the Gs. No Bs were to be found.
Part of me worried that coming out would damage my career. Part of me believed that coming out was just some self-centered attempt to gain attention. I'm a bisexual woman in a straight-presenting relationship, and that insidious early 'aughts idea of a barsexual loomed large over me. But another part of me was tired of hiding. Tired of feeling that bubbling shame beneath my skin, tired of feeling in between two worlds, tired of apologizing for who I really was. And I'm lucky enough to work in a place that's safe and friendly for queer people. So, I had an idea.
On the first day of Pride in 2021, I came out as bisexual on social media. And then I came out on television. My station was airing Pride stories throughout the month, and I was introducing one of them. So, I painted a rainbow of eyeshadow across my lids and announced to the viewing public that I'm queer.
I was too nervous to use the word "bisexual" in the moment, vibrating with a heady mixture of spiking anxiety and sheer relief — but since then, I've gotten more and more accustomed to saying the word. Letting it roll off my tongue with less shame, with more pride. My public coming out wasn't a fairy tale, but despite it being a messy story, it's my story. And that's what matters.
Because I'm not hiding anymore. I'm never going to fence myself in again. The moment I painted a rainbow across my face and went on television was the moment I found freedom, like letting out a breath trapped in my lungs. This is my unapology — for being who I am boldly, freely, fully. I am a bisexual woman. You think I'm going to apologize for that? Oh, no. Never.
*Name has been changed.
"I used to have an 'apologizing during sex' problem." — Kate Sloan
Some people get embarrassed by the sounds they make or the faces they pull during sex. Some by coming "too quickly" or taking "too long," others by the way they taste and smell, or the way they think they taste and smell. I feel embarrassed by many of these things, too — and also by how much I apologize for them.
For a long time I've had an "apologizing during sex" problem. Needless to say, it's not exactly sexy, for me or for my partners. Maybe it comes from being born and raised in Canada — the land of perfunctory politeness — or perhaps it has more to do with being socialized as a woman, expected to be polite and convenient and to take up as little space as possible. Or maybe it has to do with the overall sexual culture we're swimming in, where even acknowledging a desire and passion for sex, in all its messy glory, carries some shame.
Whatever the reason, I find myself word-vomiting "I'm sorry" during sex almost as often as I moan or say "yes, right there." It can happen for any number of reasons: I'll say sorry if I think I'm being too loud or not loud enough, if I feel I'm not flexible enough or exciting enough, or if I worry I'm requiring too much effort of the person I'm with — even if they've told me they want to go the distance to get me off. Occasionally, a partner will get frustrated and say, "You don't have to apologize!" — which, of course, just prompts another apology from me.
My body, while slightly limited in its range of motion due to chronic pain from fibromyalgia, is beautiful and sexually responsive in ways that many partners have loved. So what are my mid-session apologies really about? Through therapy and self-reflection, I've discovered that they're often borne of insecurity and a desire for reassurance about whatever I'm feeling ashamed of. I've learned to redirect those impulses, so that (at least some of the time) when I feel the urge to apologize, I'll ask what I really want to know instead: "Do you like my body?" "Do you like my noises?" "Is your arm getting tired?"
Even more importantly, I've gotten to a place — at least in my current relationship — where I can give myself the reassurance I need internally, without needing to interrupt the action. I'll remind myself that my partner is having sex with me because they want to (often very, very much!) and that we have safewords and other communication strategies in place in case they ever want to stop. I'll also replay all the compliments they've given me over the years in my head: all the times they've urgently whispered their desire for me during late-night phone calls, or dived face-first into my vulva like it contained the answers to the universe's greatest mysteries.
I haven't quite managed to quit mid-sex apologies cold-turkey; it's a tough habit to break. But I've gotten much better at knowing what I need, asking for it, and even giving it to myself — and for that, I'm not sorry.
ANNOVERA® is a long-lasting birth control option you can control. It's a ring. It goes in your vagina. Notice we said "vagina" and not "the v-word." Because when we talk like that about reproductive health, we're apologizing for our bodies. So consider this an unapology, from ANNOVERA®.
ANNOVERA® is a first-of-its-kind birth control that's as effective as the pill. It's comfortable long-lasting birth control that puts you in control. You pick it up from the pharmacy. You put it in yourself and leave it in for 21 days. You pull it out yourself and leave it out for 7 days. Then repeat. And, it lasts a whole year or 13 cycles, which is 13 periods for those counting.
Want more info about ANNOVERA®? Click here to learn more.
IMPORTANT RISK INFORMATION
• Do not use ANNOVERA (segesterone acetate and ethinyl estradiol vaginal system) if you smoke cigarettes and are over 35 years old. Smoking increases your risk of serious heart and blood vessel (cardiovascular) side effects from hormonal birth control methods, including death from heart attack, blood clots, or stroke. This risk increases with age and the number of cigarettes you smoke.
• ANNOVERA does not protect against HIV infection (AIDS) and other sexually transmitted infections.
• The use of a combination hormonal contraceptive (CHC), like ANNOVERA, is associated with increased risks of several serious side effects, including blood clots, stroke, or heart attack. Do not use ANNOVERA if you have a history of these conditions, have reduced blood flow to your brain (cerebrovascular disease) or reduced blood flow or blockage in any of the arteries that supply blood to your heart (cardiovascular disease), or any condition that makes your blood more likely to clot. The risk of blood clots is highest when you first start using CHCs and when you restart the same or different CHC after not using it for 4 weeks or more.
• ANNOVERA is also not for women with high blood pressure that medicine can't control or high blood pressure with blood vessel damage; diabetes and over 35 years old, diabetes with high blood pressure or kidney, eye, nerve, or blood vessel damage, diabetes for longer than 20 years; certain kinds of severe migraine headaches; liver disease or liver tumors; breast cancer or any cancer that is sensitive to the female hormones estrogen or progesterone; unexplained vaginal bleeding; are allergic to segesterone acetate, ethinyl estradiol or any other ingredients in ANNOVERA; or take any Hepatitis C drug combination containing ombitasvir/paritaprevir/ritonavir, with or without dasabuvir, as this may increase levels of the liver enzyme "alanine aminotransferase" (ALT) in the blood.
• ANNOVERA can cause serious side effects, including: blood clots; toxic shock syndrome (TSS); liver problems, including liver tumors; high blood pressure; gallbladder problems; changes in the sugar and fat (cholesterol and triglycerides) levels in your blood; headache; irregular or unusual vaginal bleeding and spotting between your menstrual periods; depression; possible cancer in your cervix; swelling of your skin especially around your mouth, eyes, and in your throat (angioedema); dark patches of skin on your forehead, cheeks, upper lip, and chin (chloasma). Call your healthcare provider or get emergency medical care right away if any of these serious side effects occur.
• The most common side effects reported in at least 5% of women who received ANNOVERA were: headache/migraine, nausea/vomiting, vaginal yeast infection (candidiasis), lower/upper abdominal pain, painful periods, vaginal discharge, urinary tract infection, breast pain/tenderness, irregular vaginal bleeding, diarrhea, and genital itching.
USE
ANNOVERA is a ring-shaped vaginal system with hormones used by females to prevent pregnancy.
ANNOVERA has not been adequately studied in females with a body mass index >29 kg/m².
The risk information provided here is not complete. To learn more, review the ANNOVERA Patient Information and talk with your healthcare provider or pharmacist. The FDA-approved product labeling, including Patient Information, can be found here.
You may report side effects to the FDA at www.fda.gov/medwatch or by calling 1-800-FDA-1088. You may also report side effects to TherapeuticsMD at 1-888-228-0150.
ANNOVERA is a registered trademark licensed to TherapeuticsMD, Inc.
ANVA-20947 09/2022
This advertising content was produced in collaboration between Vox Creative and our sponsor, without involvement from Vox Media editorial staff.