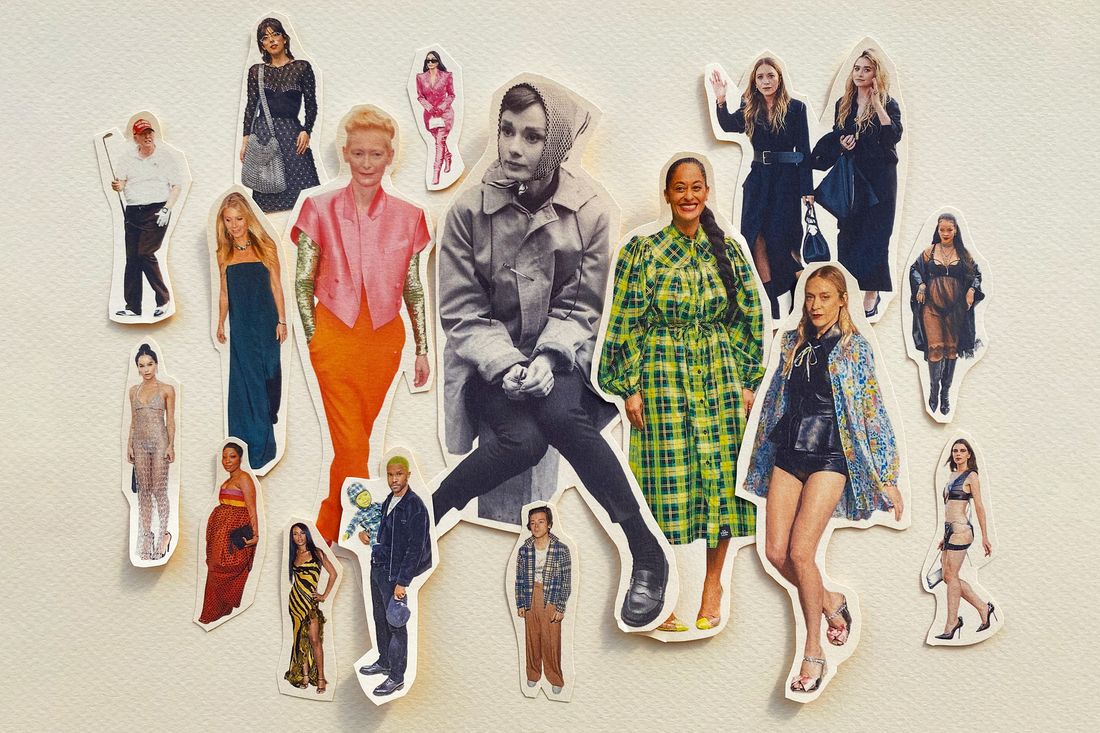 Photo-Illustration: by the Cut. Photographs: Cliff Hawkins/Getty images (Trump); Taylor Hill/Getty Images (Kravitz); Jared Siskin/Getty Images (Panzoni); Gotham/Getty Images (Paltrow); Gonzalo Marroquin/Getty Images (Murray); Mike Marsland/Getty Images (Swinton); KMazur/Getty Images (Aaliyah); Everett Collection/Alamy (Kardashian); Mike Coppola/Getty Images (Ocean); Paramount Pictures/Getty Images (Hepburn); Neil Mockford/Getty Images (Styles); Raymond Hall/Getty Images (Ross); Gilbert Carrasquillo/Getty Images(Olsen); Marc Piasecki/Getty Images (Sevigny); Stephane Cardinale/Corbis/Getty Images (Rihanna); Rachpoot/Bauer-Griffin/Getty Images (Fox)
This article was featured in One Great Story, New York's reading recommendation newsletter. Sign up here to get it nightly.
My first year on the job at New York, I was in Milan for Fashion Week and found myself ogling a bright-green dress in the window of Dolce & Gabbana that was covered in a giant cannoli print. "Should I be worried about your taste?" half-joked my editor at the time. The comment stuck with me. Do I have bad taste? Also: Who's to say? Fashion editors are no longer the ultimate arbiters. Social media has broken down traditional definitions of what's tasteful and tacky to the point where something can be both, or neither, depending on whom you ask, how many likes it gets, and what's trending on TikTok any given week. Designers have always blurred the lines, but for fall, we saw literal trash handbags on the runway at Balenciaga; leathery ties worn underneath mesh tank tops at Gucci; and low-rise joots (jean boots) at Diesel. Still, taste matters. Possessing the "good" version of it can get you far in this town. I've dated people because of their taste (nice couch), and dumped them because of it, too (ugly totes). It's tied, of course, to class and status and race and a million other things, while simultaneously being surface level and easy (and fun) to poke holes in. In an attempt to pin down the slipperiest word in fashion, we sent out a survey to our readers and followers on Instagram with a bunch of different questions about Julia Fox and Crocs. We wanted to know who they think has good taste now and what they think qualifies as bad, but also how they're making these decisions and what factors come into play. Is tacky a compliment now? Within days, we got 850 responses from people all over the world of all ages, professions, and opinions. The results represent one small sliver of a self-selecting group, but that doesn't mean they're not revealing. They show that much has changed — but maybe not as much as you might think.
Survey Question 1
Which
famous
person
(dead
or
alive)
do
you
think
has
the
BEST
taste?
Audrey Hepburn took the lead, with runners-up Chloë Sevigny, Tilda Swinton, and Tracee Ellis Ross.
25% Audrey Hepburn
11% Chloë Sevigny
8% Tilda Swinton (tie)
8% Tracee Ellis Ross (tie)
7% Zoë Kravitz
6.5% Rihanna
5.5% Harry Styles
4.5% Meghan Markle
4% Gwyneth Paltrow
2% Frank Ocean
1% Zendaya
Popular write-ins: The Olsen twins
25% Audrey Hepburn ("Audrey Hepburn is the tasteful icon because she was always consistent.") / 11% Chloë Sevigny / 8% Tilda Swinton / 8% Tracee Ellis Ross / 7% Zoë Kravitz / 6.5% Rihanna / 5.5% Harry Styles / 4.5% Meghan Markle / 4% Gwyneth Paltrow / 2% Frank Ocean / 1% Zendaya / .5% Blake Lively / .4% Kate Middleton / .4% Alexa Chung / .4% Cate Blanchett / .4% Grace Kelly / .4% Olivia Palermo / .2% Jacqueline Kennedy Onassis / .2% Iris Apfel / .2% Keke Palmer / .2% Hailey Bieber / .2% Kate Moss / .2% Katharine Hepburn / .2% Amal Clooney / .2% Dakota Johnson / .2% Princess Diana
.

Of 146 people from New York City surveyed …
People who live in Brooklyn think Rihanna has the best taste. They also think Katy Perry has worse taste than Kim Kardashian.
While those who live in Manhattan say Audrey Hepburn has the best taste and Kim Kardashian has worse taste than Katy Perry.
Two people responded from the Bronx: They think Zendaya and Aaliyah are the two celebrities with the best taste.
Of the six people who responded from Queens, two think Tilda Swinton has the best taste.
Just one person responded from Staten Island and thinks Tracee Ellis Ross has the best taste.
Survey Question 2
Which
famous
person
do
you
think
has
the
WORST
taste?
38% Donald Trump
22% Julia Fox*
*We asked Fox to comment, but she passed.
Survey Question 3
Who
do
you
think
decides
what
is
"good"
taste
now?
47% Influencers
41% Celebrities
35% Fashion magazines
18% TikTok critics
0.4% "Me"
0.4% Designers
.

These two influencers were cited a lot.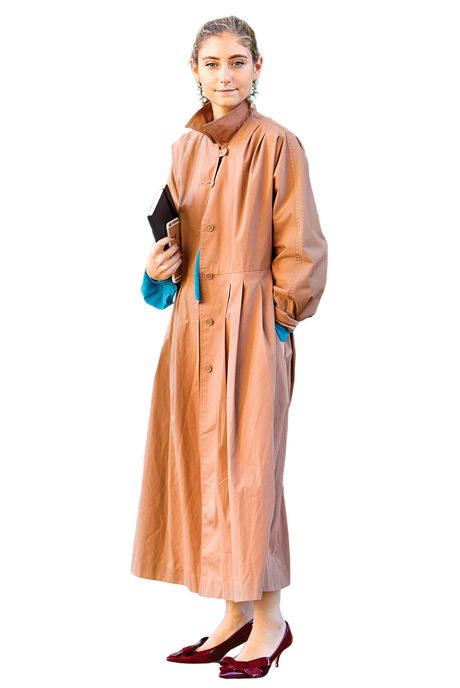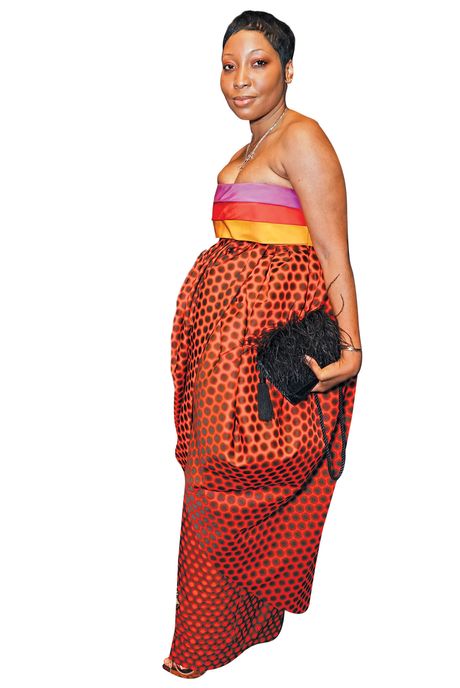 Jenny Walton, @jennymwalton
She thinks Miuccia Prada has the best taste.
"She toes the line between 'good' taste and 'bad' taste perfectly. I'm inspired by the way she'll wear a chunky shoe with delicate vintage jewelry, for example."
Amanda Murray, @londongirlinnyc
Grace Jones is her North Star.
"First of all, she's a Taurus like me. Not to be all Susan Miller about it, but Taureans are the arbiters of good taste. I look back on photos of her often; avant-garde, yes, but she always looked immaculate."
.

And TikTok is coming for fashion magazines …
"I don't think a collective notion of 'good taste' exists right now," says Agus Panzoni, 26, a popular TikTok trend forecaster living in Brooklyn. "Virality has replaced 'good taste.' "
Survey Question 4
Let's
Play
…
Tasteful
or
Tacky?
.

Not much love for Crocs.
79% think these designer Crocs are tacky. But 15% said they were "tacky, but in a good way."
.

Sorry, Superga …
323 people deemed Vejas the most tasteful white sneaker. Which might have to do with the fact that they're sustainably made. 50% of respondents said "sustainability" is a factor that determines tastefulness.
.

What about these nearly identical heels?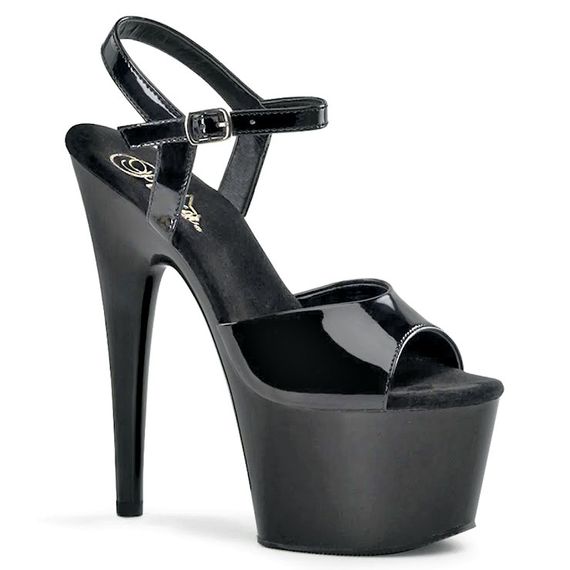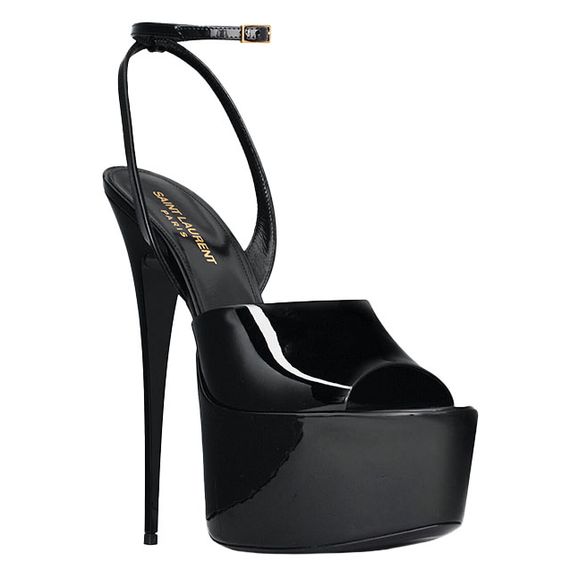 Pleasers (left): 69% Tacky
Saint Laurent (right): 58% Slightly less tacky
.

Aesop's Still the Soap to Beat
36% felt that having Aesop soap in your bathroom signals good taste.
18% disagreed, and the rest had some thoughts …
"It just means they want to spend a lot of money on soap."
"It used to be considered fancy; now it's just kind of basic."
"I'd see them as someone who follows trends."
"I'd just think they're snobs."
"Depends on what else is in the bathroom."
85% of respondents deemed black the most tasteful color, followed by white, blue, green, red, yellow, and orange.
89% agreed "the silhouette" determines whether an item is tasteful. But what even is a tasteful silhouette?
"Tailored, but not skintight."
"Clean lines; balanced proportions."
"Well fitted to the wearer's body."
.

The Hervé Léger Bandage Dress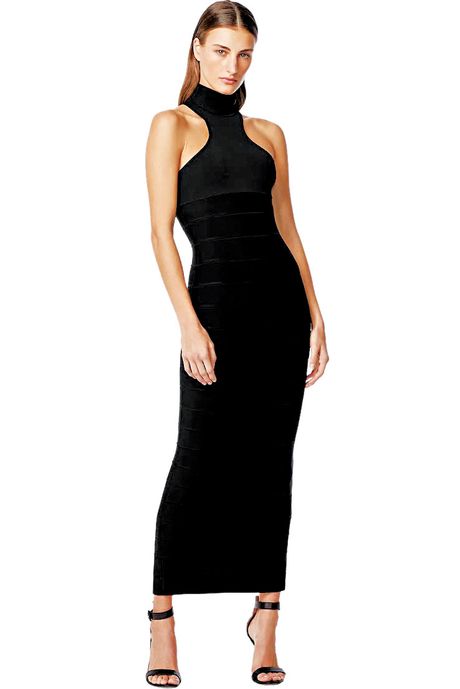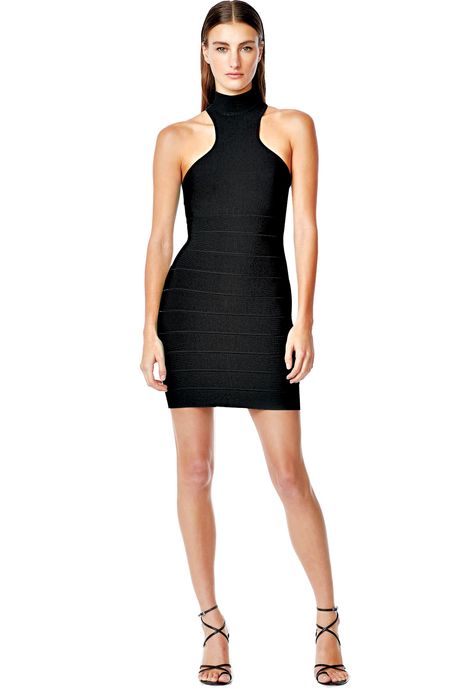 45% of respondents said the long black version was tasteful.
40% said the shorter version was tackier than the longer one (36% thought it was "still tasteful").
.

Versace's Fall 2022 Collection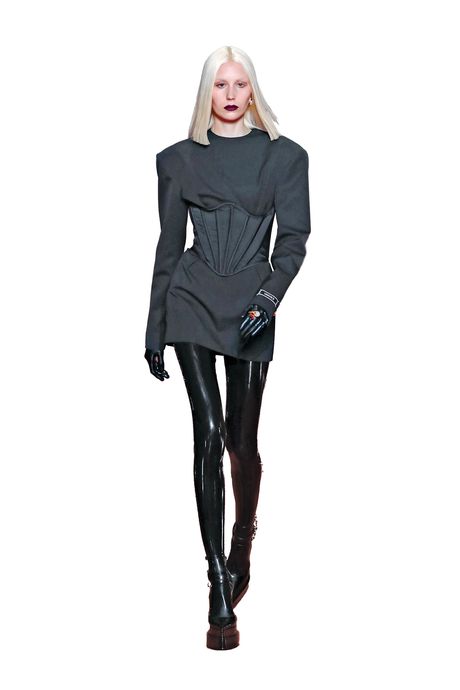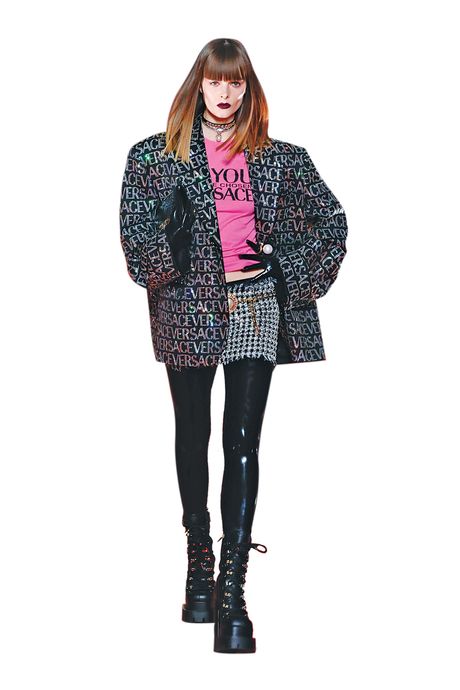 74% called the all-black look tasteful.
75% found a similar look from the collection with lots of logos tacky.
.

Kim Kardashian's Met Gala Getups
68% Tacky
42% Quite a bit less tacky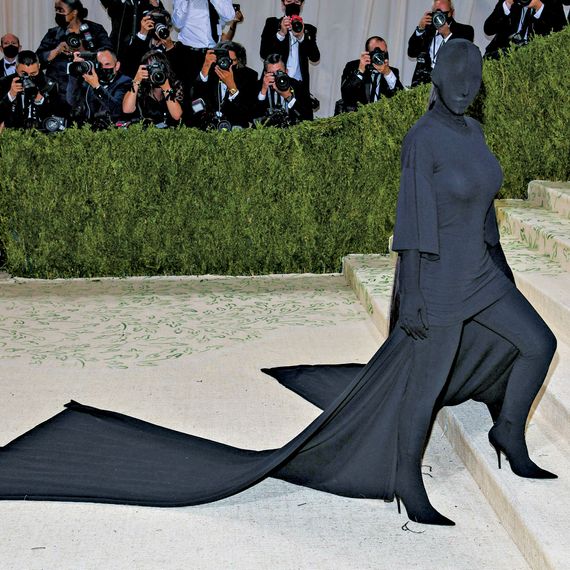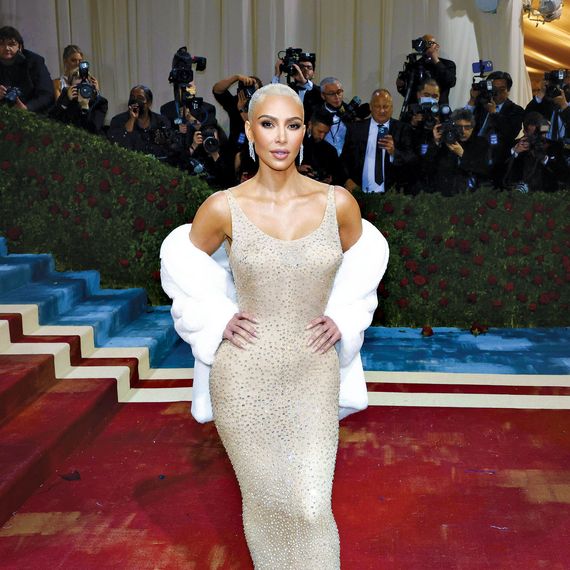 People thought her all-black Balenciaga outfit from 2021 was tackier than this past year's Marilyn Monroe dress.
"The Marilyn dress itself is tasteful," said one person.
"Bragging about rapid weight loss, seeking attention by capitalizing on the dress's history — that's tacky."
Survey Question 5
What
If
We
Break
It
Down
by
Profession?
.

F.I.T. students on bad taste:
"Constantly carrying branded handbags. Show me your tote-bag collection!"
"Any high-waisted jean with a belt that is not needed."
"Chunky, colorful rings."
"Latex outfits. Like please stop it."
"Low-rise jeans. You either hate them or love them, and I am a hater."
.

Therapists on what they thought was tacky and why they bought it anyway:
"A Louis Vuitton–print shoulder bag: Designer emblems are so tacky, but I succumbed to capitalism."
"A pair of ripped, skinny light-wash Levi's: At that moment, I just thought, Why can't I wear something a little trashy?"
"A cropped chenille sweater: An Instagram influencer made me."
"Big scrunchies for my hair: Got them for showers but admittedly use them when my hair is dirty and I want to pull it up in a bun."
"Leggings that aren't black: They're a necessity, and I was tired of only owning black."
"A Gucci bag with logos: I was young from Long Island and influenced easily. I sold it."
.

Finance people on good taste:
"My J.Crew quilted field jacket."
"Anything Hermès, but especially my scarves."
"Black turtlenecks. Although Elizabeth Holmes did a number on them."
"My green croc-skin chain-strap shoulder bag from Coach."
"My collection of easy, cotton button-down shirts; they pair with so many things and are trend resistant."
"I have a vintage pink Chanel purse that I bought in Paris on one of my first business trips there. Every year I bought a bonus bag with my bonus, and that was my favorite."
.

Artists on good taste:
"My Dries Van Noten shoes. Dries approaches fabric and pattern with a story and intrigue."
"My ostrich-leather white cowboy boots."
"My vintage French clutch that's made from antique tapestry."
"My Elsa Peretti bone cuff from Tiffany's."
"My vintage shawl that's made with real silver."
.

Retirees on bad taste:
"Skims is the worst."
"Ceiling fixtures."
"SUVs: I don't care who; BMW or Kia."
"Discussing one's income."
"Ornate china."
"Needing to put everything on social media."
More From the 2022 fall fashion issue
See All