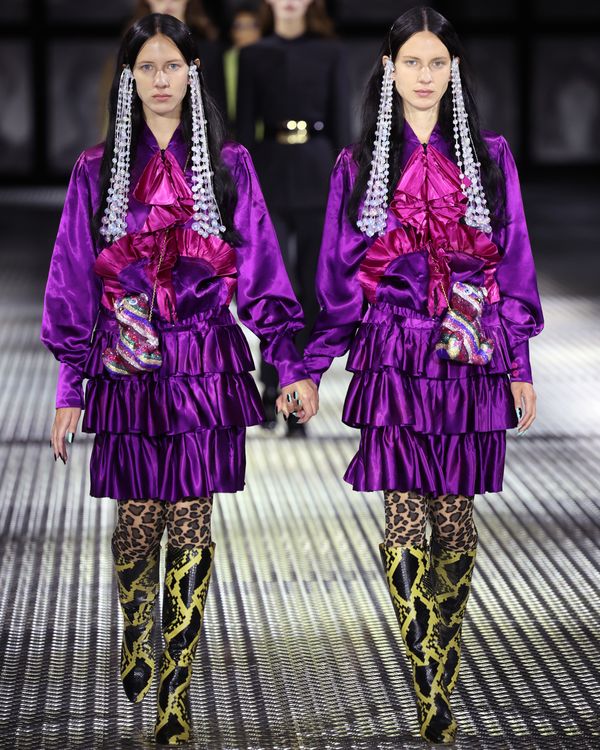 Gucci.
Photo: Daniele Venturelli/Getty Images for Gucci
What is it about twins that keeps us fascinated? Are they terrifying, as the New York Times postulated earlier this month? Or are they a never-ending source of inspiration and confirmation that two is, in fact, better than one? For Alessandro Michele, Gucci's creative director, it seems to be the latter.
On Friday, Gucci's show, Twinsburg, opened with a stream of models walking the runway alone with nary a doppelgänger in sight. For the first half of the show, it seemed like any other production — filled with orchestral music and layers upon layers to ogle at. Then, as the symphony gave way to a mechanical beat, a partition raised and revealed two divided rooms with two separate audiences and sets of twins walking in tandem in two identical looks — as they had been for the whole show, one on either side of the rising wall. It was a tribute, according to fashion critic Vanessa Friedman, to Michele's mother, who was a twin.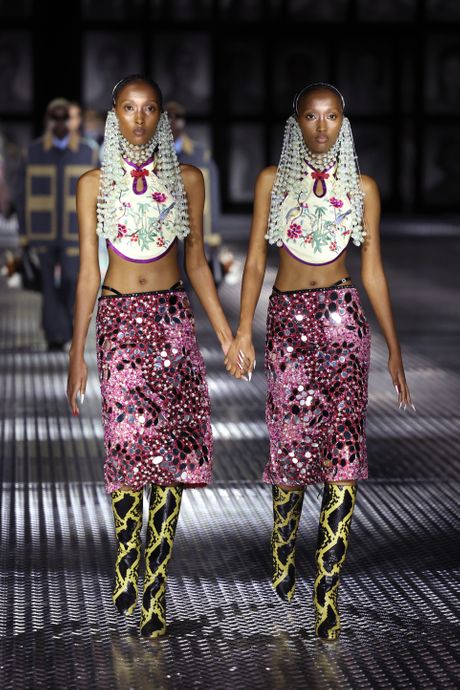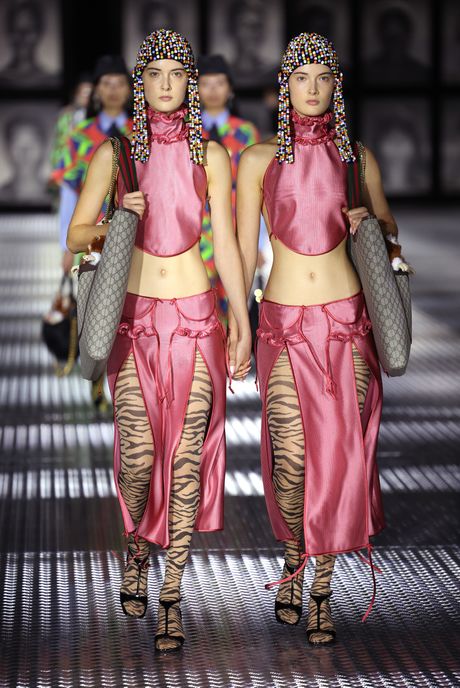 As the models returned to the runway for the finale, the partition remained lifted, allowing the twins to join together and hold hands as they walked.
In the show notes, Michele wrote of his mother and her twin, "They were magically mirrored. One multiplied the other. That was my world, perfectly double and doubled." (We have to say that we had no hint that this was going to happen while visiting Gucci's newly opened Detroit store, where Michele debuted a line of bags and caps with Tommey Walker of Detroit Vs. Everybody.)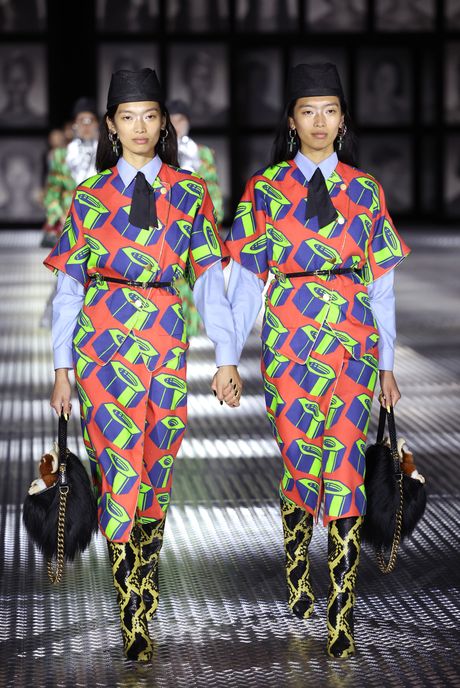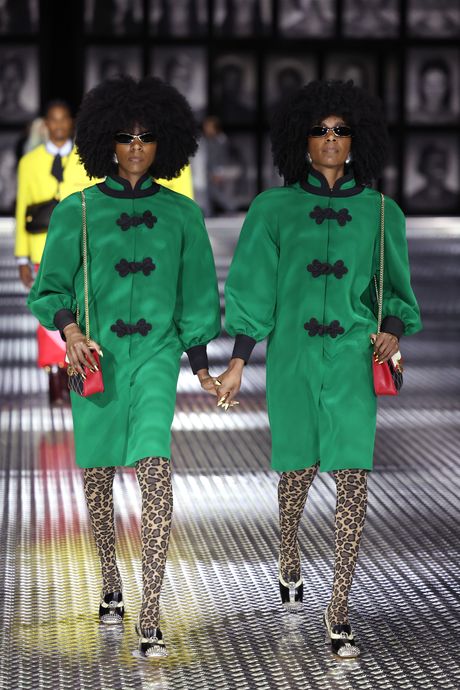 Elsewhere in Milan, the brand Sunnei sent twins down the runway in its own way — having a model emerge from the audience and enter a revolving door, revealing a twin in an entirely new outfit. The Cut's fashion director, Jessica Willis, wrote on Instagram that Sunnei's approach was "more about transformation" than an ode to twins.
This isn't the first time fashion houses have made their Fashion Week identity about being identical. Marc Jacobs sent twinning looks (albeit not on identical twins) down the runway for Louis Vuitton's SS13 collection.
I can't help but wonder, Did these fashion brands send a casting agent to Twinsburg, Ohio, where the annual Twins Days festival is held? If so, one can only assume attendance for twins with even a slight interest in fashion is sure to skyrocket. After all, it seems like a matching set is this season's hottest fashion statement.