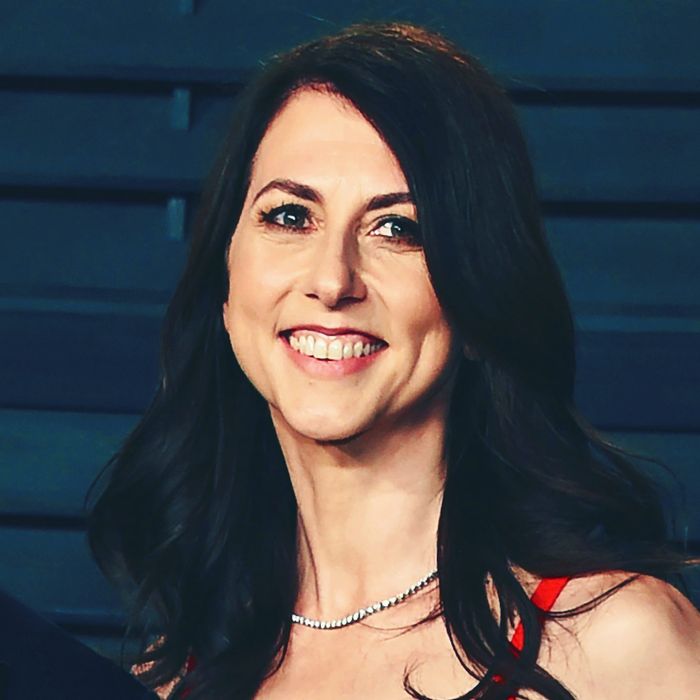 Photo: Evan Agostini/Invision/AP/Shutterstock
MacKenzie Scott, a billionaire philanthropist and the ex-wife of Amazon founder Jeff Bezos, has filed for divorce from her second husband, Dan Jewett, after 18 months of marriage, the New York Times reports.
Scott and Jewett — a science teacher at the school Scott's children attended — quietly married in 2021. News of their nuptials came two years after Scott filed for divorce from Bezos, to whom she had been married for 25 years. Shortly after her divorce from Bezos, Scott — who was awarded roughly $36 billion in the split — announced that she planned to give away the entirety of her fortune. "I have a disproportionate amount of money to share," she wrote in 2019, "and I will keep at it until the safe is empty." During their marriage, Jewett appeared to join Scott in the mission to donate their wealth: In a since-deleted letter from 2021, he wrote he was "married to one of the most generous and kind people I know" and was "joining her in a commitment to pass on an enormous financial wealth to serve others." (The Times reports that Scott has so far donated $12 billion to over 1,200 groups since making her pledge, including a sizable contribution to Planned Parenthood.)
Per the Times, signs of a divorce had been brewing for some time, with recent recipients of Scott's charitable donations thanking her alone. Jewett's name has reportedly been edited out of a Medium post Scott wrote detailing their donations, and her Amazon author page has been scrubbed of the prior mention of "her husband, Dan." A former Giving Pledge profile photo of the couple together has been replaced with a headshot of Scott by herself. A billionaire-divorce hard launch if I've ever seen one.