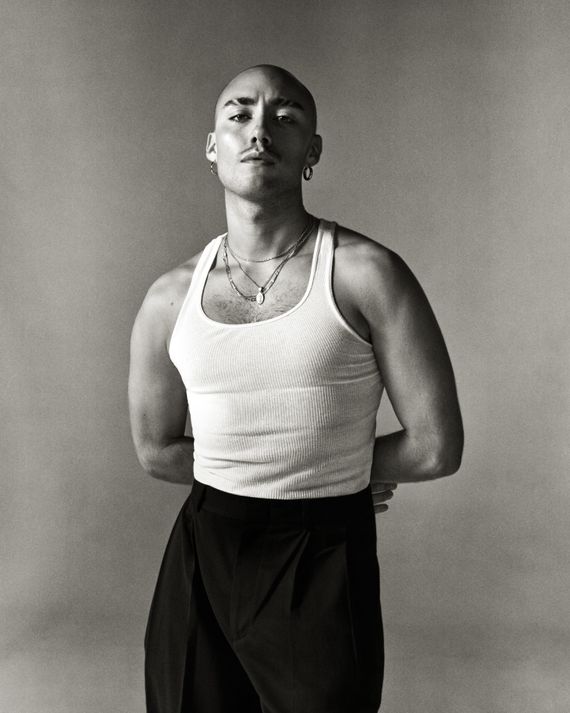 K.ngsley
Gold 701 Hoop Earrings,
available at k.ngsley.com.
Necklace and tank are Gutierrez's own.
Photo: Karolis Kaminskas
Marcelo Gutierrez came to New York from Oakland, California, at the age of 20 to be a painter and got a job as a stylist's assistant instead, steaming clothes. Eventually, he ditched his earlier dream. "I saw the makeup artist on set and I was like, Wait a minute. I know how to do makeup, and I'm a painter, and they're probably making a lot more money than me," he says. "I was like, I think this would be a really amazing route to take as an artist and as a being living in capitalism — a way to satisfy staying alive but also feeding my creativity."
He started by practicing on himself before going out. "The fastest way to get to know people in New York City is clubbing," he says. When he got more serious, he started watching makeup stars like Lisa Eldridge on YouTube, though serious may be the wrong word. "I'm less interested in precious makeup," he says. "I like makeup that tells a story and doesn't feel too technical."
Naturally, Gutierrez posted his best work online. That's how, in 2016, he got a DM from the mother of all beauty, Pat McGrath, introducing herself. "I was like, 'Babes, I know who you are,' " he says. She offered him a plane ticket, a hotel room, and the opportunity to help her on set. His scheme became a career. "If I have Pat McGrath telling me I have the chops for this," he says he decided, "then I should really take this seriously and give it all the respect it deserves."
Gutierrez worked through this period as a live-in housekeeper "scrubbing shit and walking dogs in Chelsea for rich white people," he says. He saved his pennies and started building his "kit," a make-or-break collection of tools and cosmetics, using drugstore makeup. He reached out to potential clients on Instagram; the photographer Ethan James Green gave him a chance.
Now 28, Gutierrez has made up Dua Lipa for the cover of Vogue and had his work on the Met Gala carpet.
His advice to those coming up behind him? "Study everything besides makeup — like art, movies, music, fashion, art history, fashion history," he says. "Makeup is referencing culture, and if you don't know what culture is, then you don't know what's going on."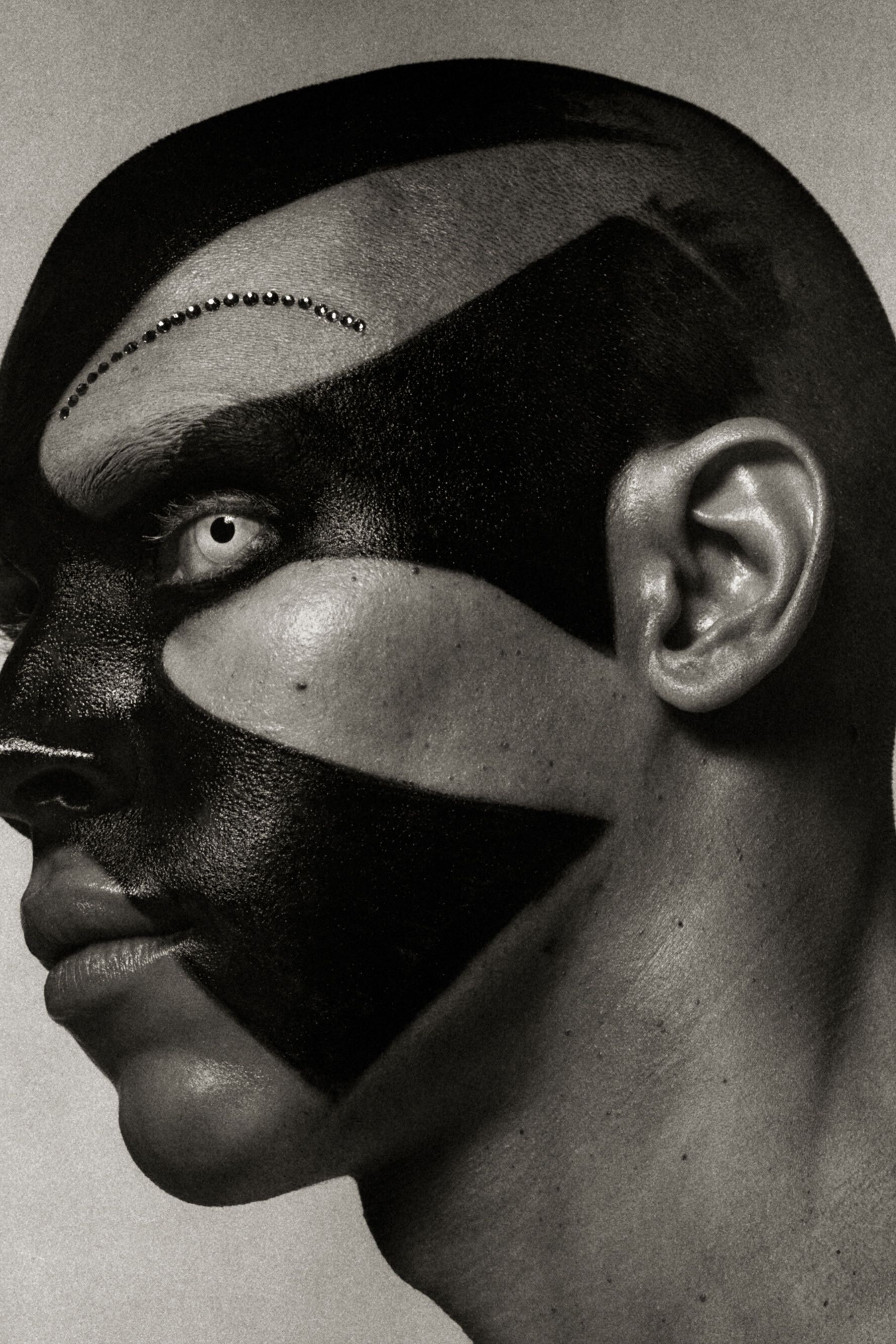 more from the 2022 fall fashion issue
See All